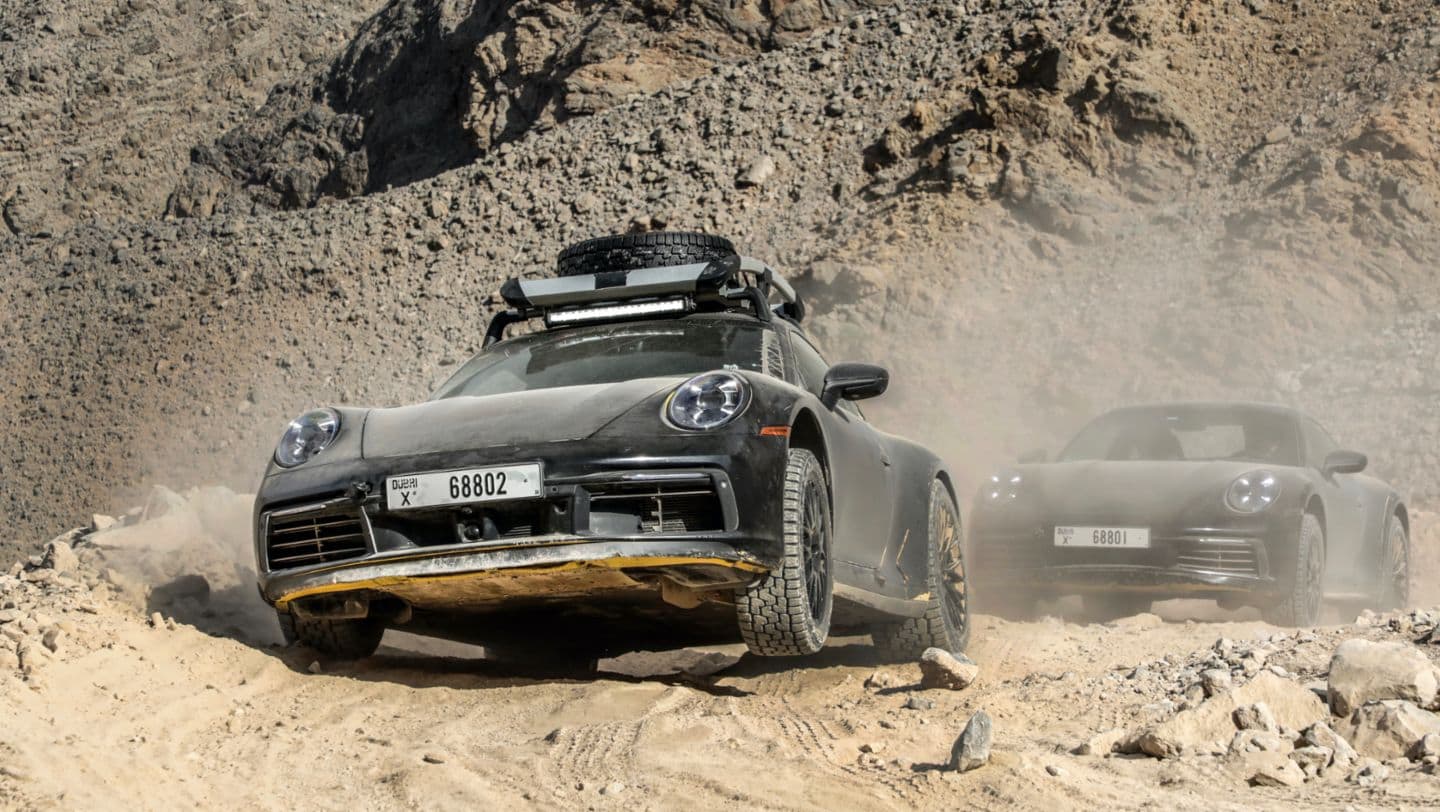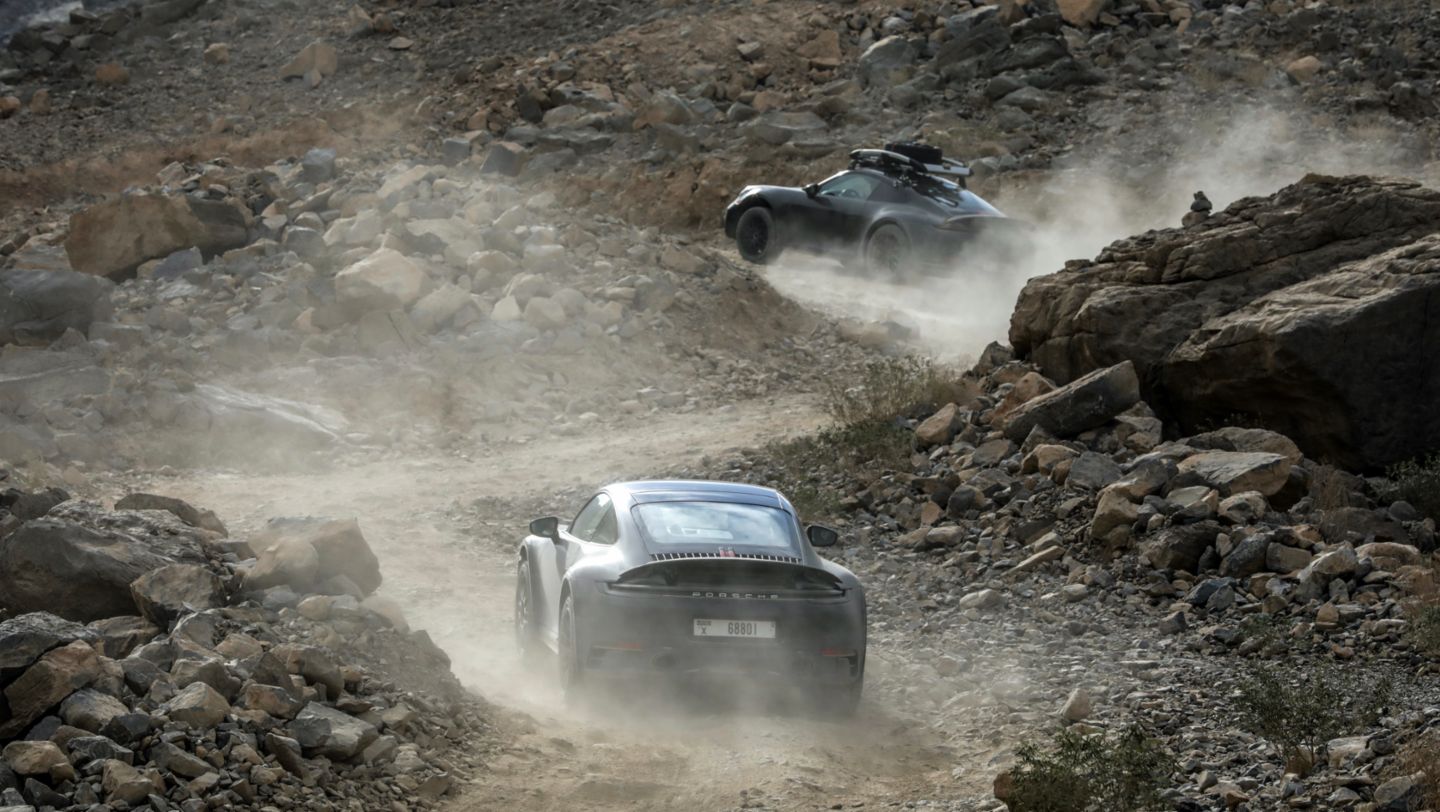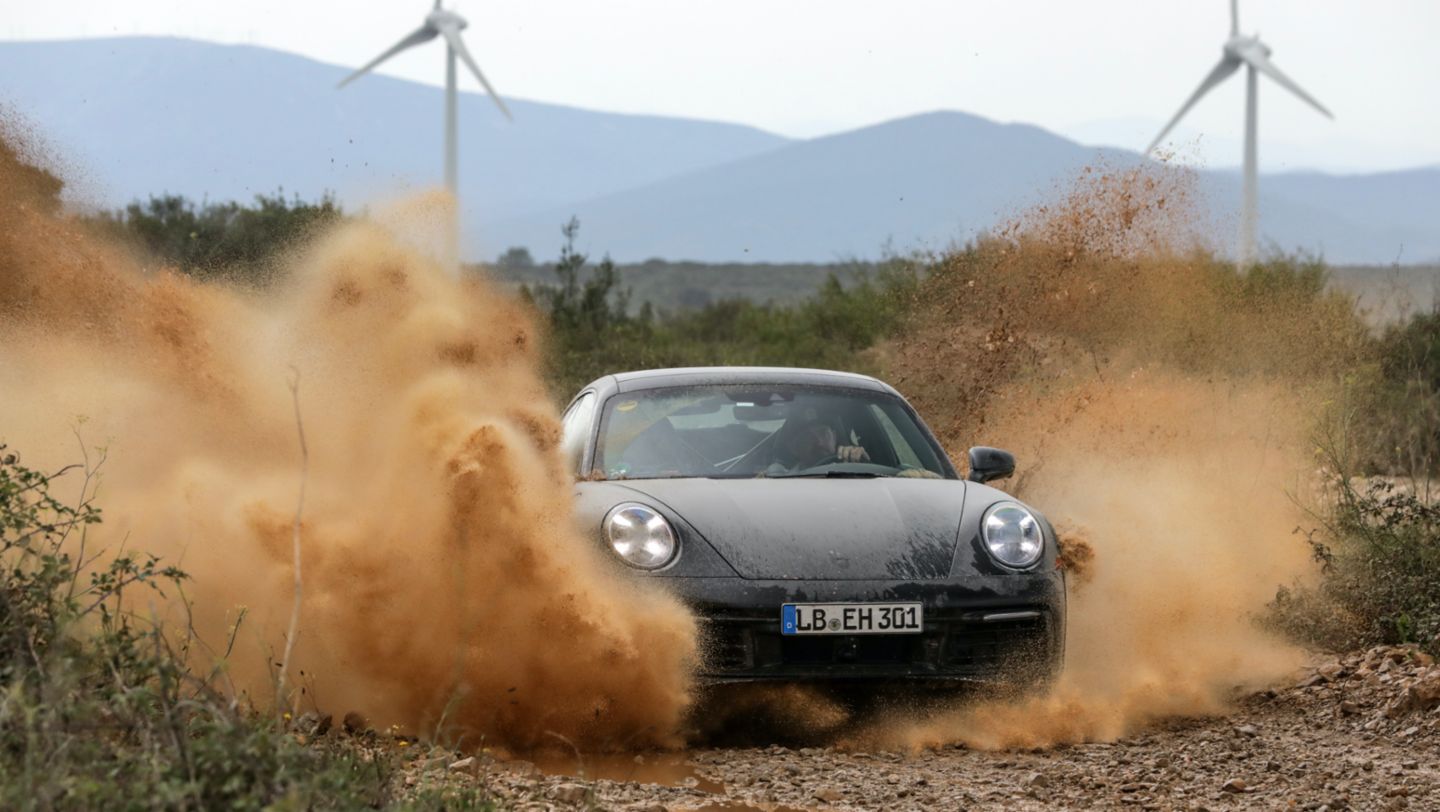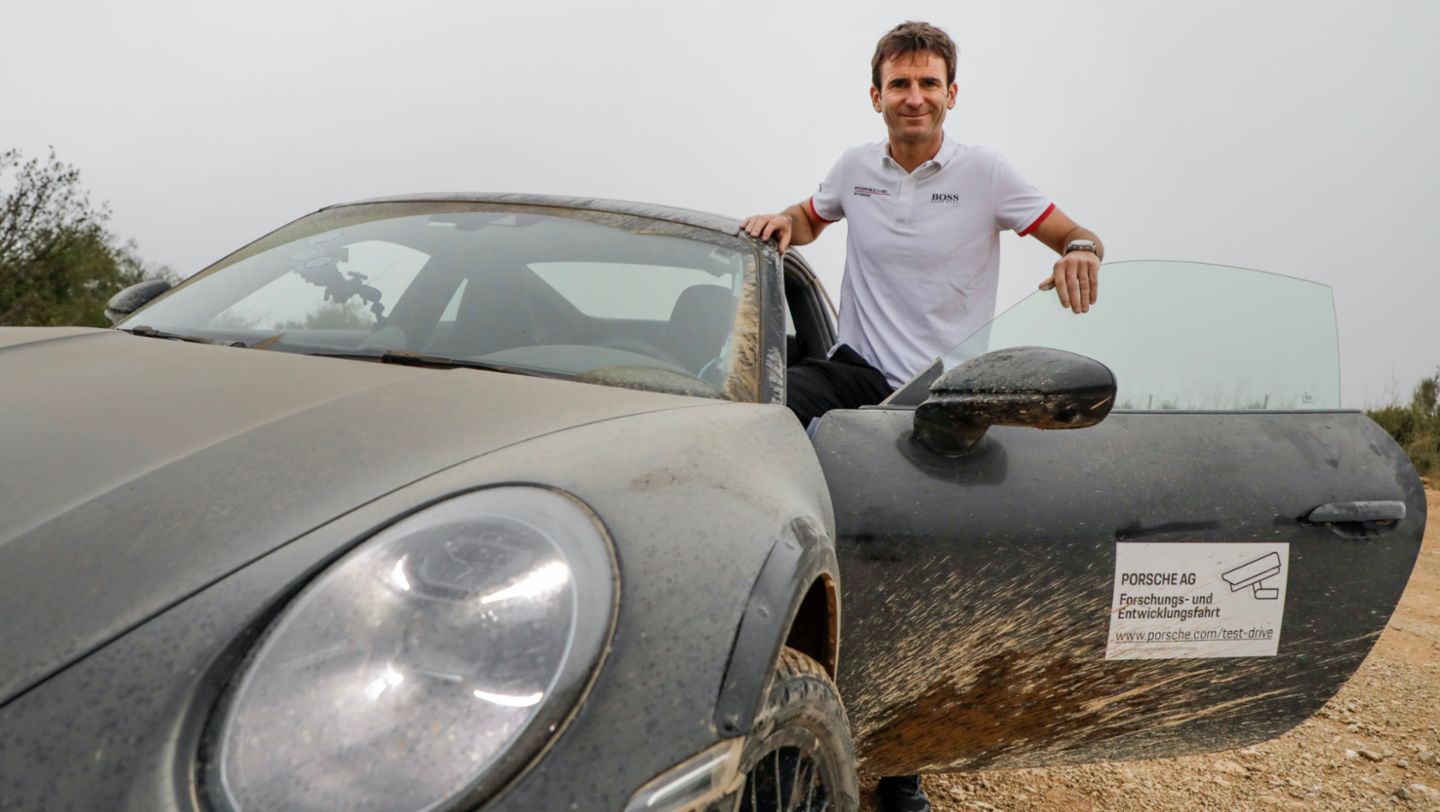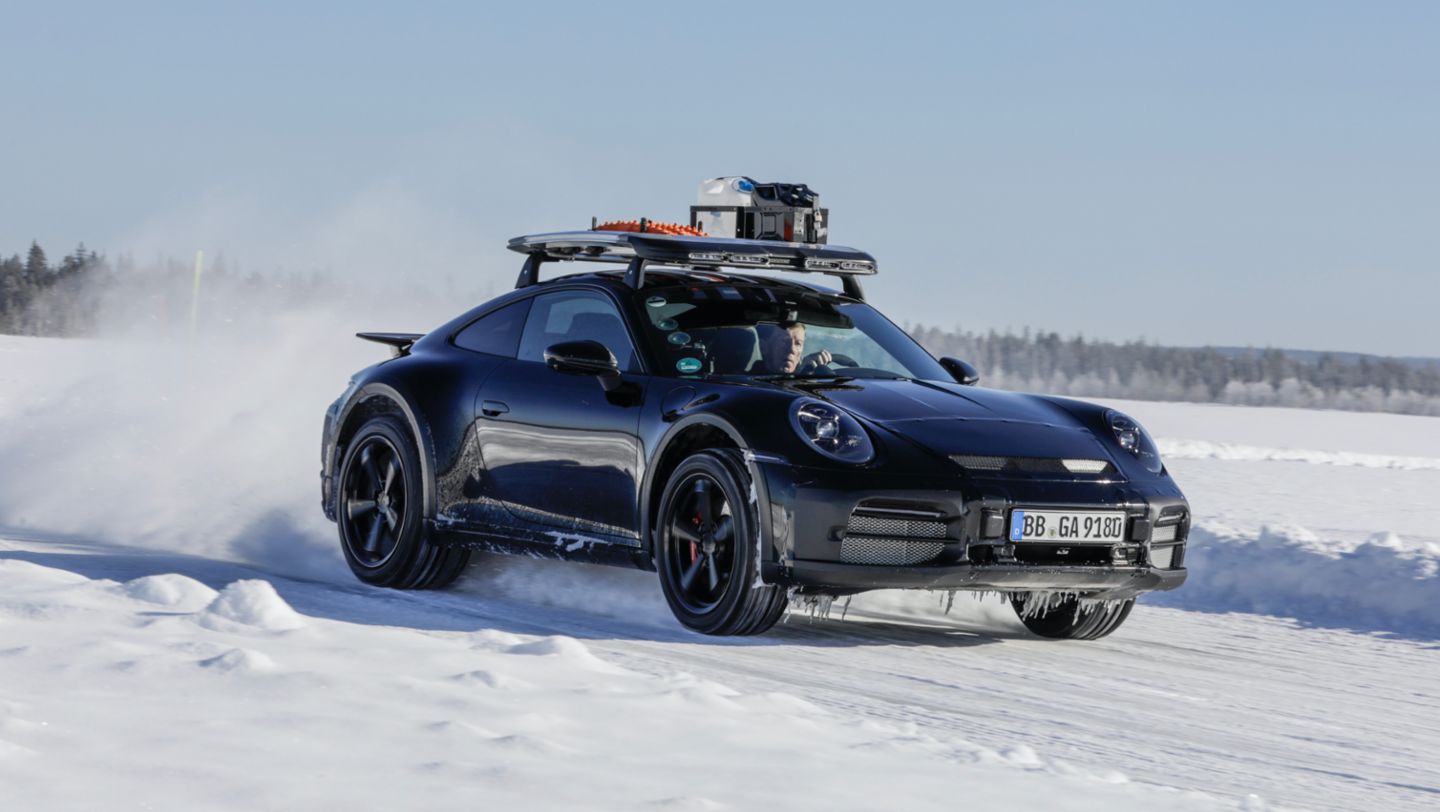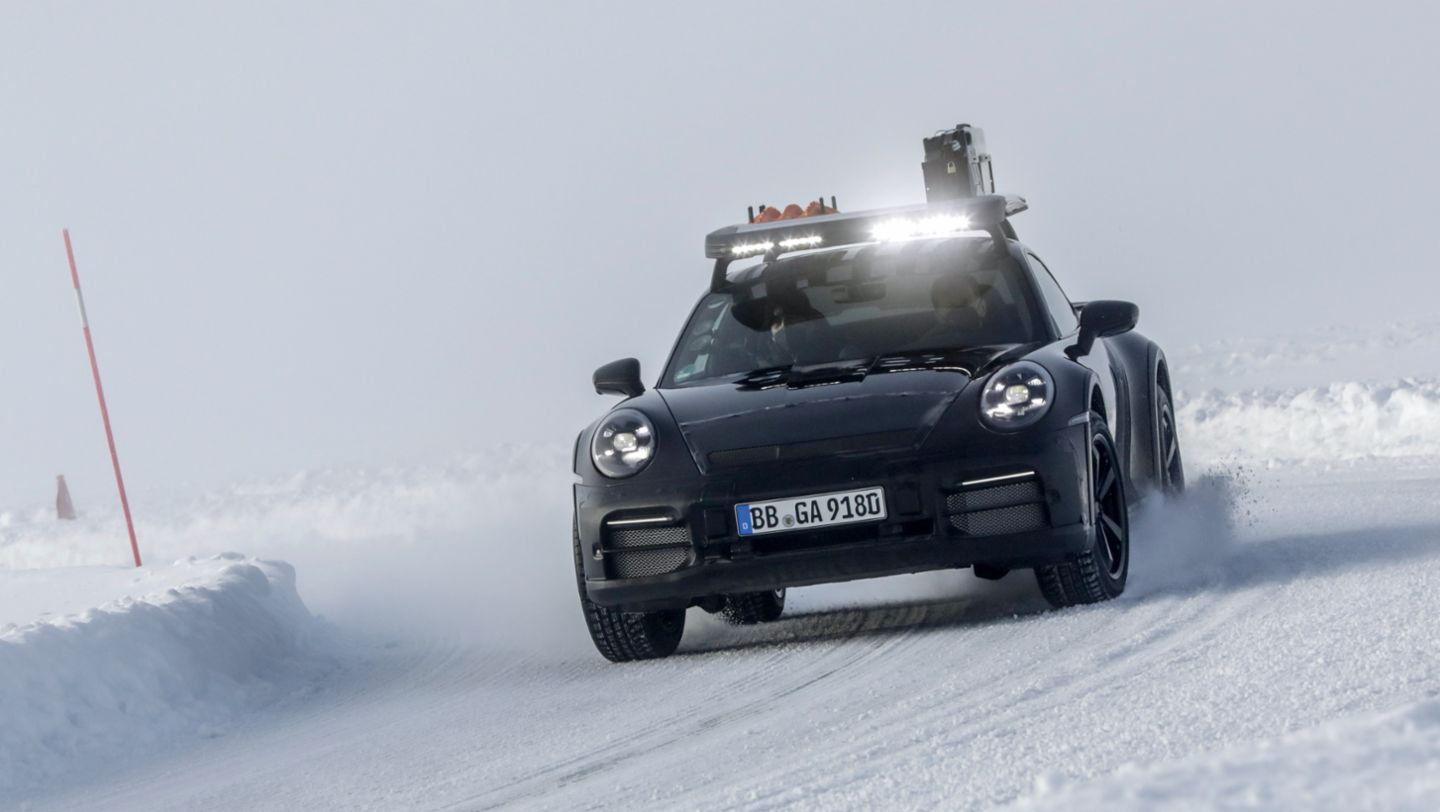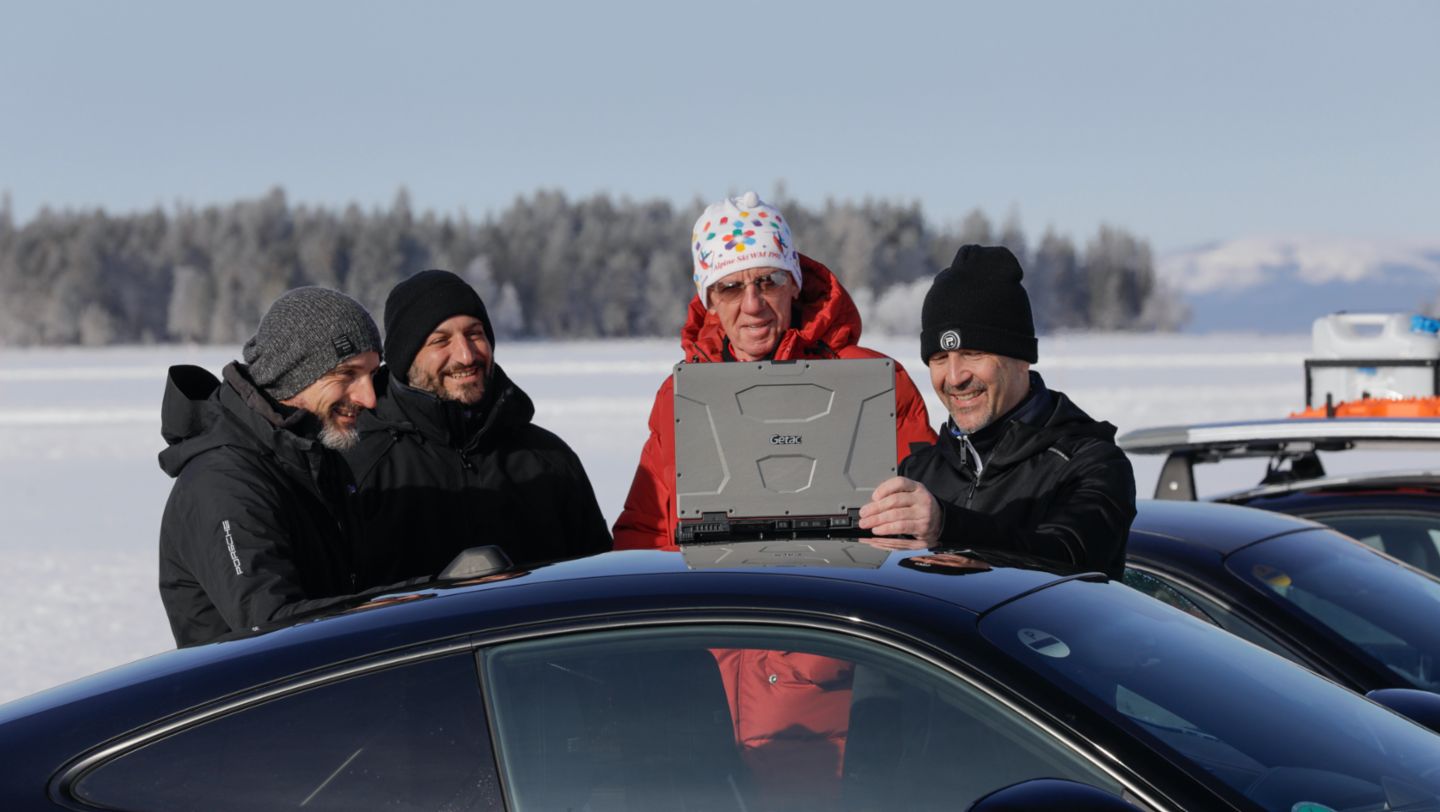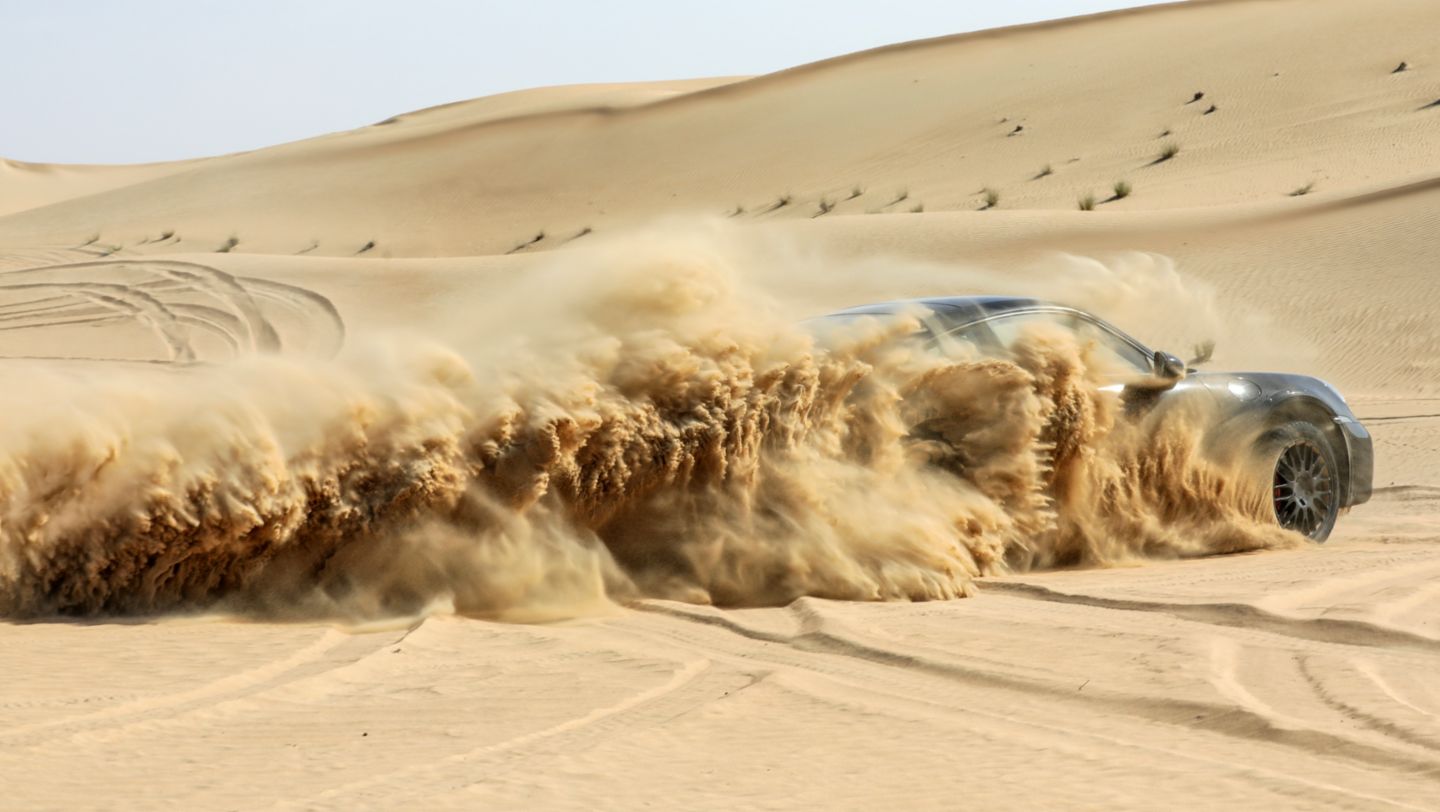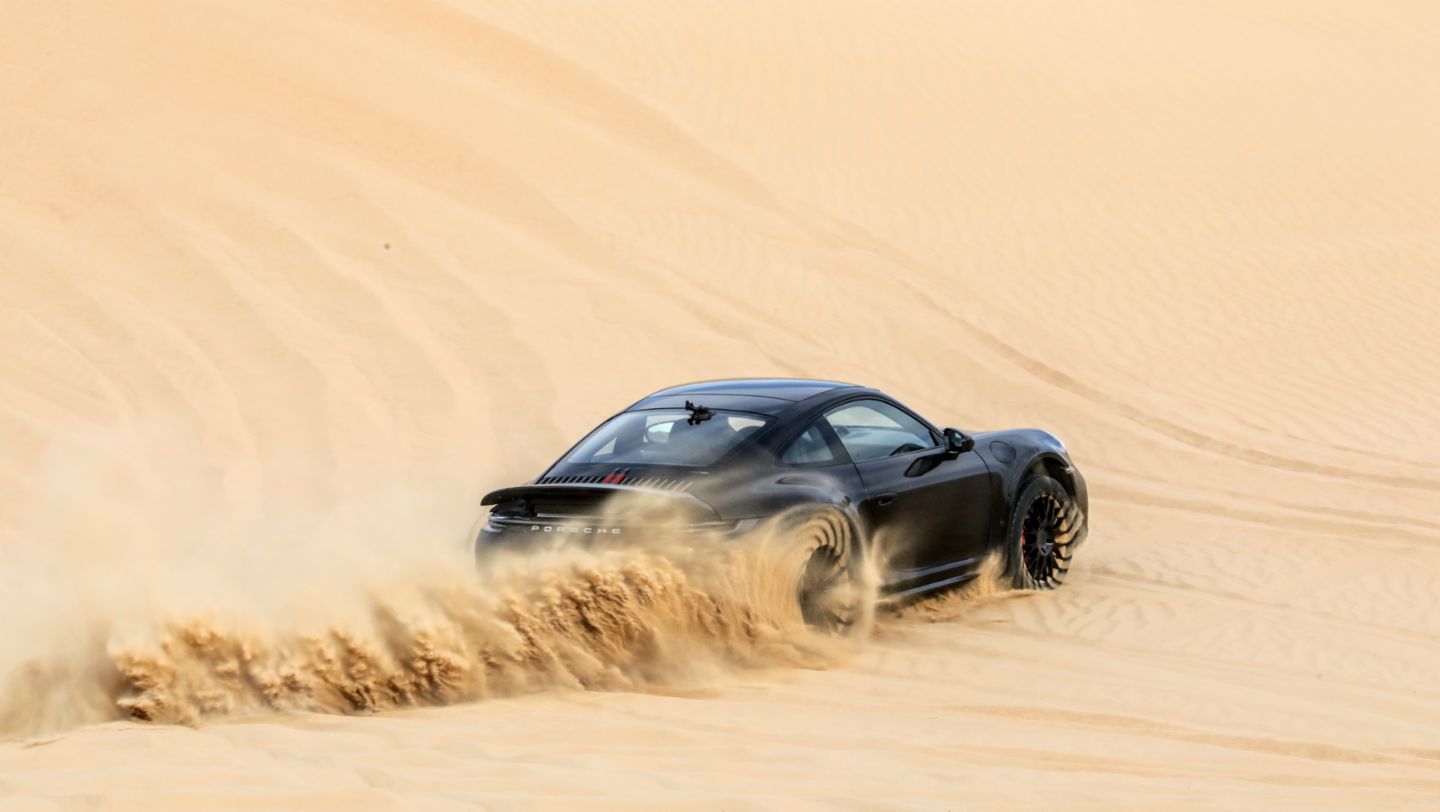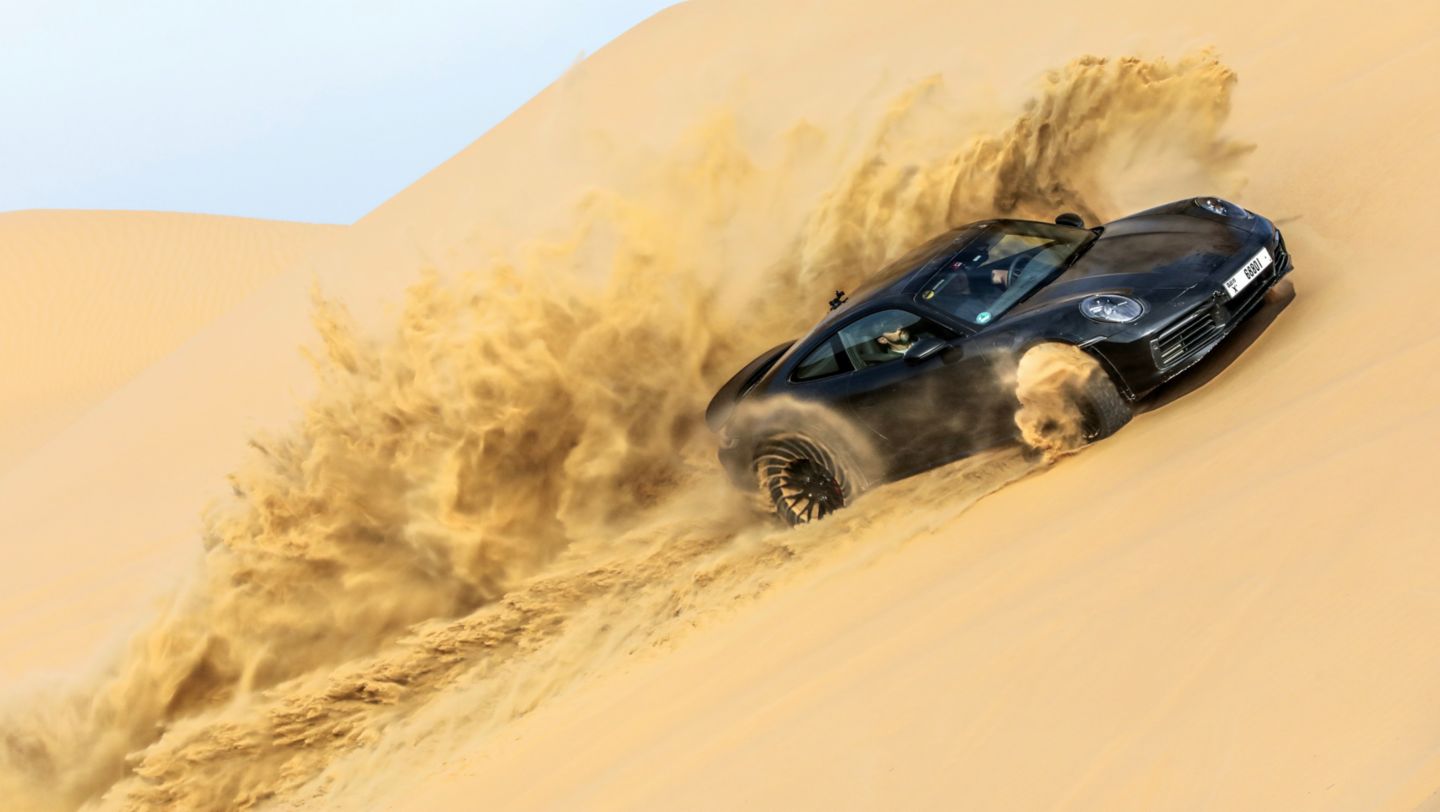 Porsche will be debuting the 911 Dakar at the Los Angeles Auto Show. Named after the first overall victory by Porsche in the Paris-Dakar rally in 1984, it will be Porsche's first two-door sports car to offer off-road capabilities.
The 911 Dakar underwent extensive testing by development engineers headed by General Project Manager Achim Lamparter. Going beyond Weissach's off-road proving grounds, the car was tested in extreme conditions around the world, clocking in over half a million kilometers and 10,000 of which was off-road.
For typical loose rally course conditions, Porsche works driver Romain Dumas tested the car's handling and suspension on the Château de Lastours test track in southern France, and was impressed by the car's performance.
The testing grounds in Arjeplog, Sweden saw two-time world rally champion Walter Röhrl put the 911 Dakar's traction and steering precision through a 90% closed compacted snow surface driving run.
Frank Moser, Vice President Model Line 911/718, took the wheel in test drives in the Sahara where the low weight, higher ground clearance, rear-mounted engine, and a short wheelbase proved capable in Dubai and Morocco's sand tracks and nearly vertical 50-meter dunes in temperatures of up to 45°C.
Porsche brand ambassador Jörg Bergmeister and Lars Kern, development driver, were also able to test drive the 911 Dakar as part of development.
More information regarding the car's specs and features should be available once the 911 Dakar makes its official debut at the Los Angeles Auto Show running from November 18th to 27th, 2022.