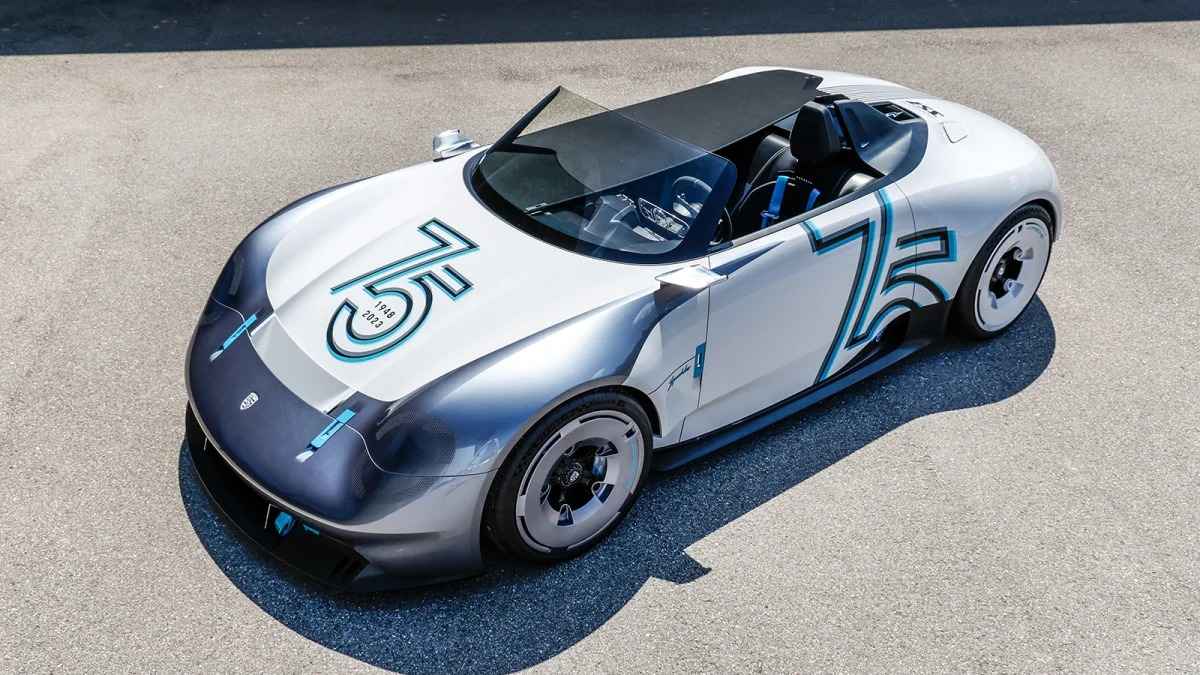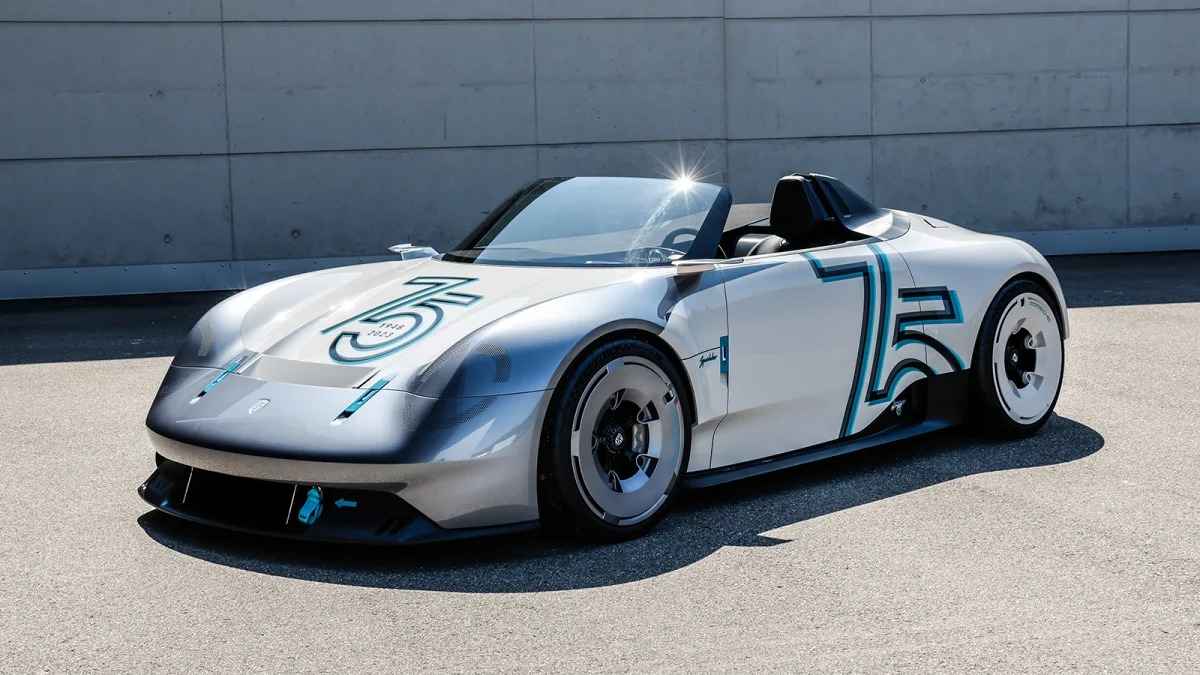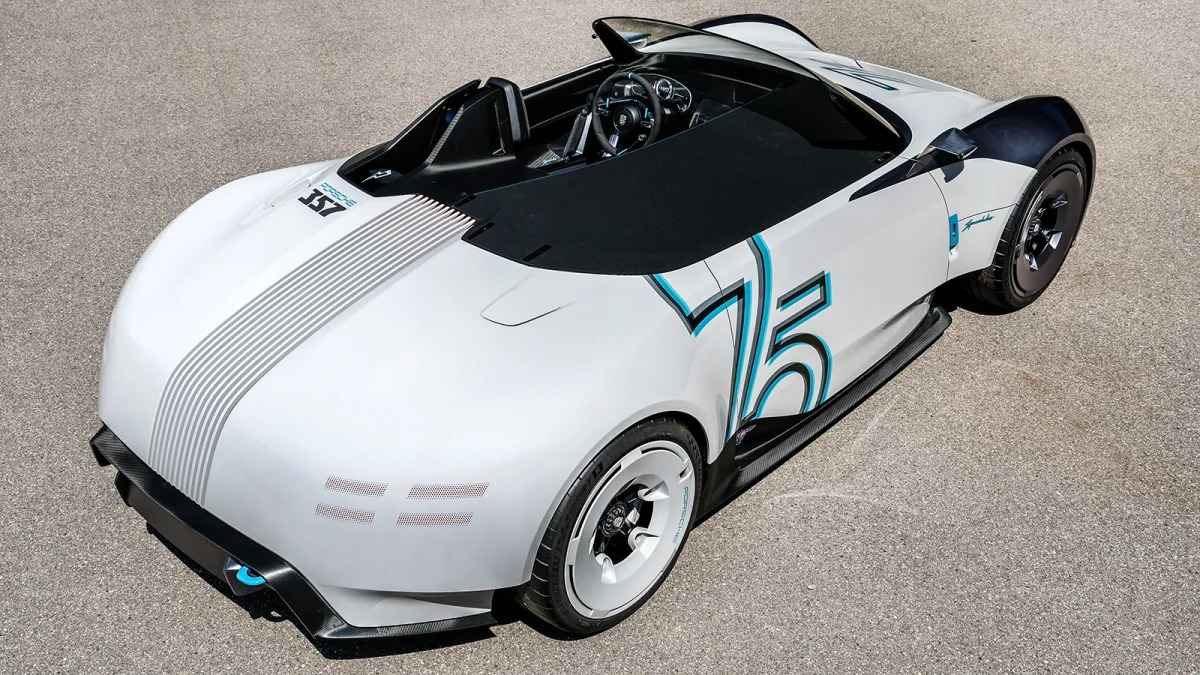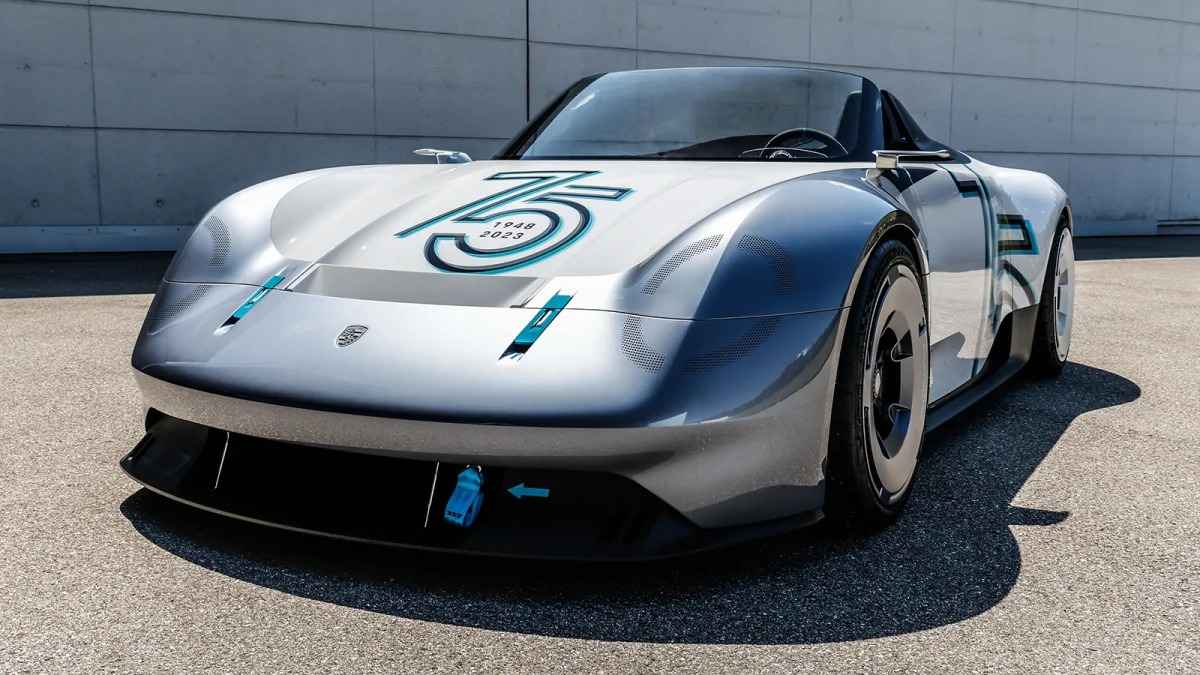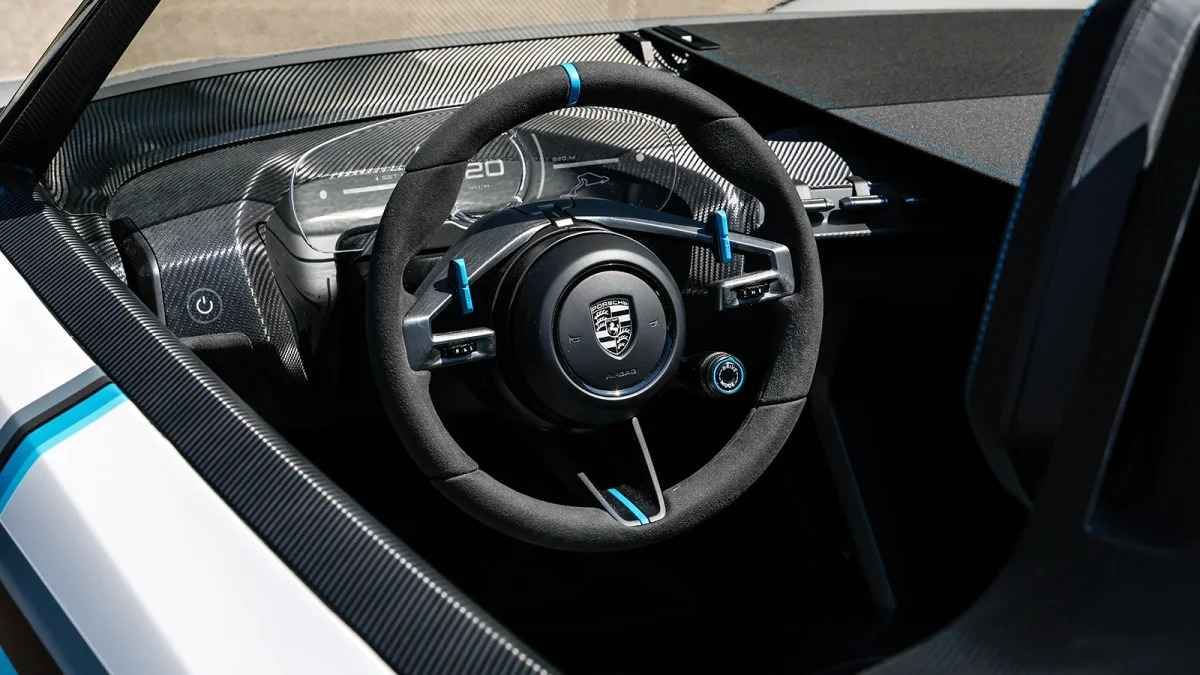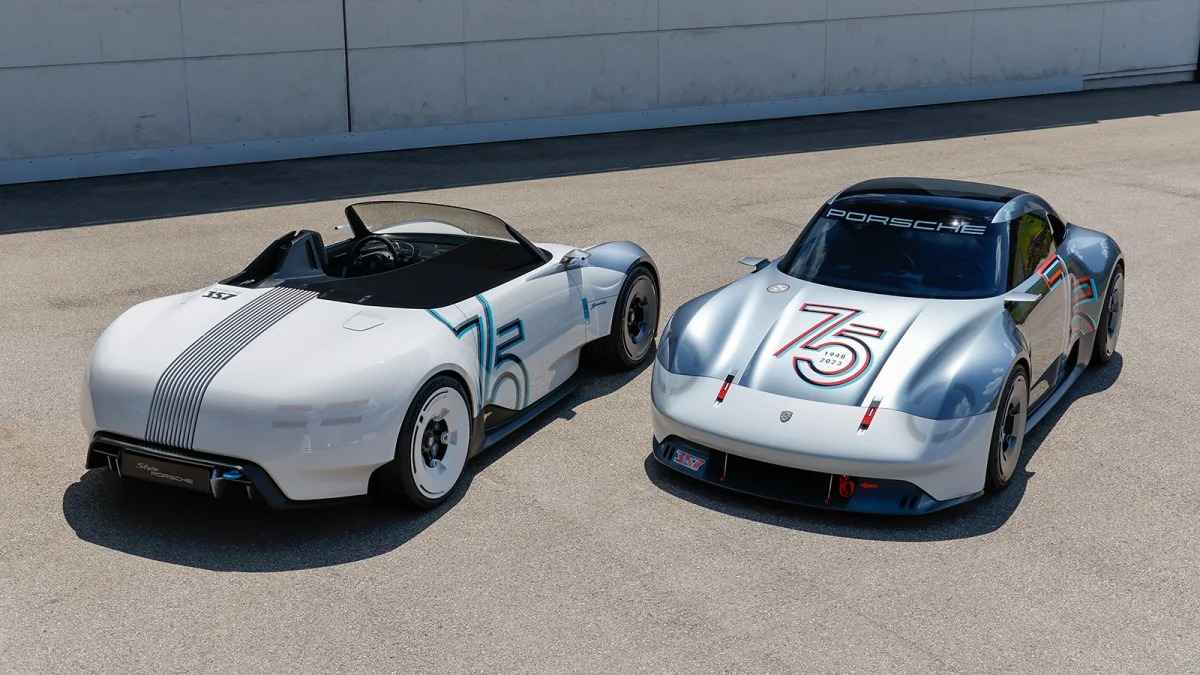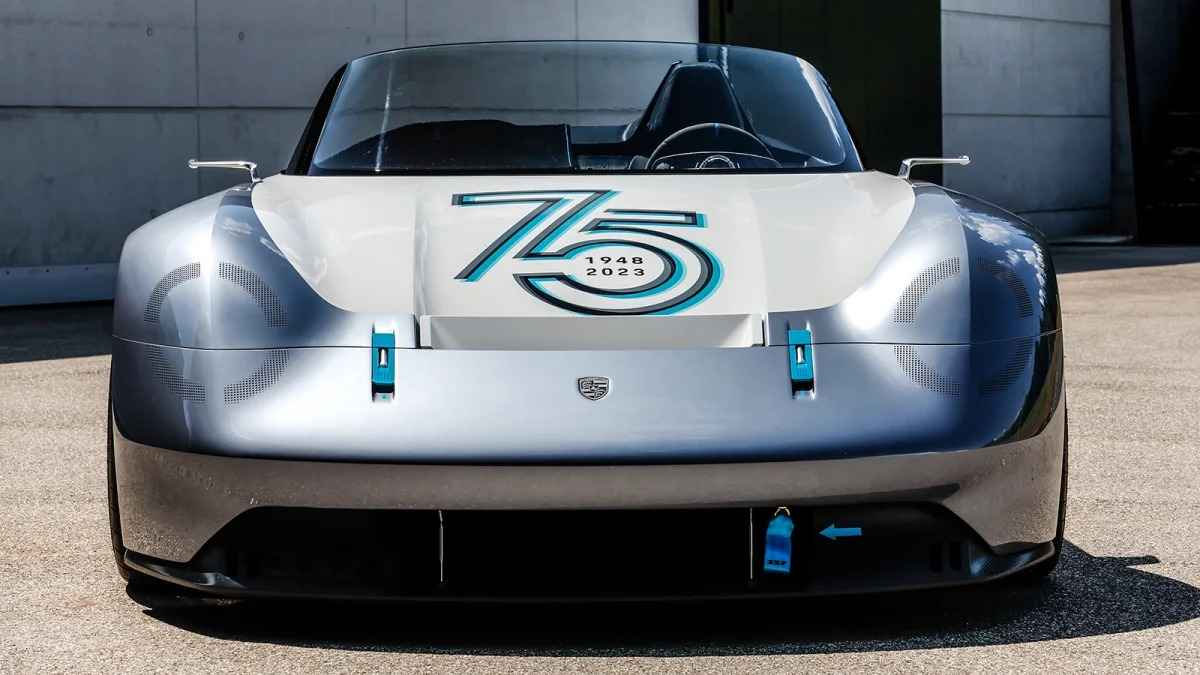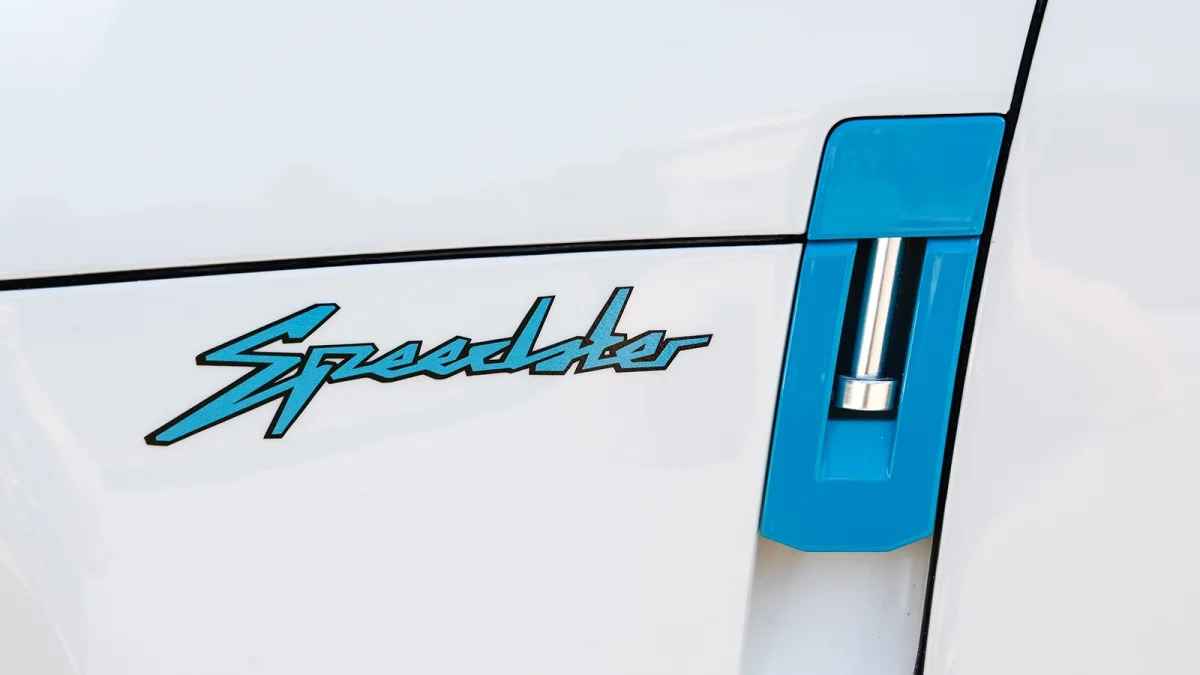 Porsche is celebrating the 30th anniversary of the famed Goodwood Festival of Speed with the reveal of the Porsche Vision 357 Speedster. The new concept car is the sister model to the closed Porsche Vision 357 and a modern take on the iconic open-top 356 No. 1 Roadster.
The all-electric Porsche Vision 357 Speedster's exterior is based on the 718 GT4 e-Performance and sports a two-tone Marble Grey and a darker Grivelo Grey Metallic scheme with Miami blue detailing. It features a four-point light signet on the front, a squat, shortened windscreen, wraparound front hood tonneau cover, an anniversary logo with the large "75" and the two years '1948' and '2023' in Grivelo Grey Metallic and Miami Blue, comic-style unicorns in front of the rear wheels, fender attached exterior cameras in place of side mirrors, vertical grille pattern in the rear with integrated brake light, 20-inch magnesium central lock wheels, and carbon fiber hubcaps.
The Porsche Vision 357 Speedster's interior boasts low-slung seats in CFRP seat shells integrated into the monocoque, Racetex-covered seat pads, a six-point Miami Blue seat belt, carbon-weave finished dashboard, an instrument cluster displayed on a transparent surface on top of the steering column, Miami Blue straps in lieu of a glove compartment, and fabric strap door handles.
The Porsche Vision 357 Speedster's electric motors and battery technology come from the Mission R electric motors and battery technology, which has a 429-hp motor on the front axle and a 644-hp motor on the rear all coupled with a 80.0-kWh battery. The 900-volt system can recharge from 5 to 80 percent in 15 minutes.
The Porsche Vision 357 Speedster one-off concept is on display at the Goodwood Festival of Speed until the 16th, to be followed by a September showing at the Rennsport Reunion. For more information, please visit the Porsche website.