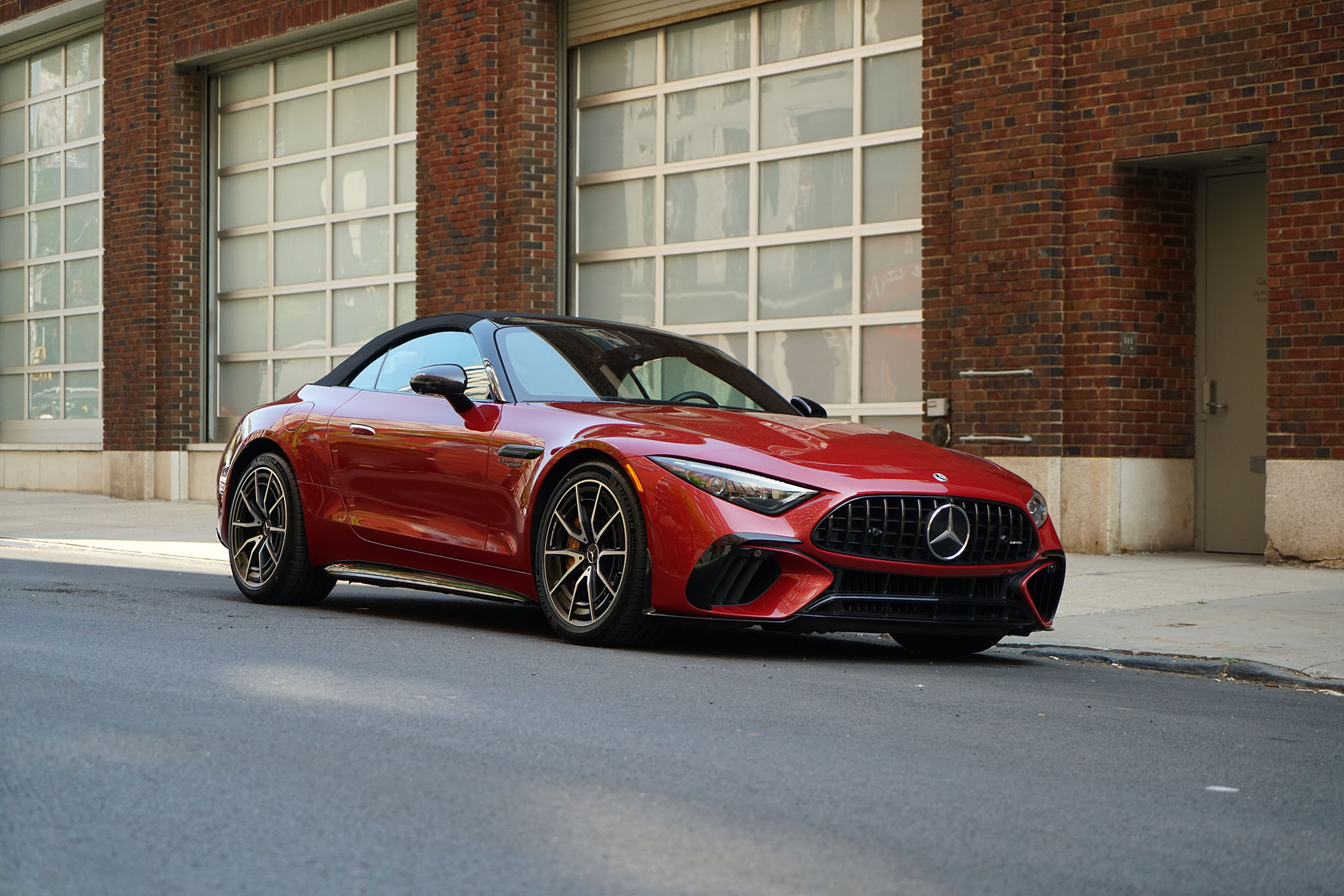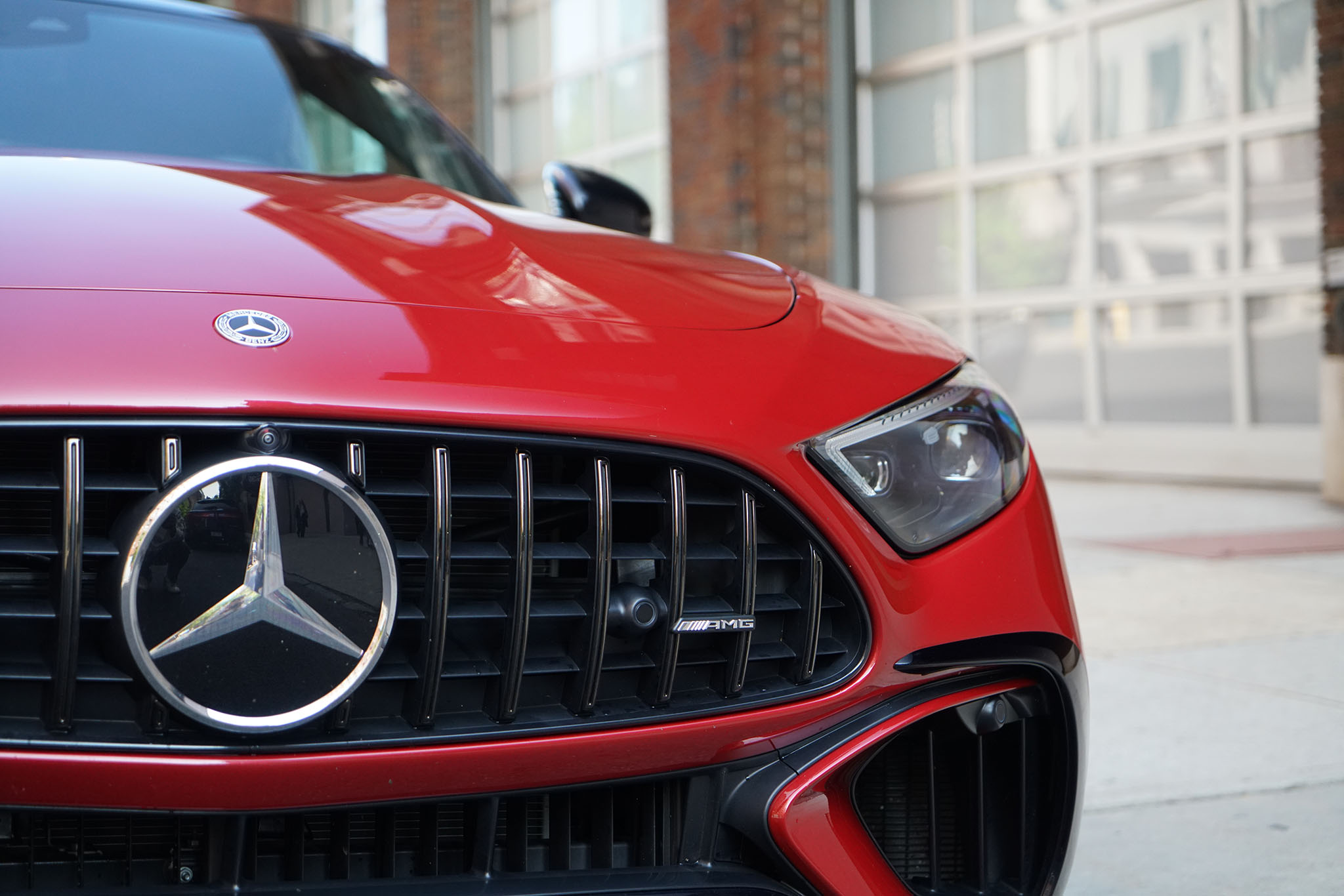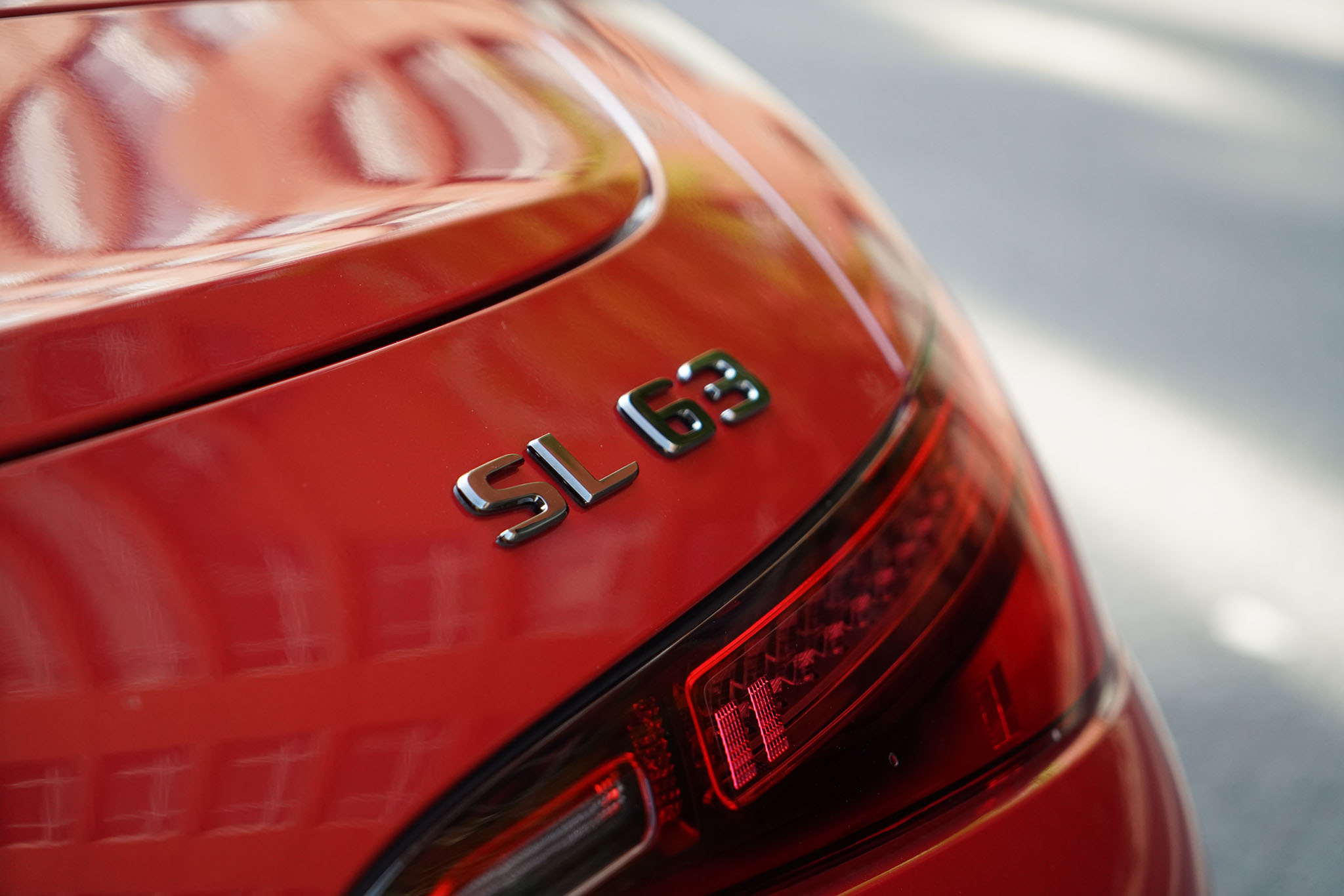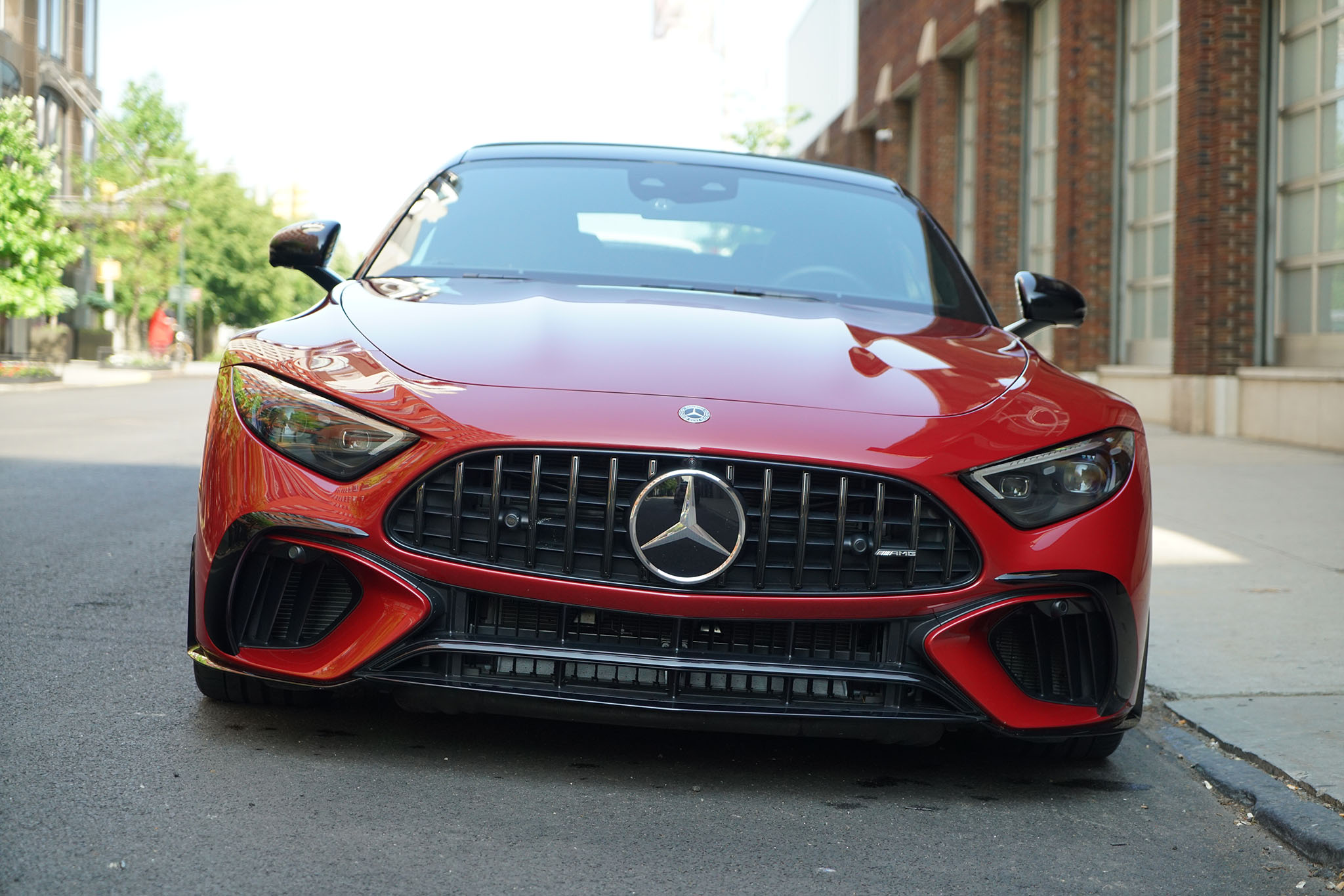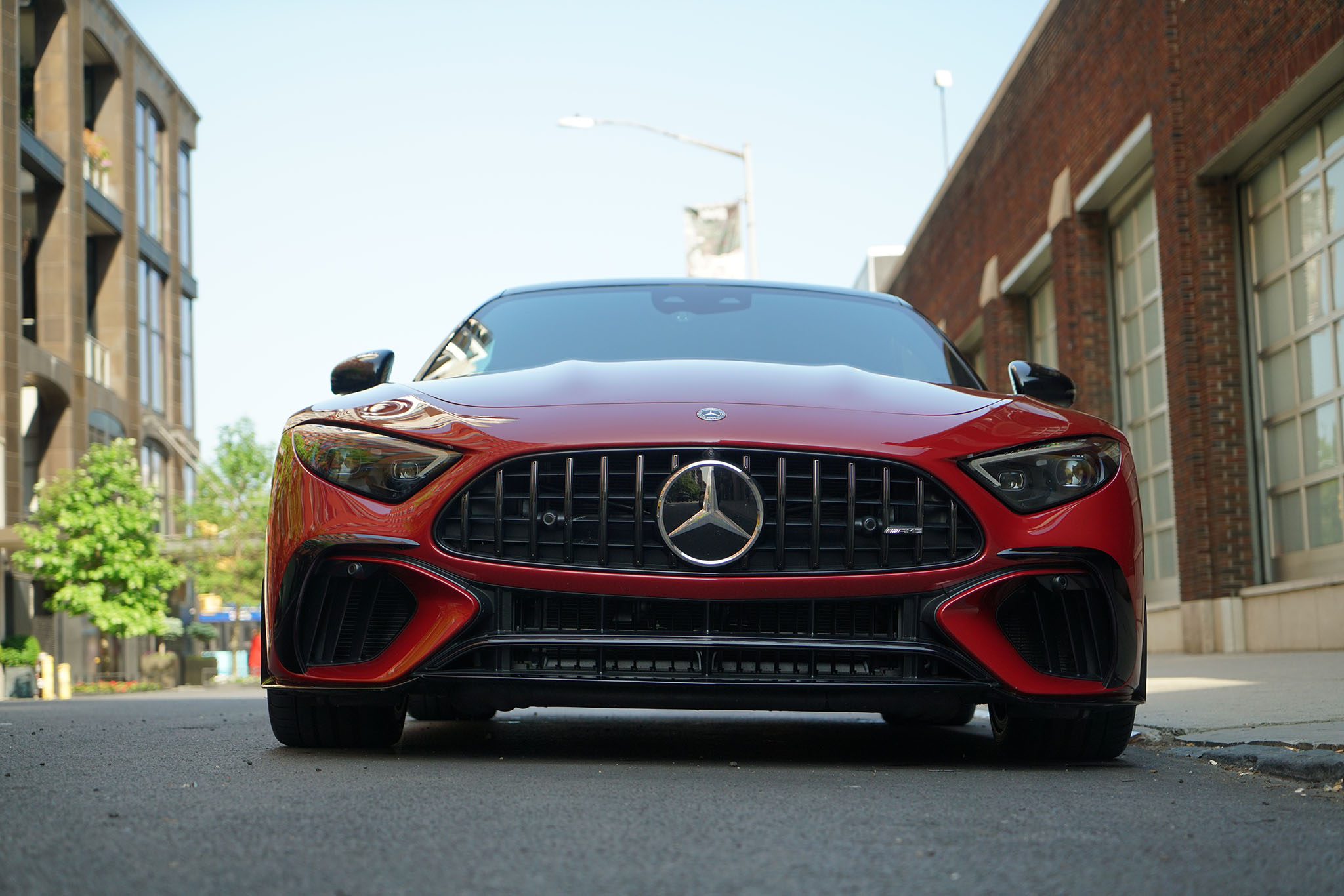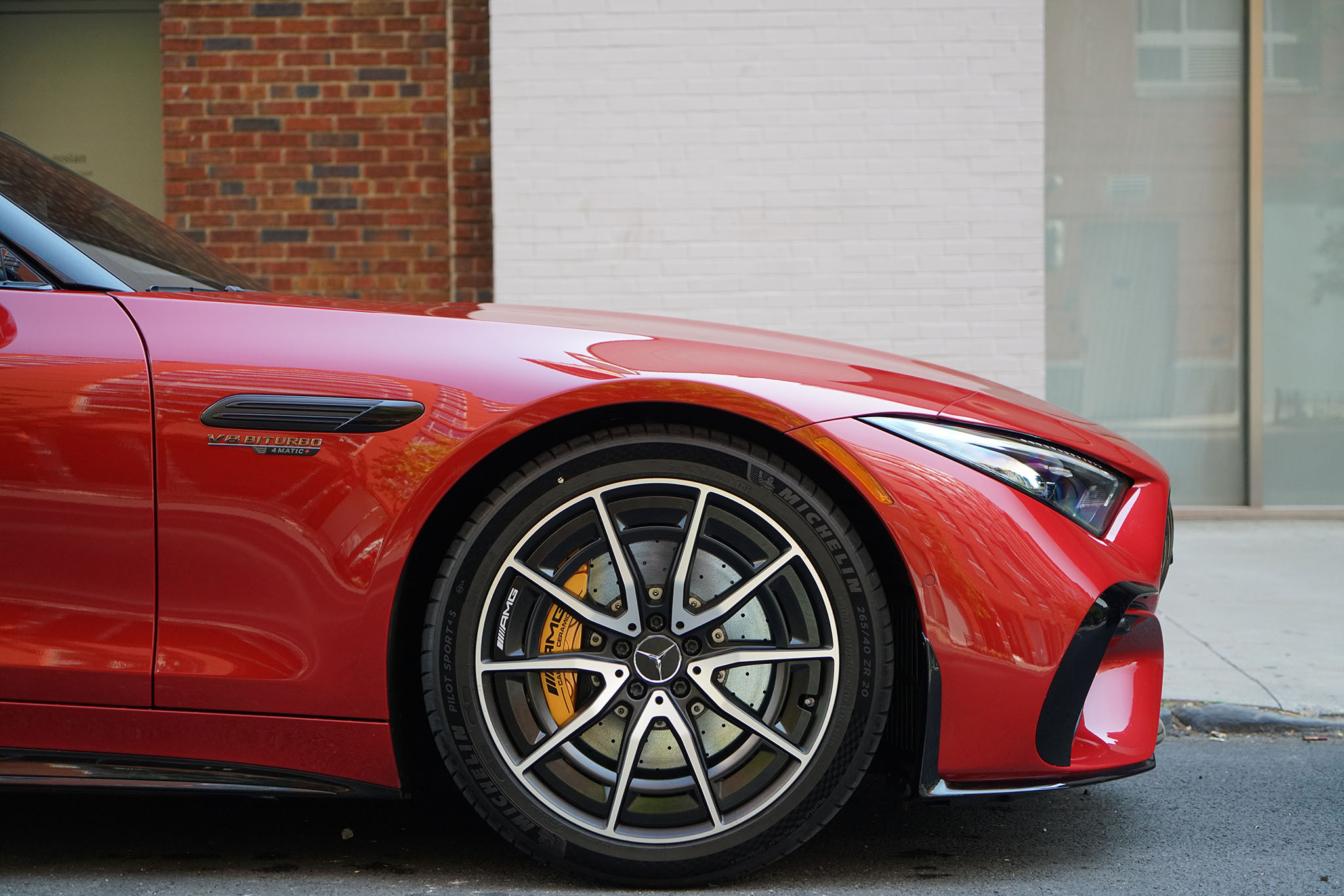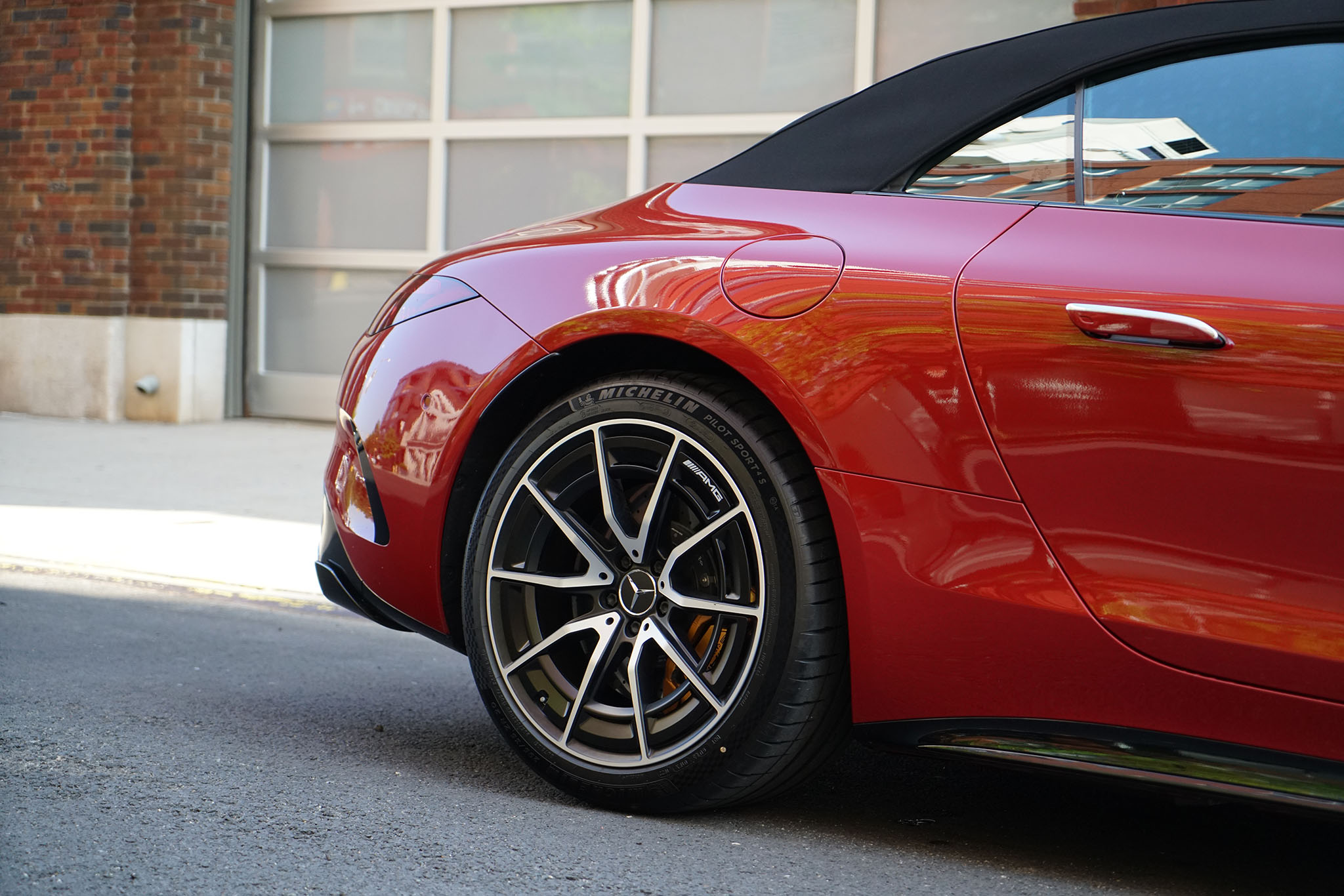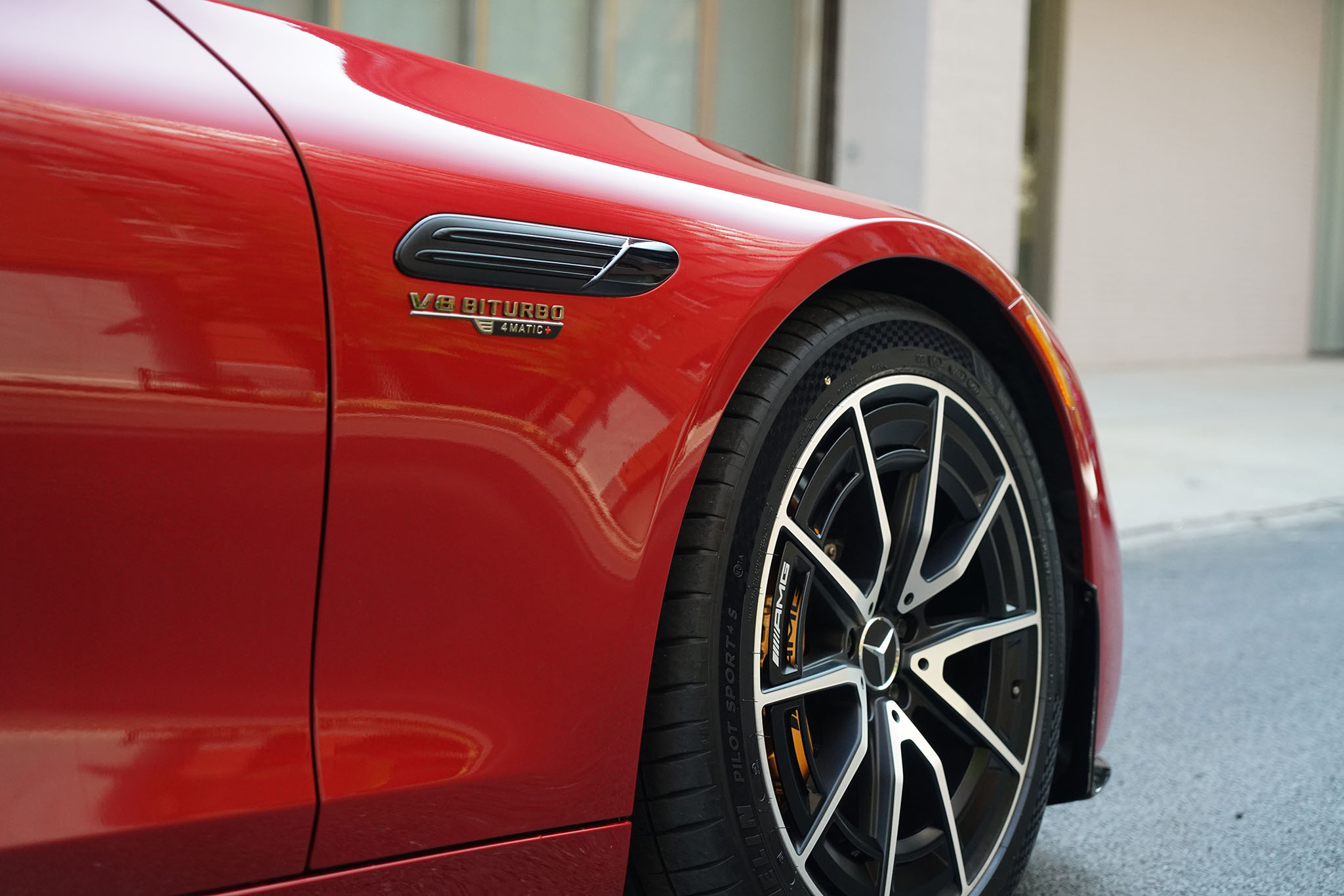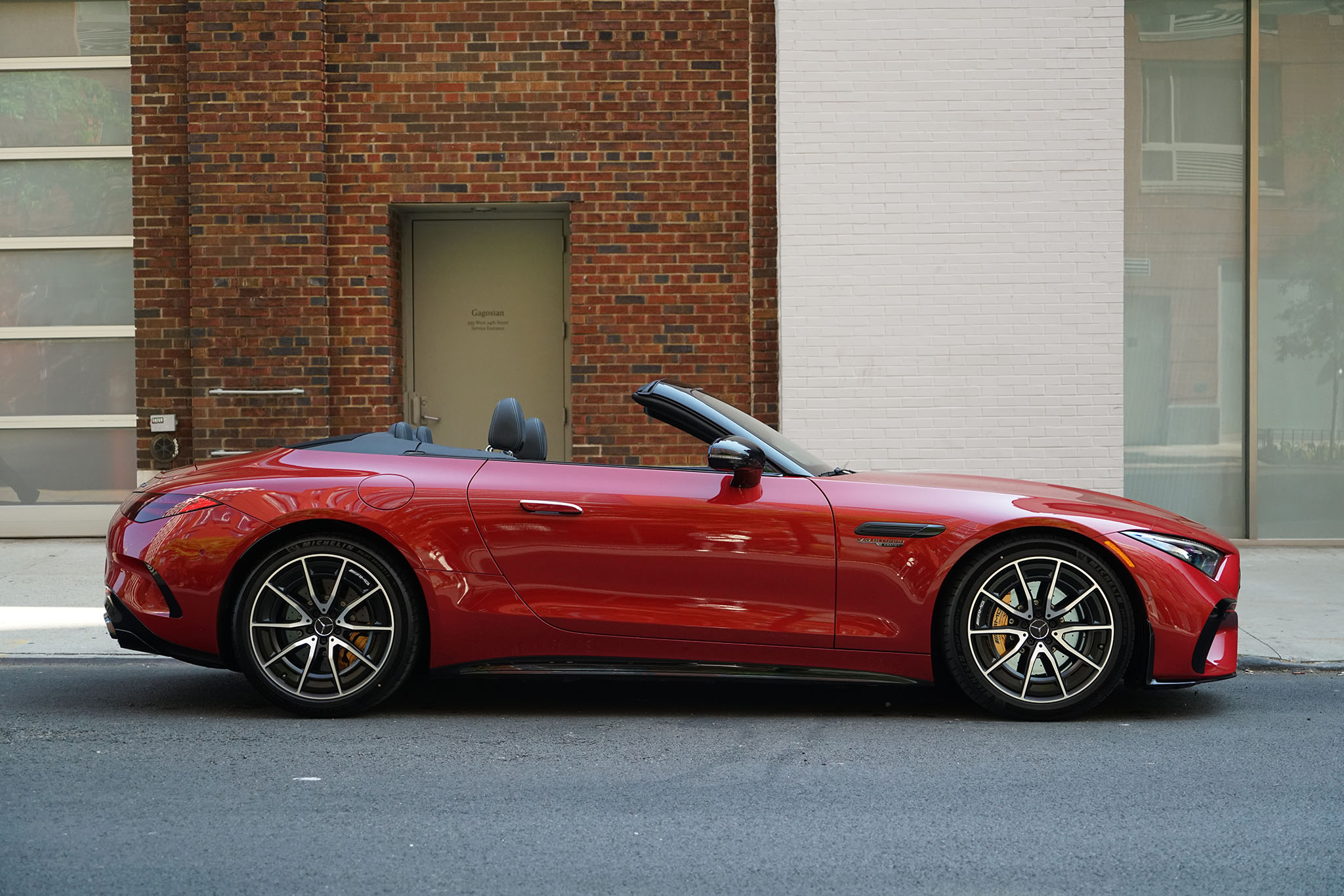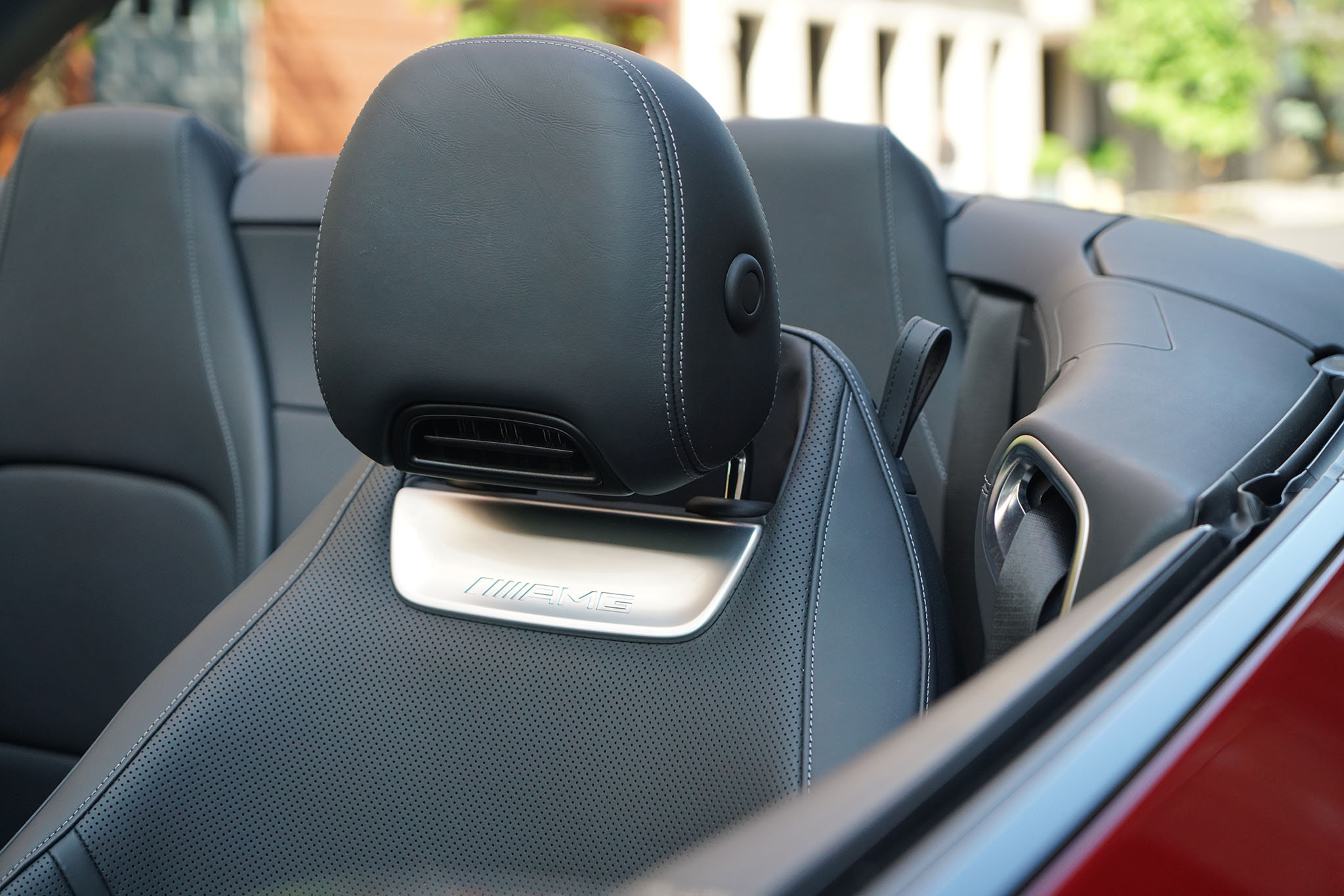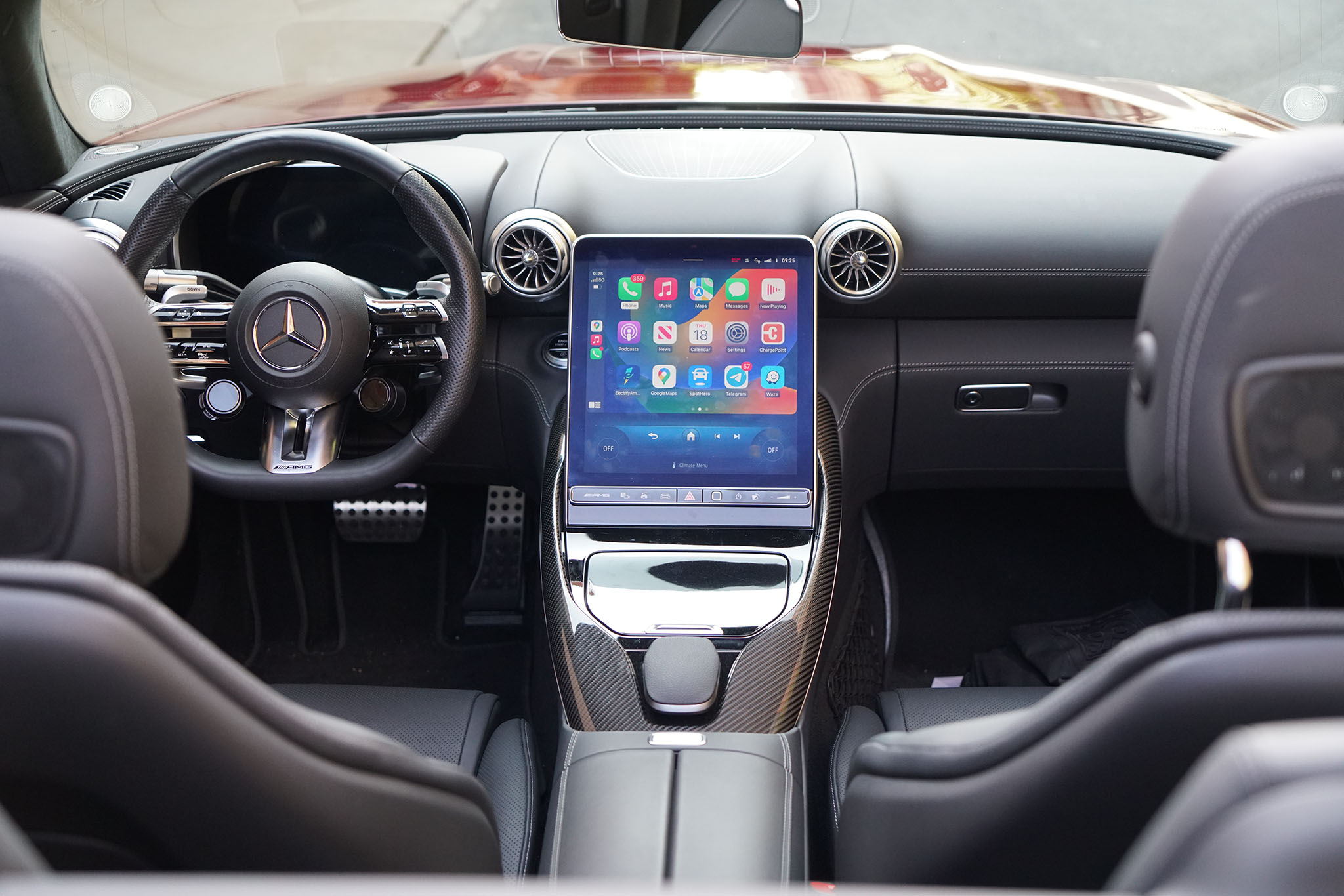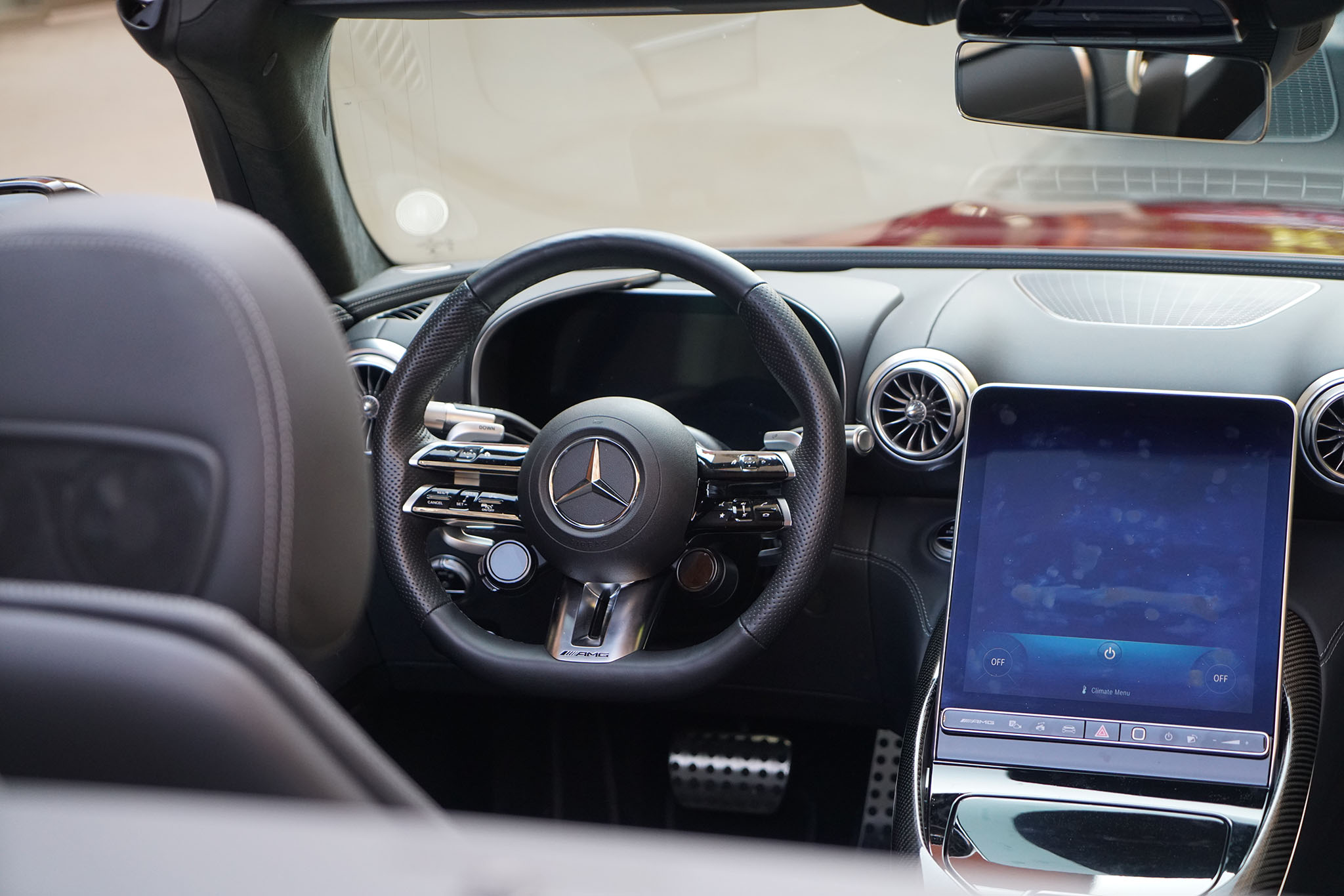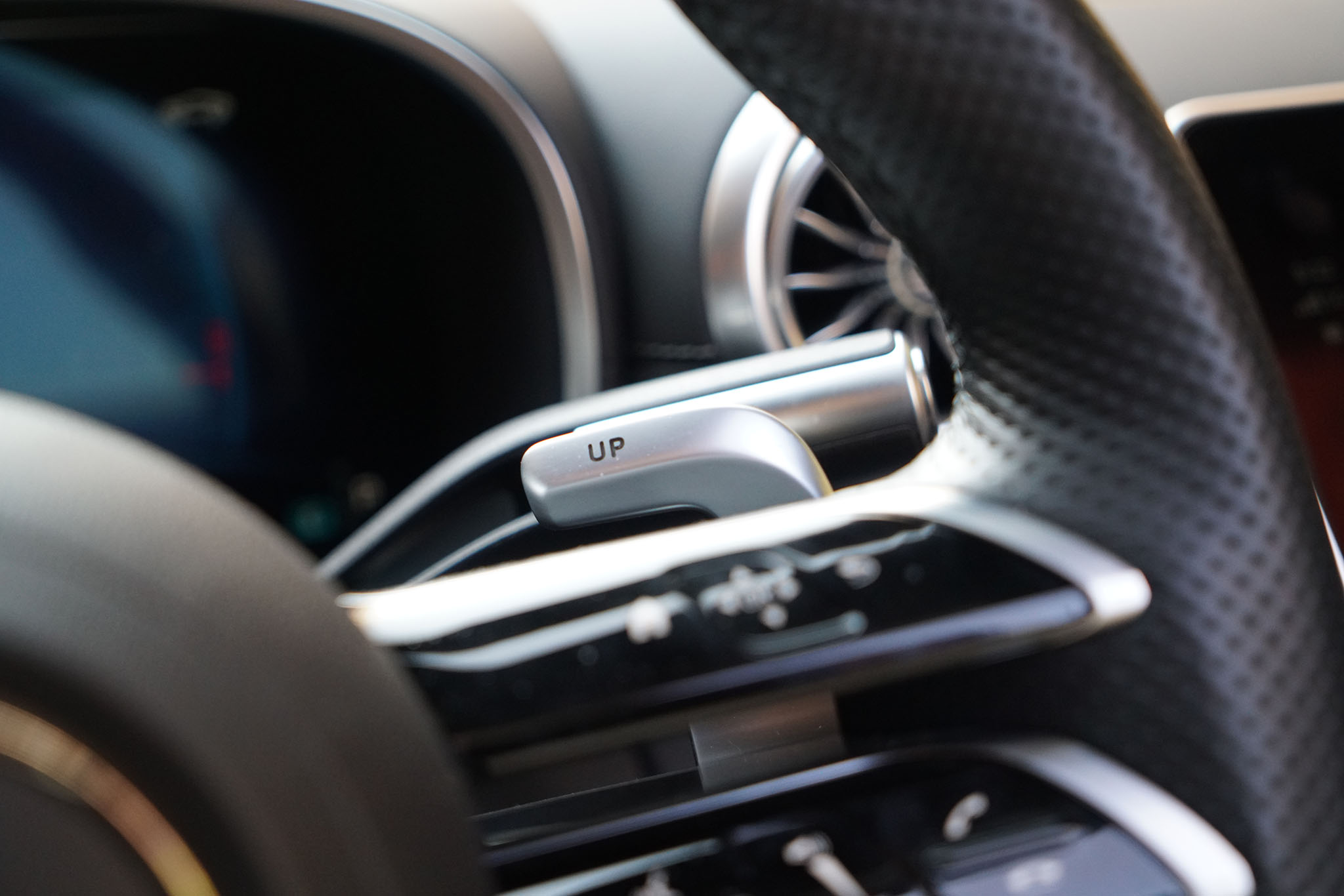 2023 Mercedes-AMG SL63 | Long-Hood Heritage and Soft-Top Help To Create Effortless Silhouette
Words and photos by Atif Kazmi for Por Homme
The newly designed Mercedes-AMG SL63 is the German car manufacturer's redesigned high-performance SL convertible model blending the best of outgoing SL coupe as well as the AMG GT Roadster. It's built for luxury and exhilarating driving dynamics but in our time with the new tourer, we saw much more. With updated specs that strive to balance elegance and power, we take a look at its road handling, and what to expect from the latest Mercedes-AMG SL63.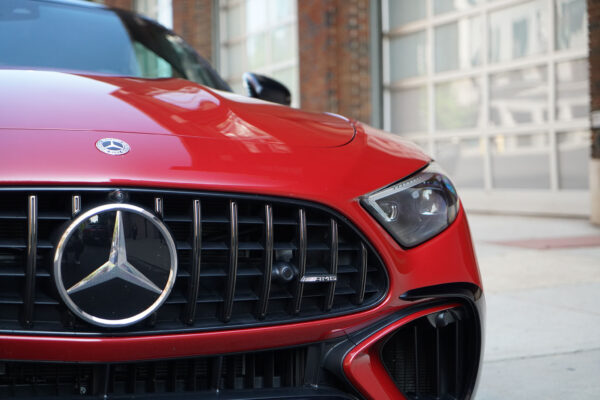 Externally, the SL63 doesn't veer very far from its AMG GT Roadster predecessor. It has a long hood, a tight rear end, short overhangs, and wrap-around slim, acute angular headlights and taillights.
To deliver at the price point it's commanding, the SL63 can be had in a plethora of paint options, as well as a couple of soft top choices. 20-inch AMG twin 5-spoke wheels are standard with 21-inch options available. The redesigned exterior of the SL63, with an imposing front grille, and an aggressive stance looks sleek and hints at the power it has under the hood.
There are two trims available. The Touring Trim has massaging front seats, adjustable touchscreen, HUD, MB Navigation with augmented video and AMG active ride control as standard features. Also optioned are yellow brake calipers, heated steering wheel, an adjustable 11.9" central multimedia touchscreen display, Burmester surround sound system, surround view system, and hands-free access. The Performance Trim has all that plus a front-axle lift system.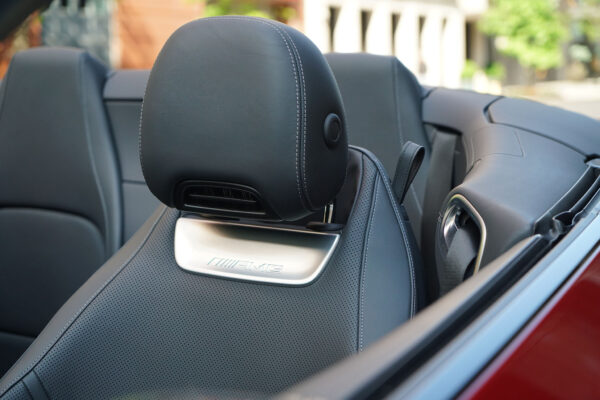 The cabin has several leather and trim options, and aluminum brightwork. Other options include AMG performance steering wheel dressed in Nappa leather and microfiber, a couple of microfiber headliner options, and all-season floor mats. The interior of the SL63 is crafted with luxurious materials, and the cabin offers excellent noise isolation. Now, Mercedes markets the SL as a four-seater. And though the front seats are excellent, offering support and adjustability, the two rear seats seem like an afterthought and can realistically fit small people. It's also not ideal if you're looking for cargo-carrying capacity, the trunk space is limited by the retractable roof system.
The main displays are clean and bright but prone to fingerprint smudging, and runs on the MBUX operating system similar to the new S-Class and C-Class sedans. Response times are excellent, though the layout can be a bit complicated with Eight different display options and seven head-up display choices. Another point of contention is the steering wheel touch control, which leans towards being fiddly and inaccurate. If you're coming from another Benz, chances are you've already experienced this and know how to manage it.
The powertrain is where things get interesting. The all-wheel-drive Mercedes-AMG SL63 runs on a 4.0-liter 32-valve V8 bi-turbo engine that delivers 577 hp and 590 lb-ft of torque. The engine is coupled to an AMG SPEEDSHIFT MCT 9-speed automatic transmission for rapid gear changes and smooth acceleration. The SL63 can go from 0 to 60 mph in 3.5 seconds, and has an electronically limited top speed of 186 mph. In terms of the powertrain, it's a sports car through and through.
On the road, the 2023 Mercedes-AMG SL63 is excellent when it comes to road handling and driving dynamics. Its advanced suspension system provides balance between comfort and sportiness. The SL63's precise steering response makes it highly maneuverable when taking on corners, and the standard 4Matic all-wheel-drive system makes for a grippy road contact. Meanwhile, the AMG Performance Exhaust System cranks up the exhaust note for that heavy soundtrack to your driving experience. With its powerful brakes and excellent grip, the SL63 offers exceptional stability and stopping power. Now, while the SL63 strikes a good balance between sportiness and luxury, the suspension tuning leans towards the sportier side. As a result, the ride quality can be firm, especially on rough roads.
The 2023 Mercedes-AMG SL63, with an MSRP of $178,100 not including the destination charge, is on the expensive side compared to others in its class. It is, however, a contender in the high-performance luxury convertible segment. While its limited cargo space, token rear seats and slightly firm ride may not appeal to everyone, the overall driving experience, opulent interior, and advanced features make the SL63 a reasonable choice.
See more of the Mercedes-AMG SL63 in the gallery and head to your nearest Mercedes-Benz showroom to inquire about availability.