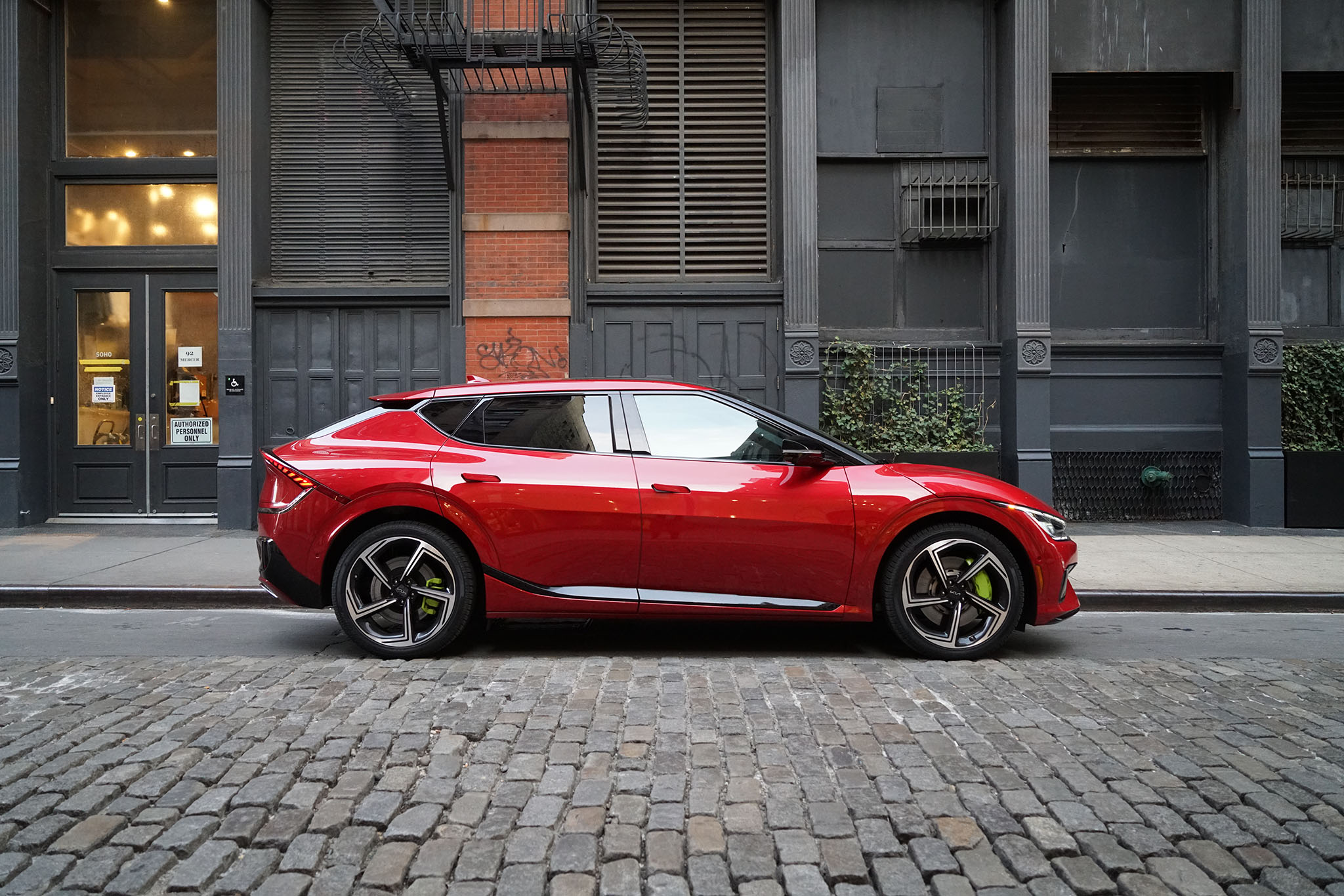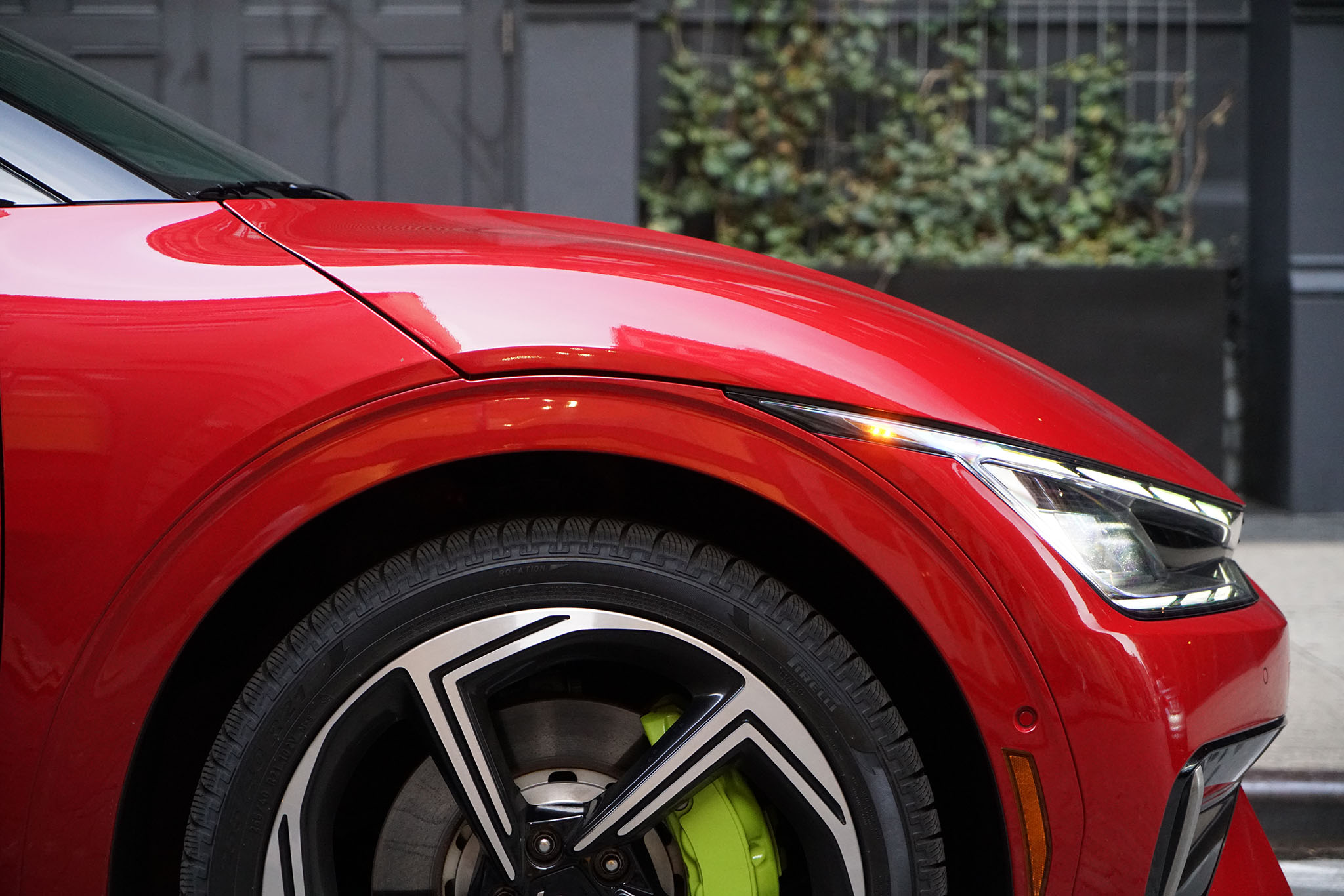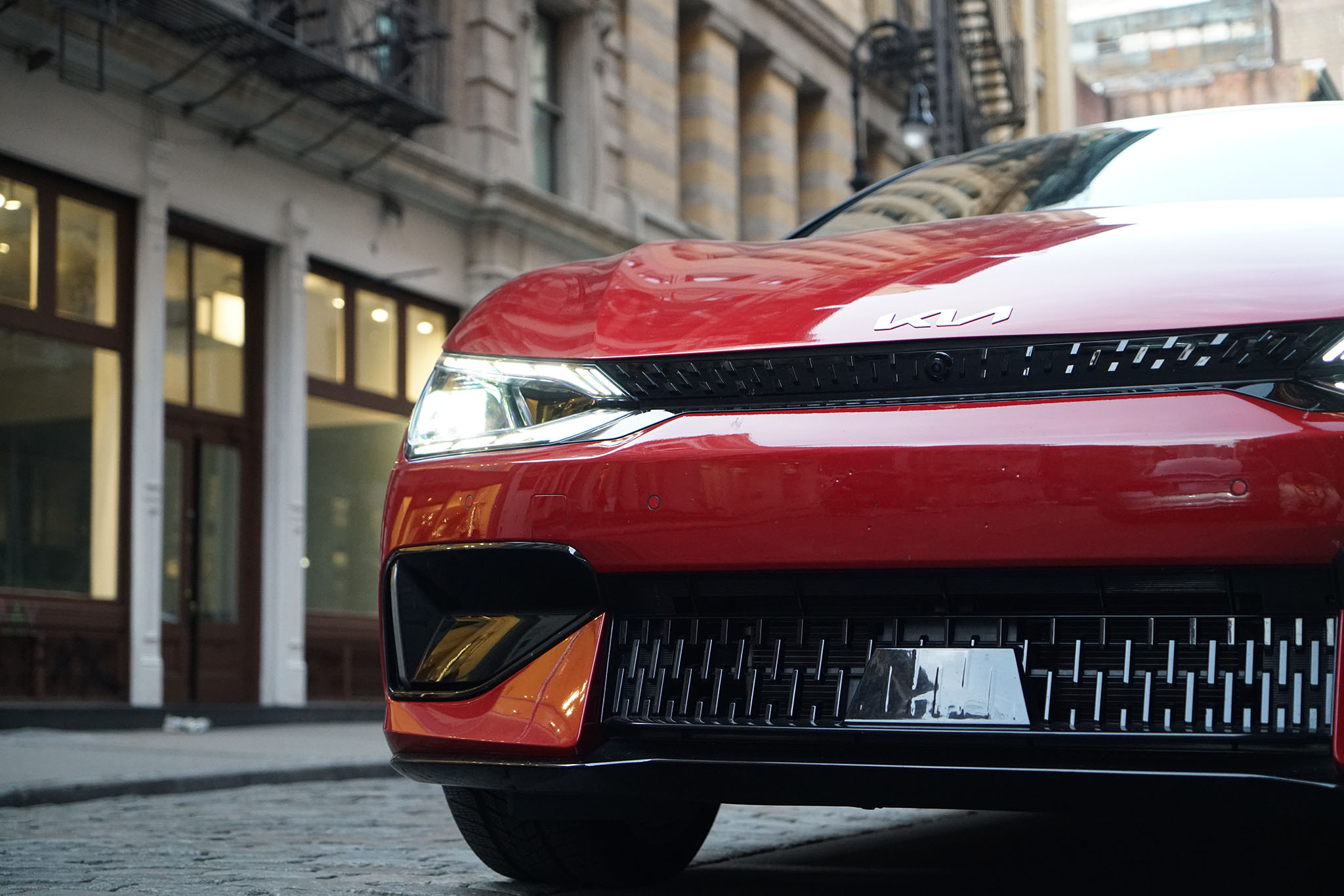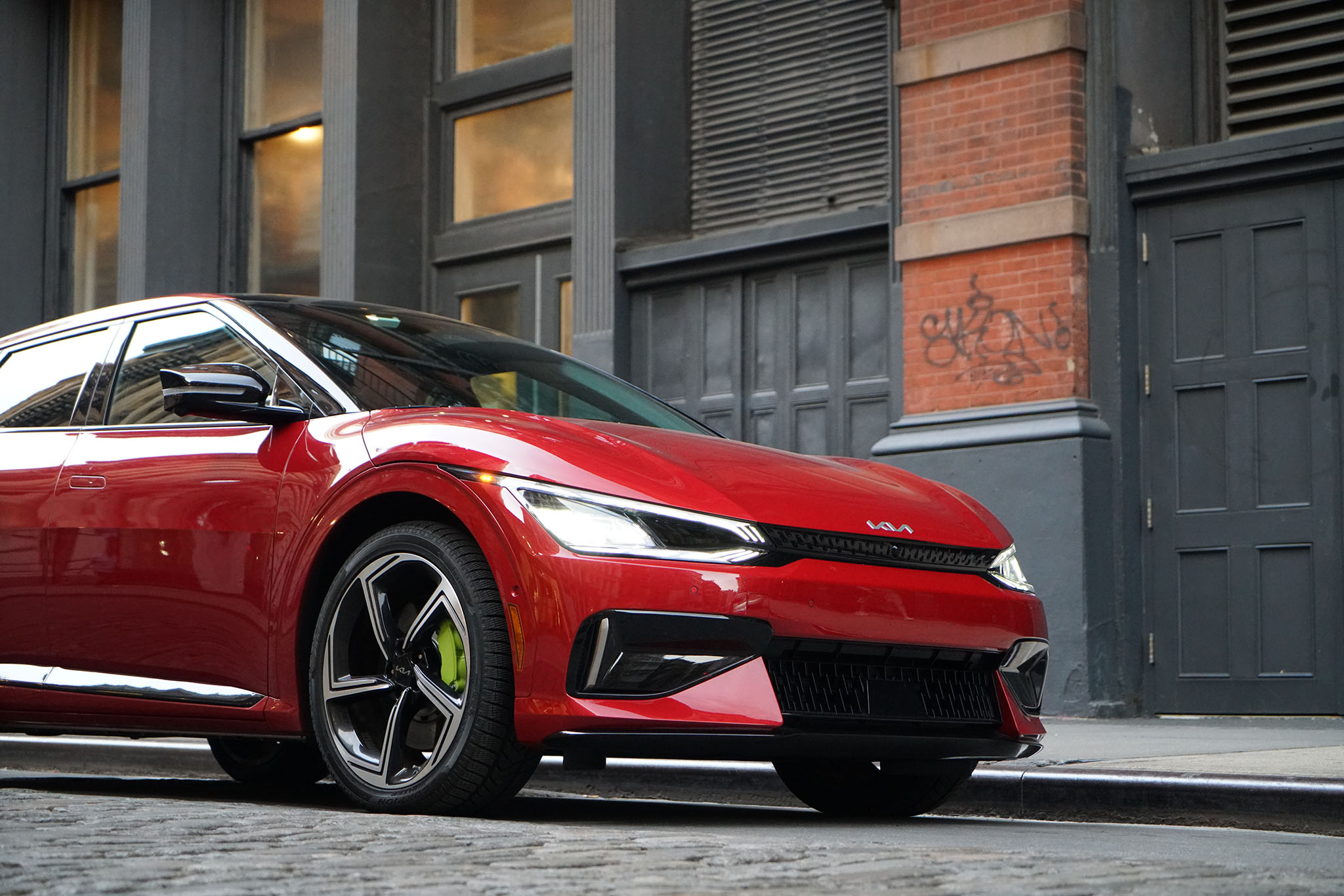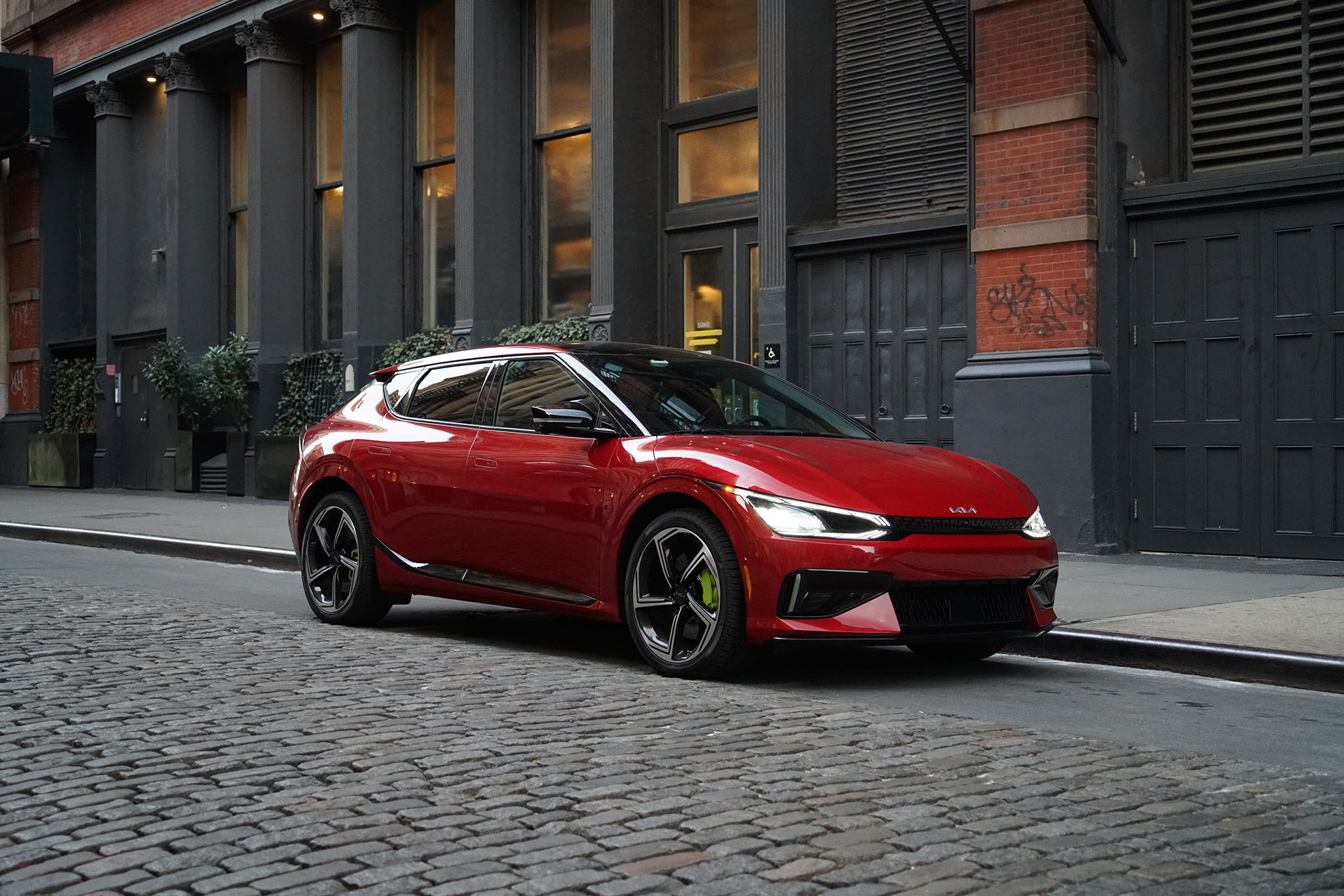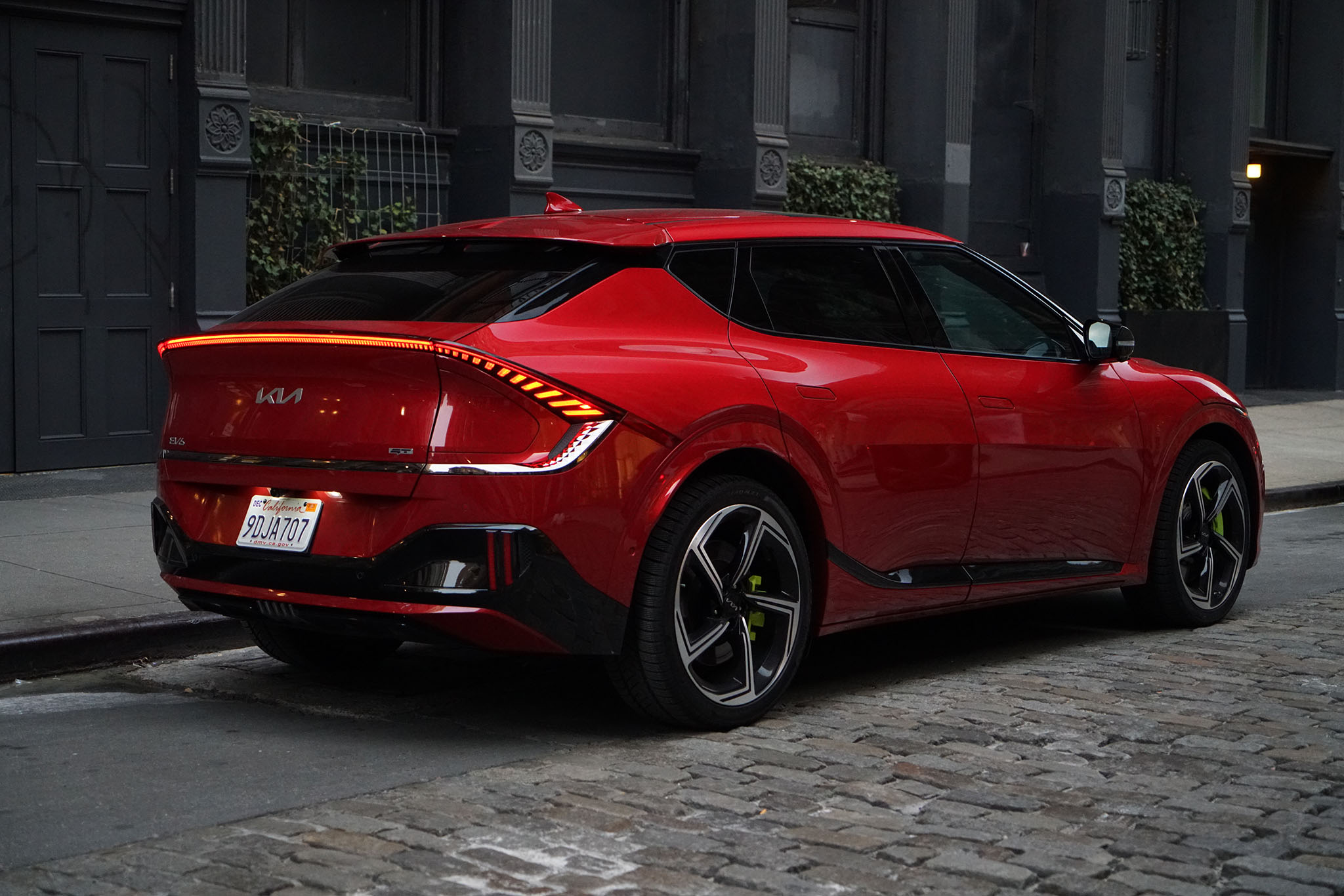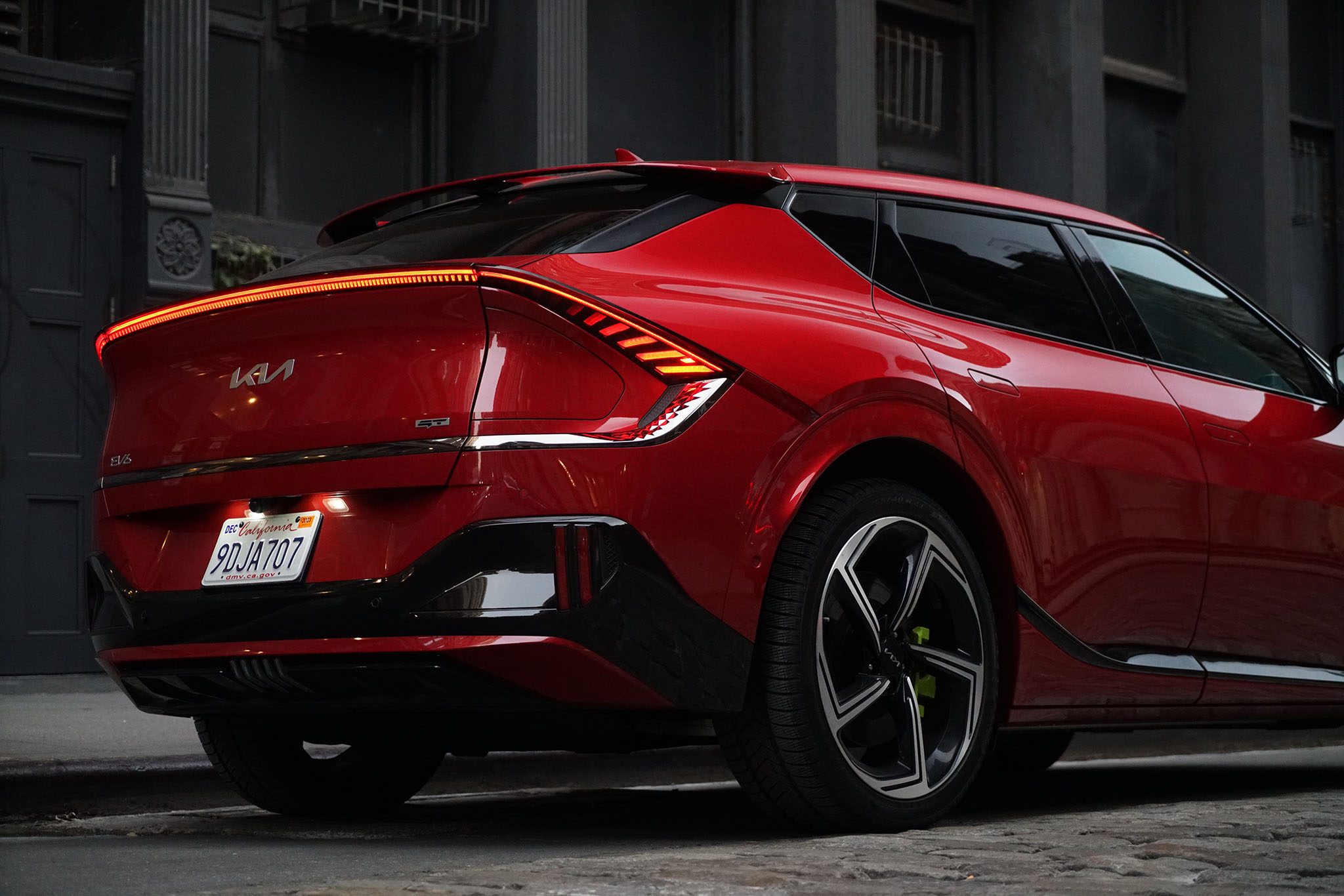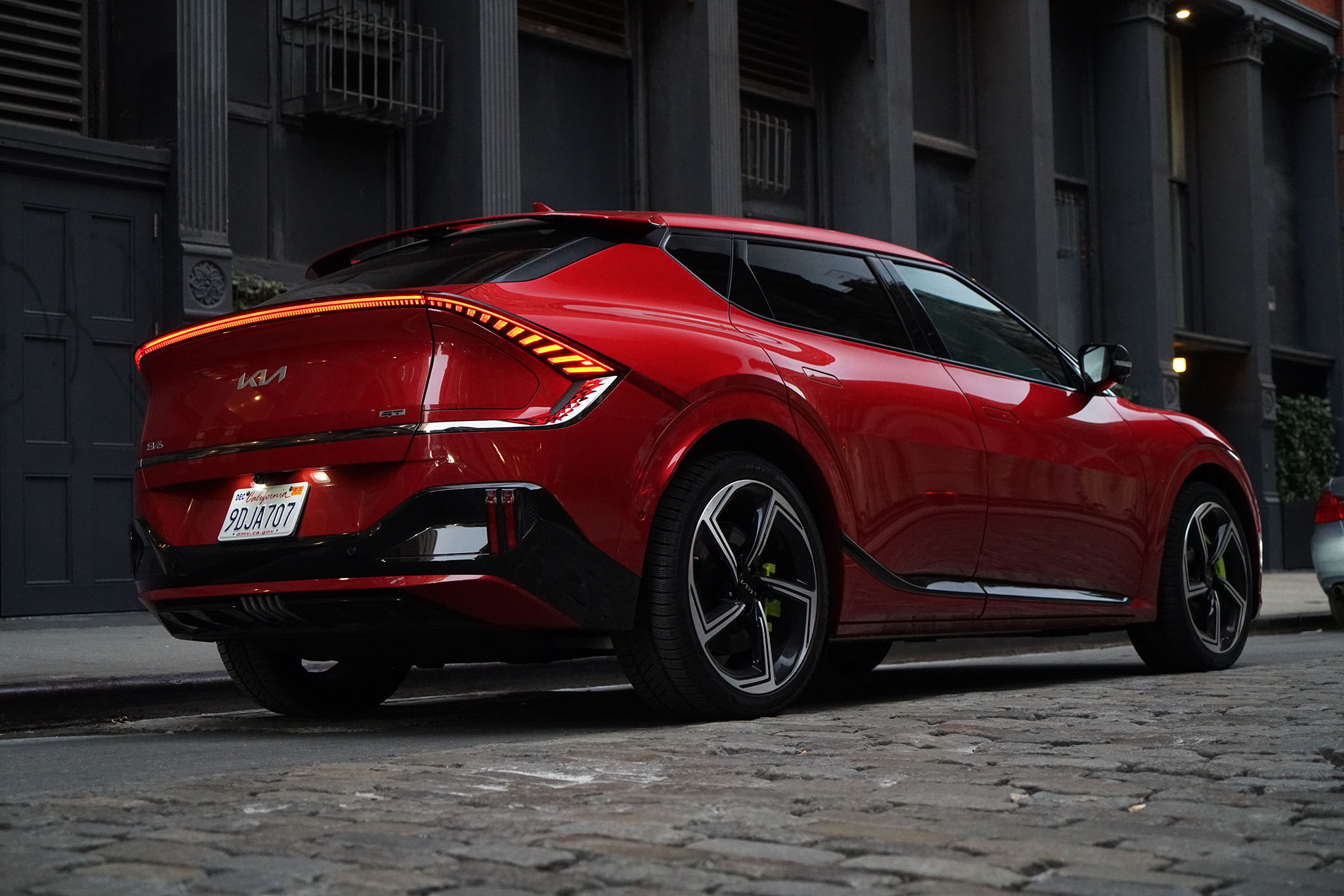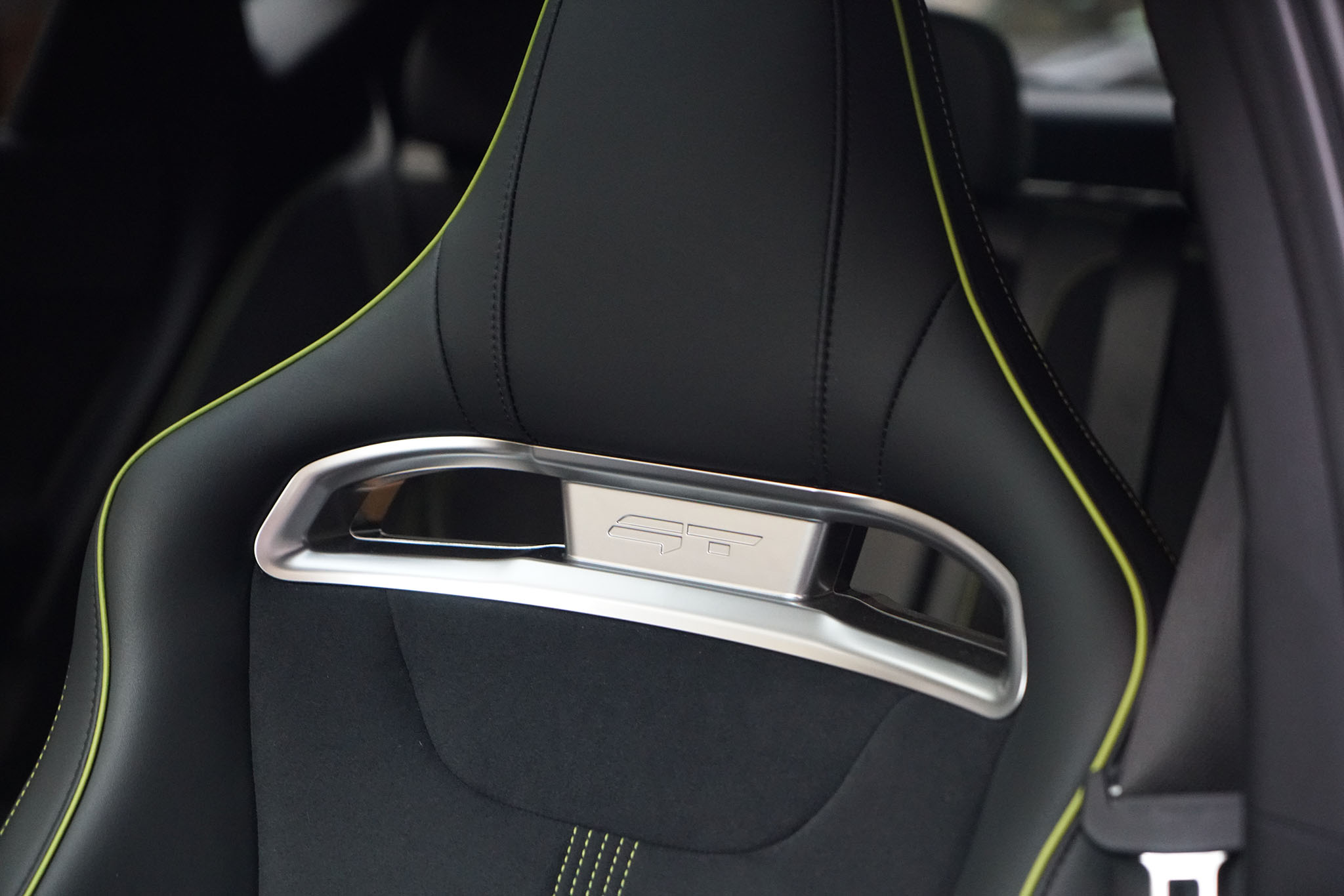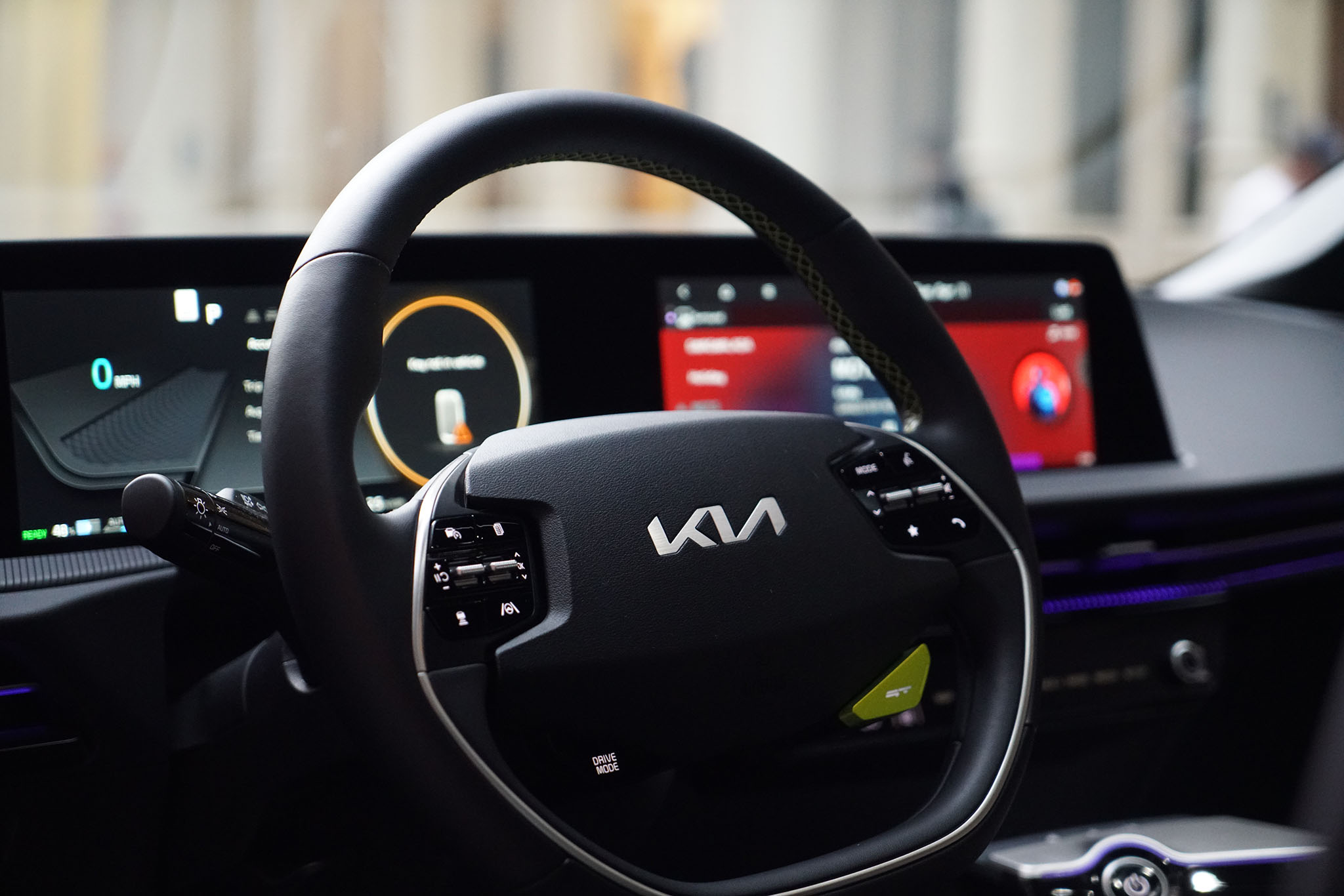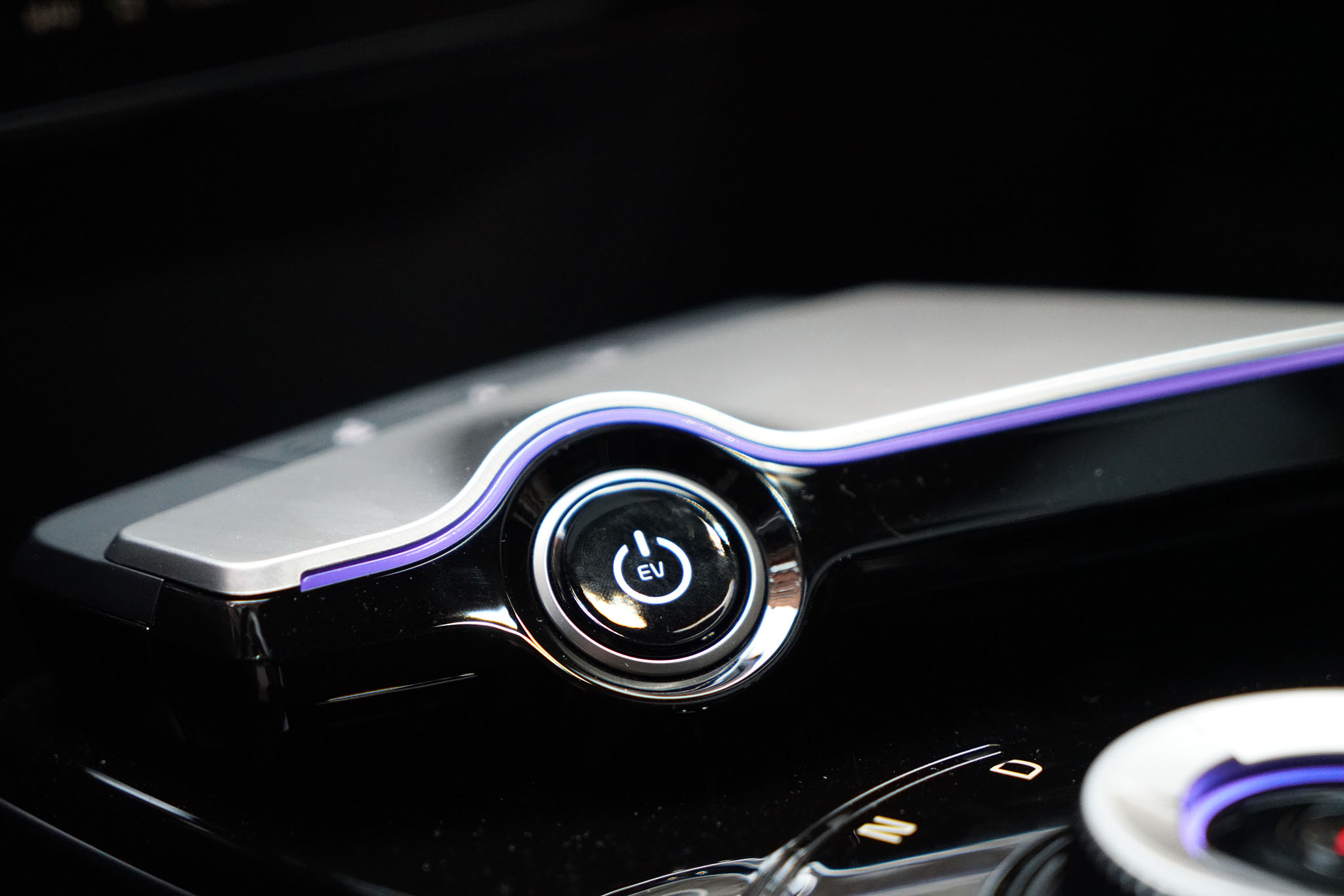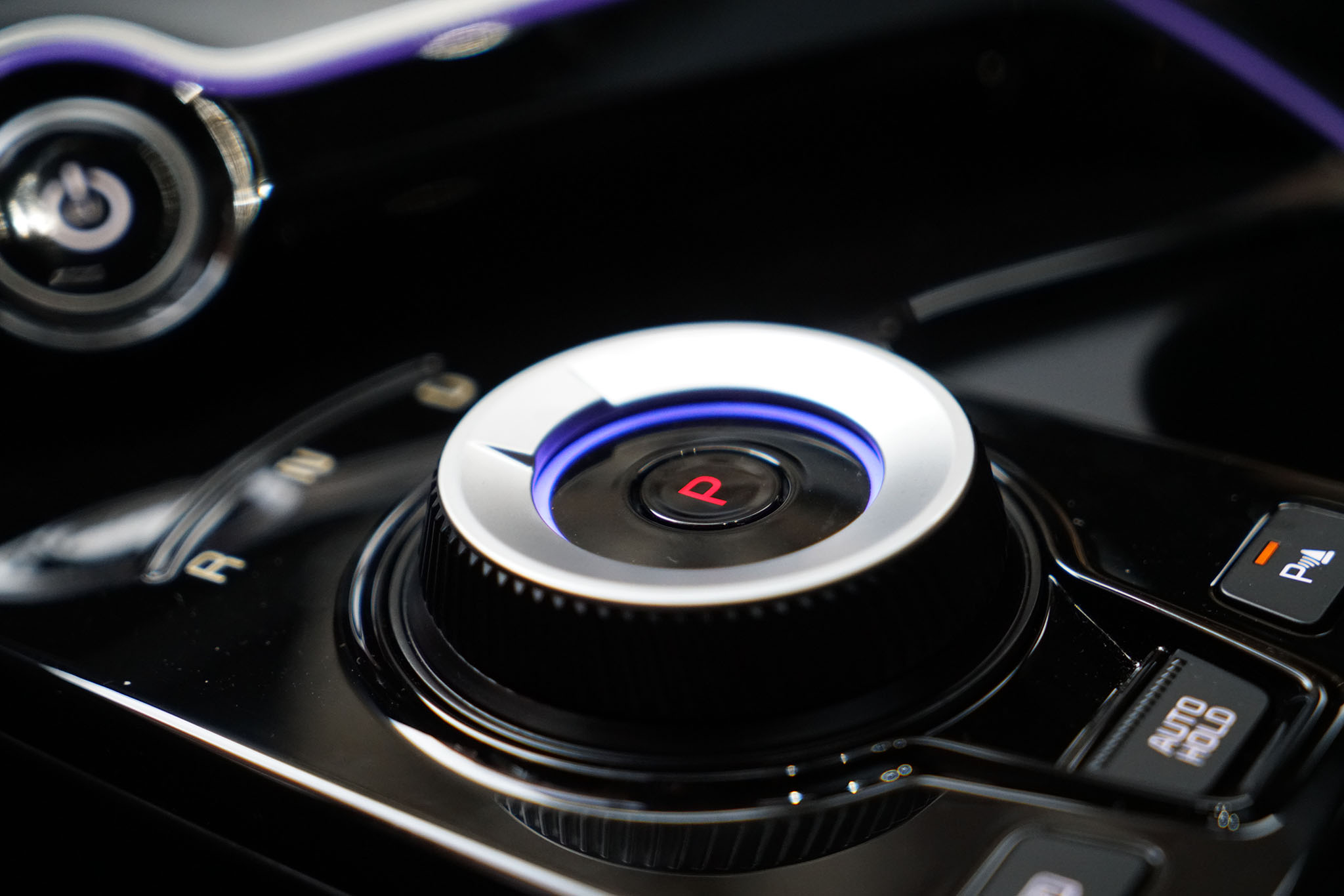 2023 Kia EV6 GT | Looks Good, Drives Great and Changes Everything We've Come to Expect From The Brand
Photos and Words by Atif Kazmi for Por Homme
The 2023 Kia EV6 GT, the range topping GT variant, is a testament to Kia's commitment to the electric revolution. With the global shift towards electric vehicles that marries aesthetics, cutting-edge technology, and notable specs, Kia's all-electric GT is positioning itself at the forefront and promises an exhilarating driving experience at a price point that's highly competitive in the field. We recently some time with the four-door rocket and were pleasantly surprised with just how complete of a package Kia's delivering in the EV6 GT.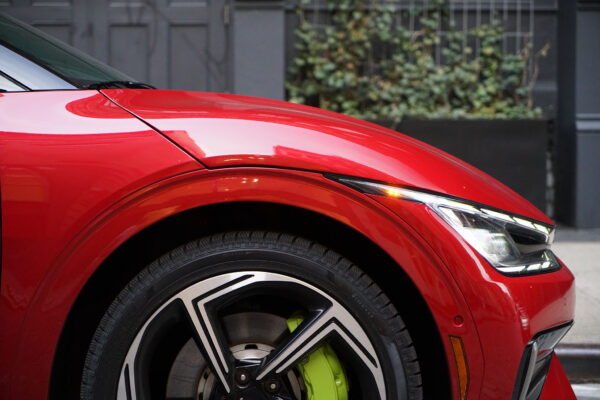 The EV6 GT boasts a striking and modern design, standing out from the crowd with its sleek lines and bold front fascia. Inside the 2023 Kia EV6 GT's cabin, you'll be greeted by a driver-centric cabin that seamlessly combines comfort and an ultramodern design. High-quality materials, including premium leather and sustainable detail options, fill out the interior, while modern accents and ambient lighting create the right ambiance. The manually operated sport seats trade a bit of comfort for safety, but it's a worthy trade-off. Another possible sticking point is the sloped roofline of the EV6 GT that compromises rear headroom, making it less comfortable for taller passengers in the rear.
The EV6 GT is equipped with an array of innovative technology features. The centerpiece of which is a large, high-resolution touchscreen infotainment system that integrates seamlessly with the digital instrument cluster. Apple CarPlay, Android Auto, and an intuitive voice command system further improves the overall connectivity and user experience.
When it comes to road handling, the 2023 Kia EV6 GT leaves a lasting impression. This performance-oriented electric vehicle features a low center of gravity, thanks to its battery placement, which enhances stability and cornering prowess. The GT variant is equipped with an advanced all-wheel-drive system, ensuring excellent traction and grip on various road surfaces. For us, a quick press of the pedal had us getting around any traffic and congestion with ease. The EV6 GT also boasts a Drift mode, which optimizes the front-to-rear torque split and the electronic limited-slip rear differential (eLSD).
The EV6 GT boasts Kia's latest Electric-Global Modular Platform (E-GMP), which allows for a balanced weight distribution and precise handling. The suspension setup has been optimized to strike a good balance between sportiness and comfort, effectively ironing out bumps and providing a solid feel through corners. All this helps the EV6 GT drive with more agility and
Under the hood, the 2023 Kia EV6 GT is powered by a dual-motor setup that delivers an impressive total output of 576 hp and 545 lb-ft of torque in full GT mode. Hitting the acceleration via the new GT button on the steering wheel, allowed the EV6 GT to go from 0 to 60 mph in 3.2 seconds, offering a truly exciting driving experience. The instant torque delivery feature is fully utilized in the EV6 GT, providing rapid acceleration and seamless power delivery.
Range is one of the critical considerations for an electric vehicle, and here's where the EV6 stumbles a bit. With the change to the powertrain, the EV6 GT's 77.4-kWh battery offers an estimated range of only 206 miles, give or take. Considering the same battery pack is good for an EPA-rated 274 to 282 miles in the standard dual-motor EV6, it's something that needs to be considered. However, it's still good for both daily commutes and long-distance journeys largely due to its charging capability.
The 2023 Kia EV6 GT is equipped with an 800V ultra-fast charging architecture, allowing the battery to recharge from 10% to 90% in approximately 26 minutes on a DC fast-charge system, making it convenient for those on-the-go. The ability to utilize high-power charging networks reduces downtime, arguably makes up for the battery's capacity, and adds to the overall practicality of this high-performance electric vehicle.
In conclusion, the 2023 Kia EV6 GT impresses on multiple fronts, with its exceptional road handling, impressive specifications, and a host of other benefits. While there are minor drawbacks, such as the unchanged battery pack, limited rear headroom, and a subjectively firm suspension, they are overshadowed by the EV6 GT's many other positives.
Kia has certainly made a statement with the EV6 GT in providing consumers with an exciting, eco-conscious driving option. For those seeking a blend of exhilaration and sustainability, the 2023 Kia EV6 GT is a compelling choice at a starting price of $62,925.