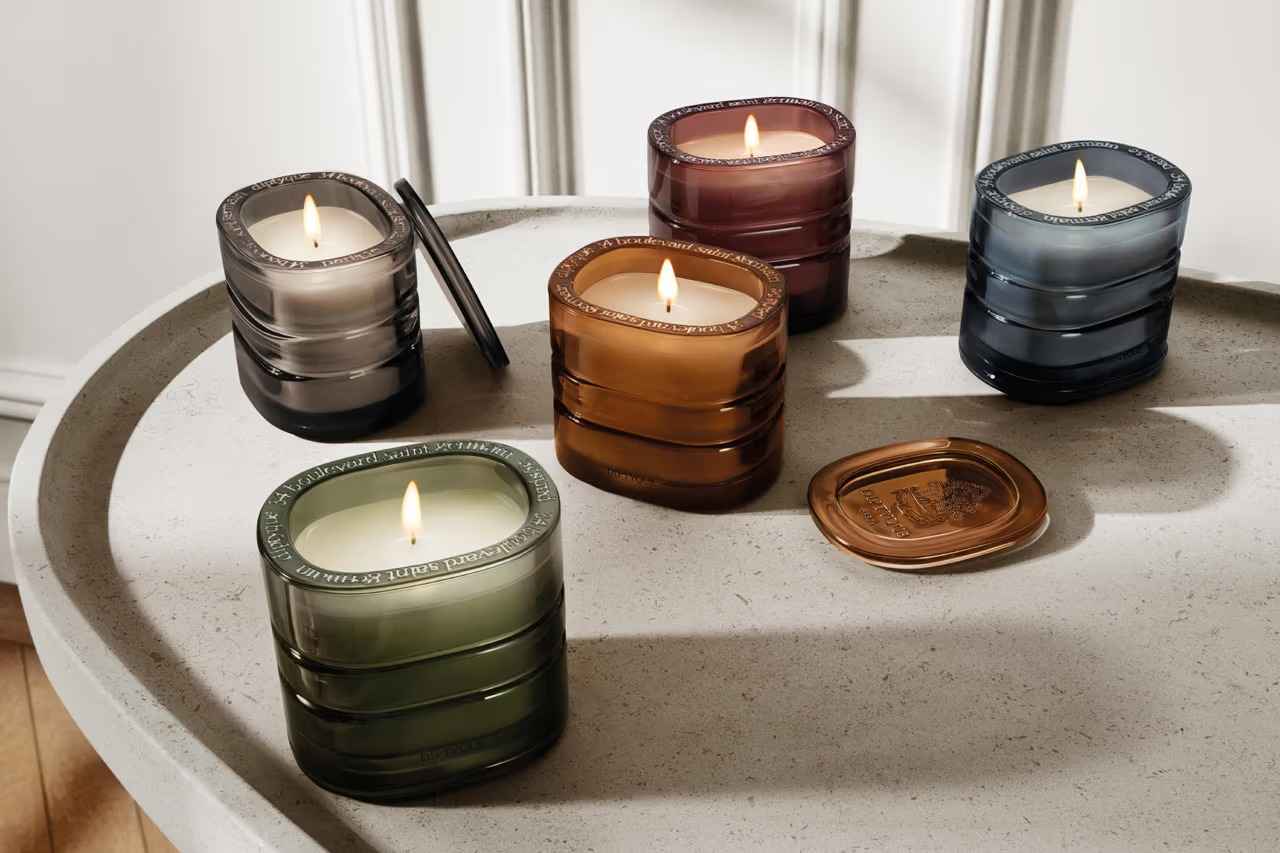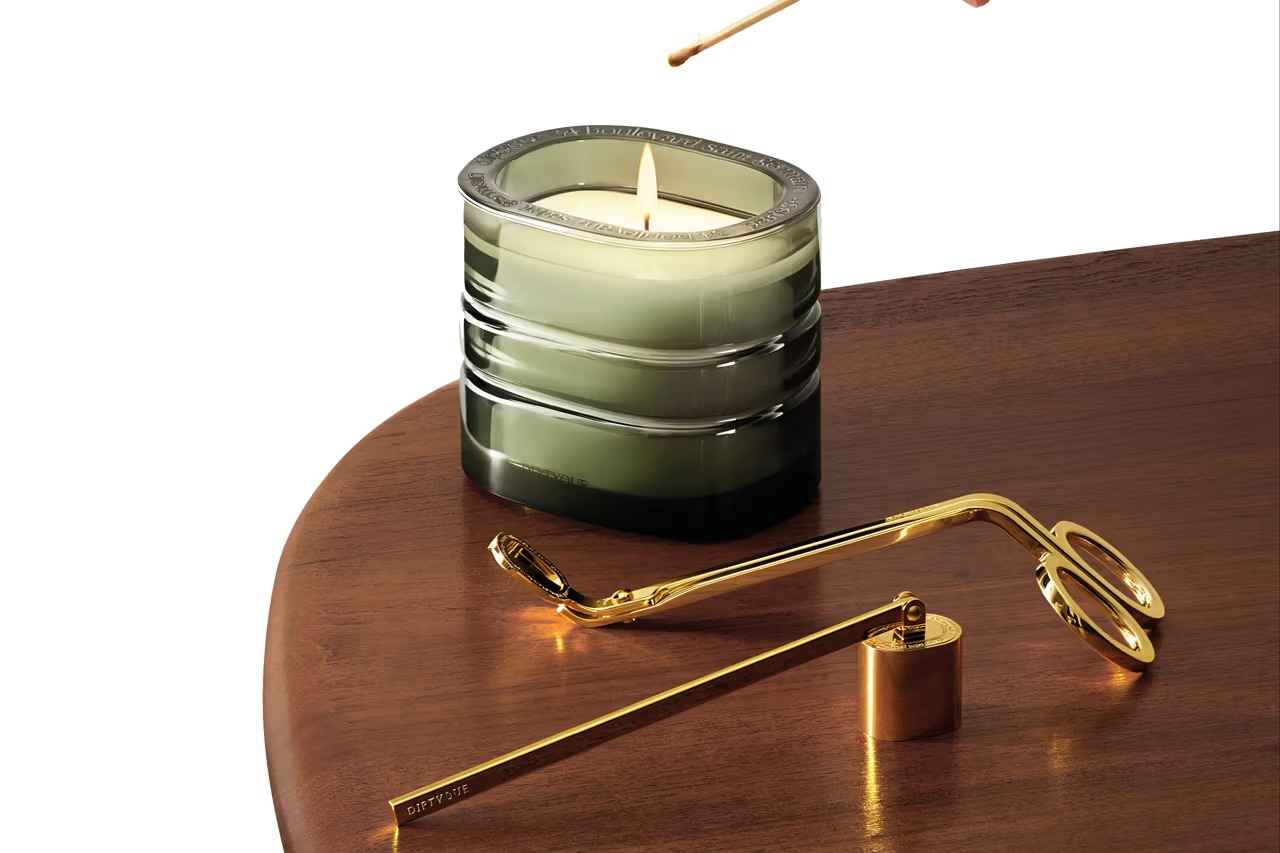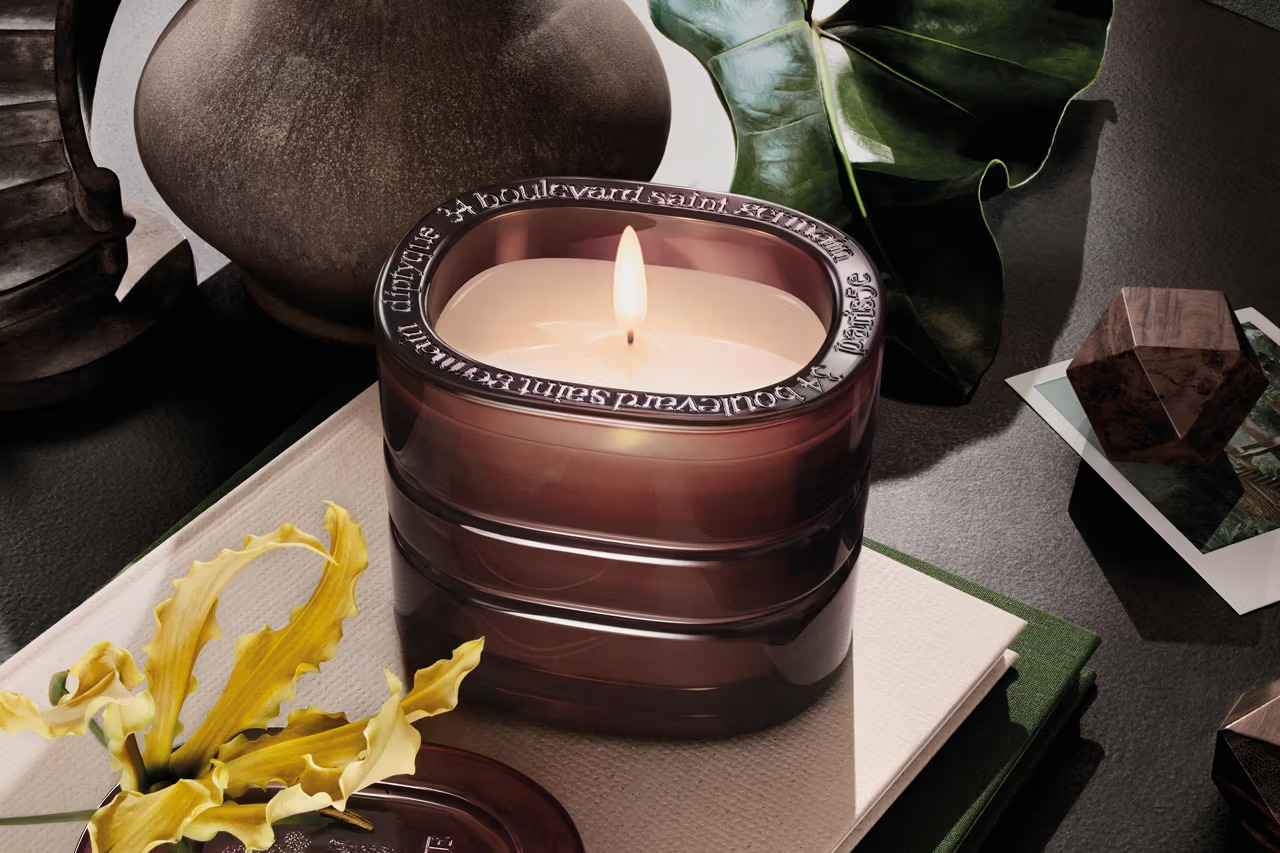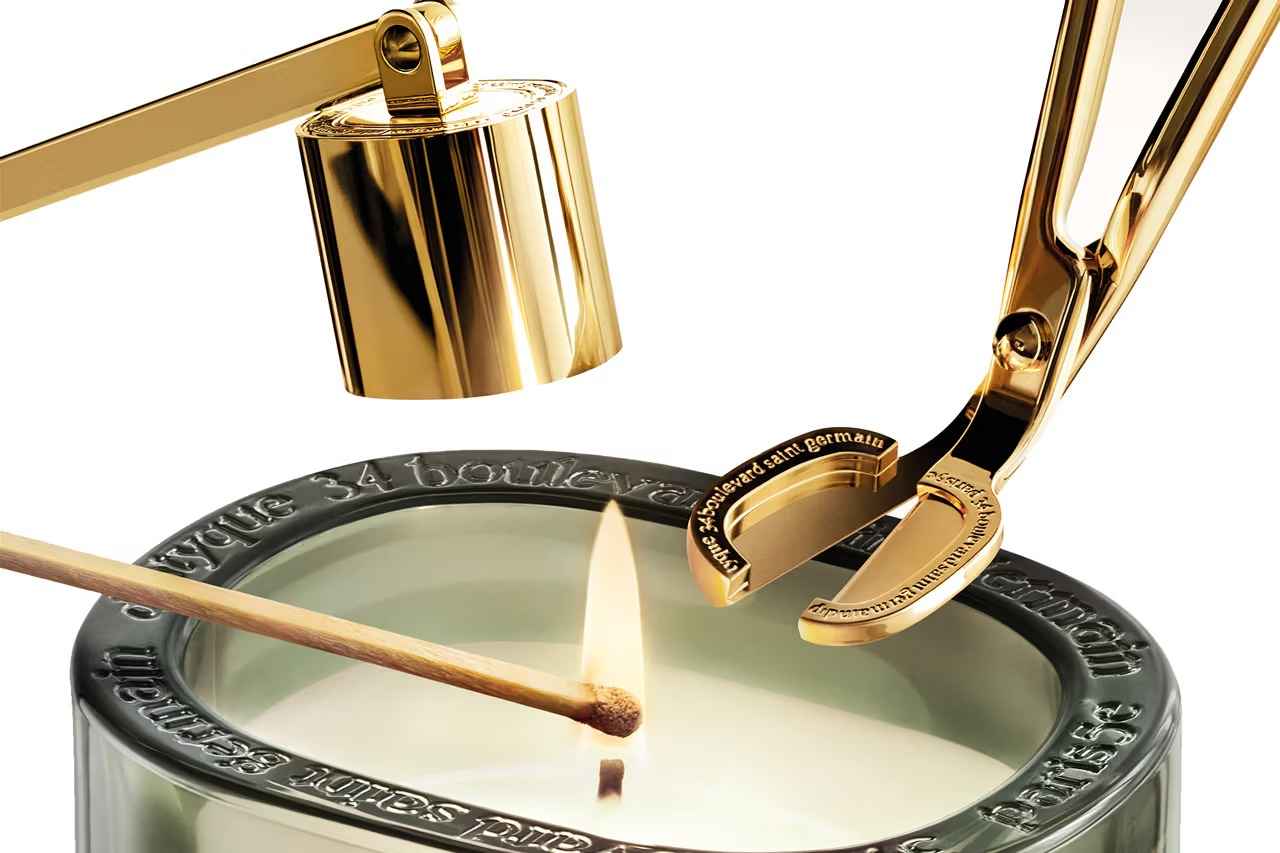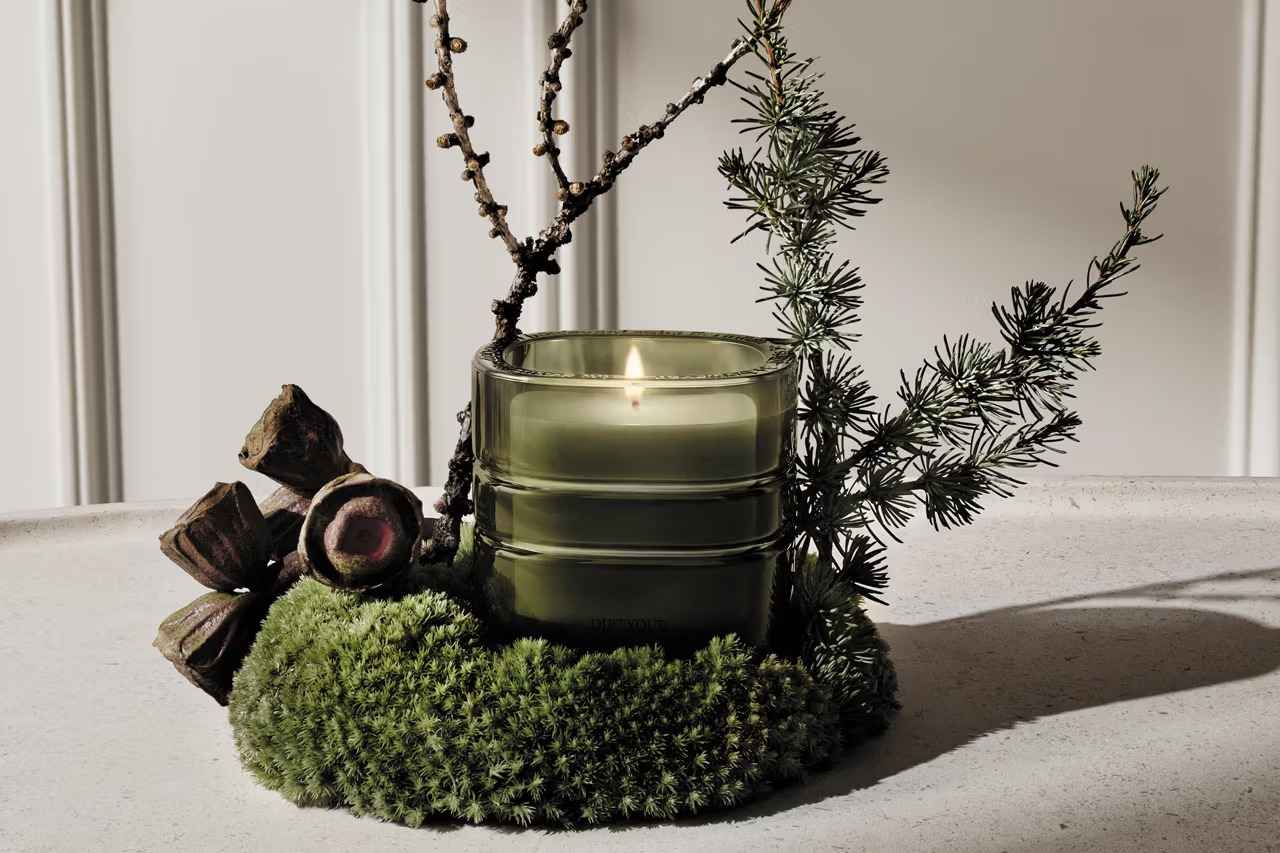 Diptyque just added five new scented candles to its catalog. The 'Les Mondes de Diptyque' collection features five new scents that, for the first time, are the brand's first refillable candles.
Each oval candle holder from 'Les Mondes de Diptyque' takes the form of a colored glass monolith designed by designer Cristina Celestino. The five diverse scents in the collection are expertly crafted by Olivia Giacobetti, Diptyque's long-established perfumer. They have a burning time of about 60 hours, with an optimal scent diffusion after around 20 minutes.
The Temple Des Mousses, or Moss Temple, takes its inspiration from a temple near Kyoto with a garden containing one hundred and twenty rare and delicate moss varieties. The candle comes in a moss green-hued glass holder and lid. The scent profile is made of moss absolute, cedar essence, and matcha accord.
The Nymphées Merveilles, or Nymphaeum of Wonders, candle is inspired by the Villa Borromeo Visconti near Milan, Italy, and its baroque garden lined with orange trees. The candle's scent profile comes from orange blossoms, jasmine, and irises.
The La Vallée du Temps, or Valley of Time, candle draws its scents from Jingdezhen, in the province of Jiangxi. The area is famous for being the birth of Chinese porcelain and its white tea. The scent profile comes from white tea accord, maté absolute, and jasmine absolute.
The Forêt Rêve, or Forest Dreams, candle is a tropical-based journey inspired by Las Pozas, where surrealist concrete sculptures sit in the middle of the lush Mexican jungle. The scent profile is a compelling blend of ylang-ylang essence, vanilla absolute, and jasmine absolute.
Finally, the Terres Blondes, or Golden Lands, candle channels the sun-kissed Mesa Verde in Colorado, a city of stone houses under overhanging cliffs and stretches of cereal crop fields. The scent profile is a heady mix of wheat bran absolute, red cedar essence, and burnt earth.
The Diptyque 'Les Mondes de Diptyque' candles retail for $285 each, while the refills go for $123. Also available are similarly-scented matches for $28, the Gold Wick Trimmer for $65, and the Gold Snuffer that retails for $50. The entire 'Les Mondes de Diptyque' collection is available now from the Diptyque website.