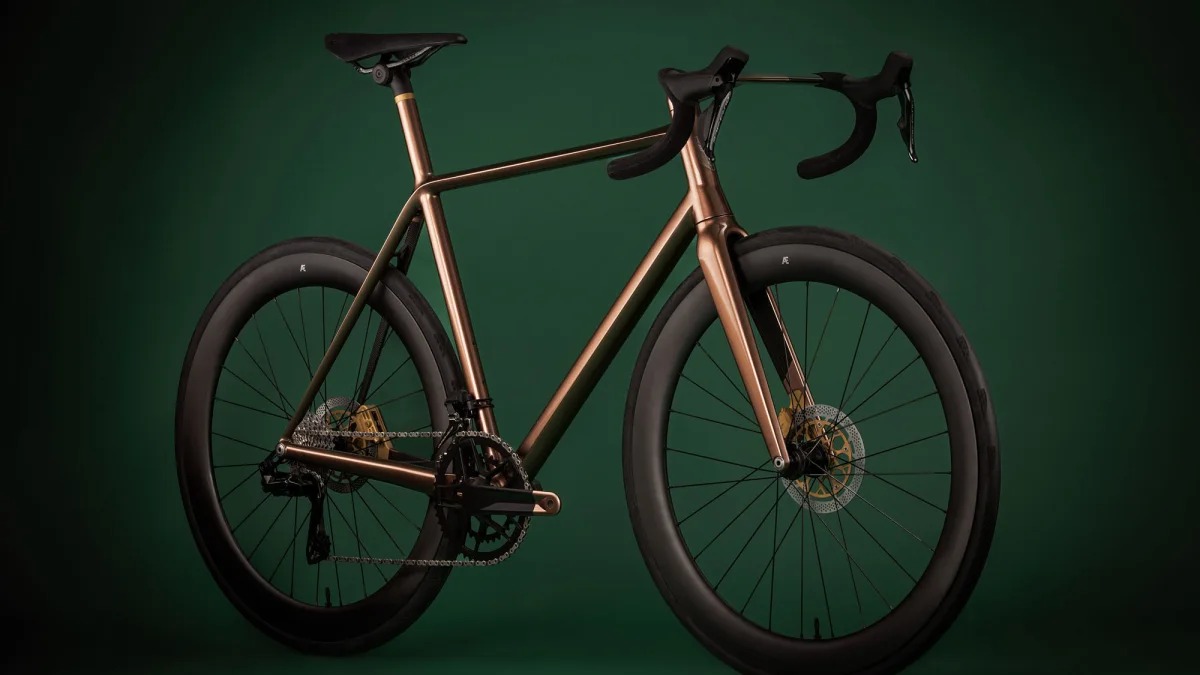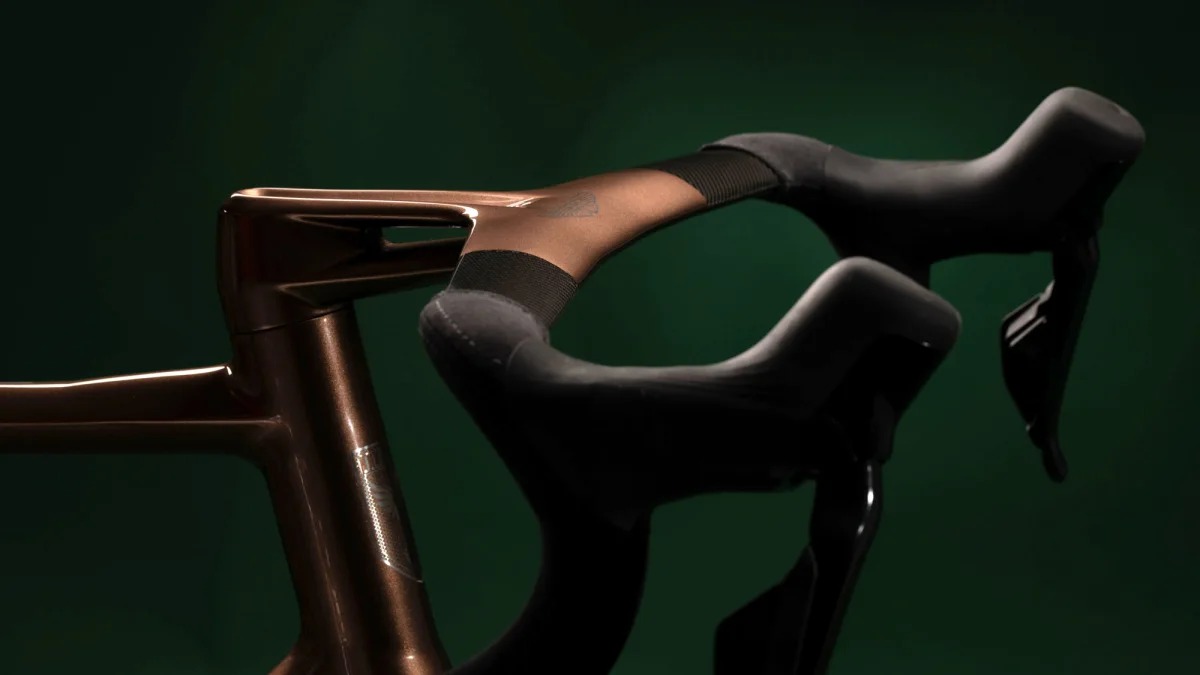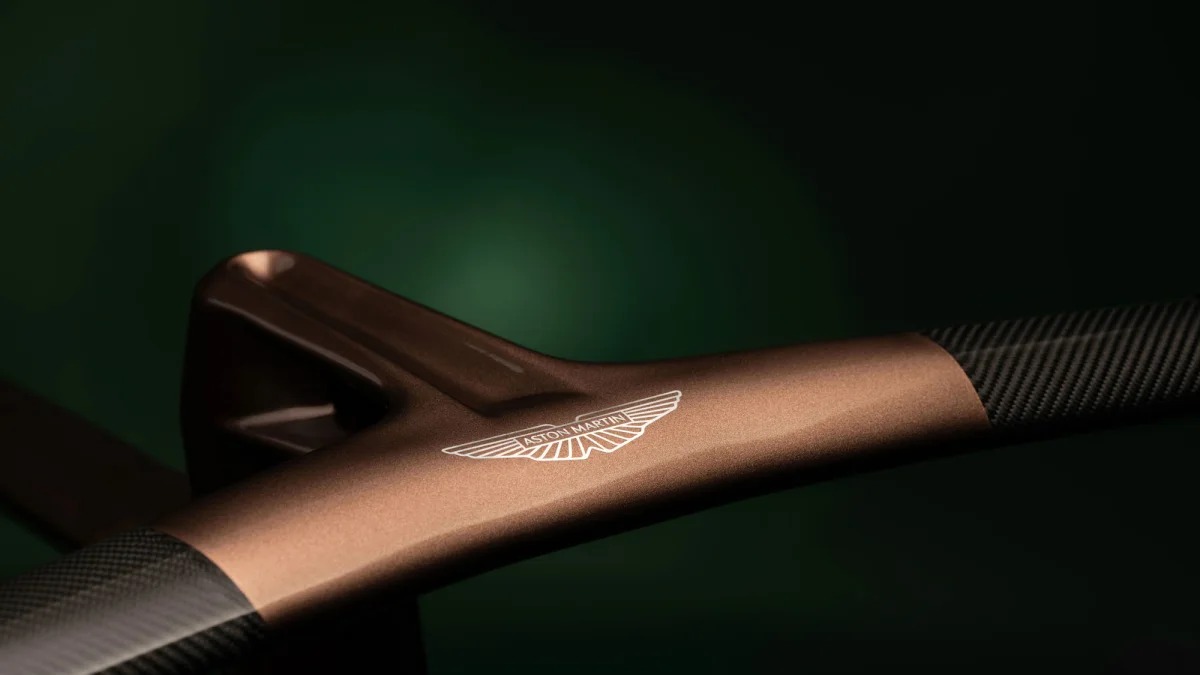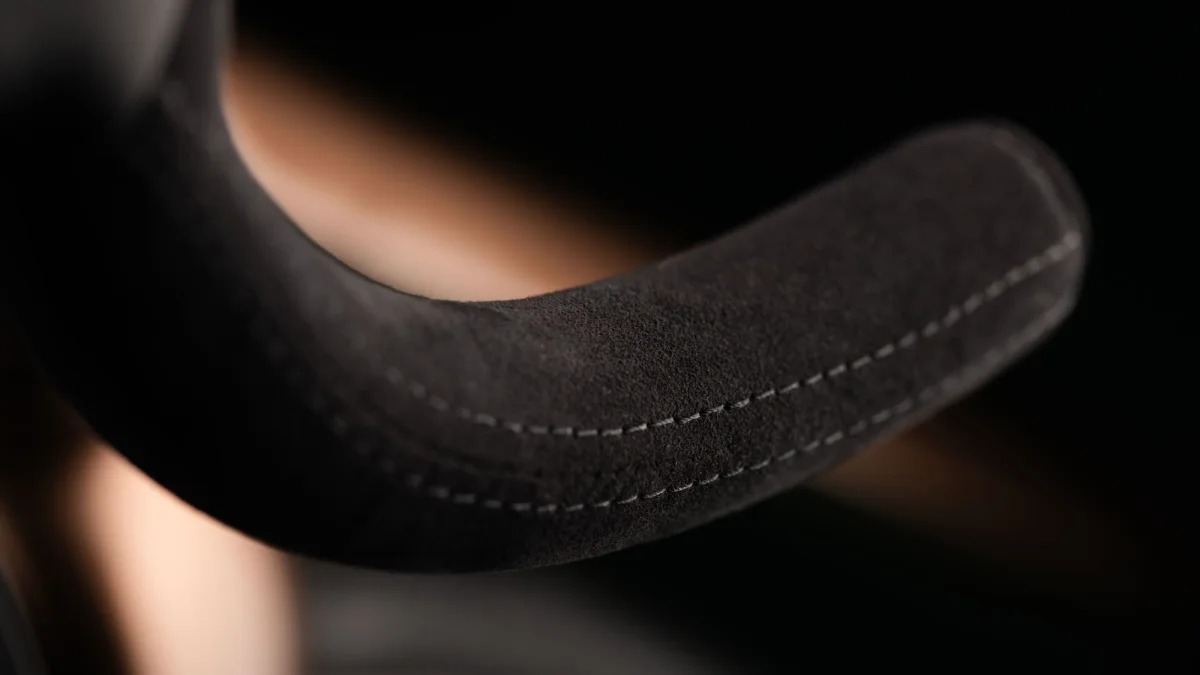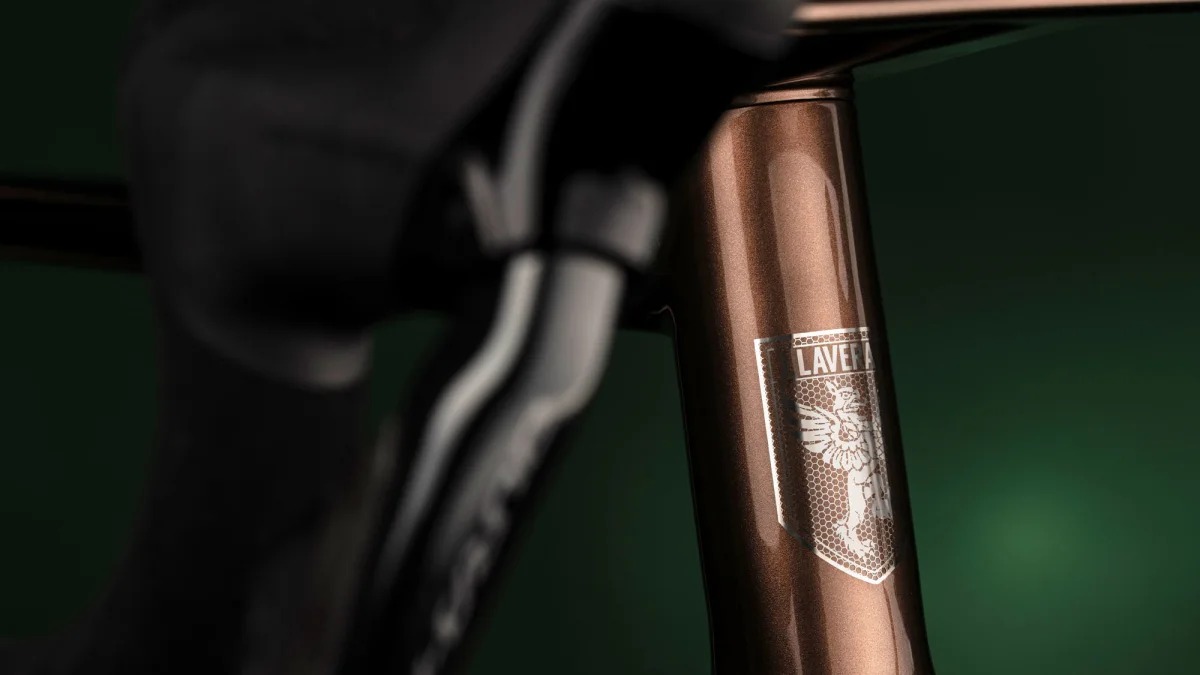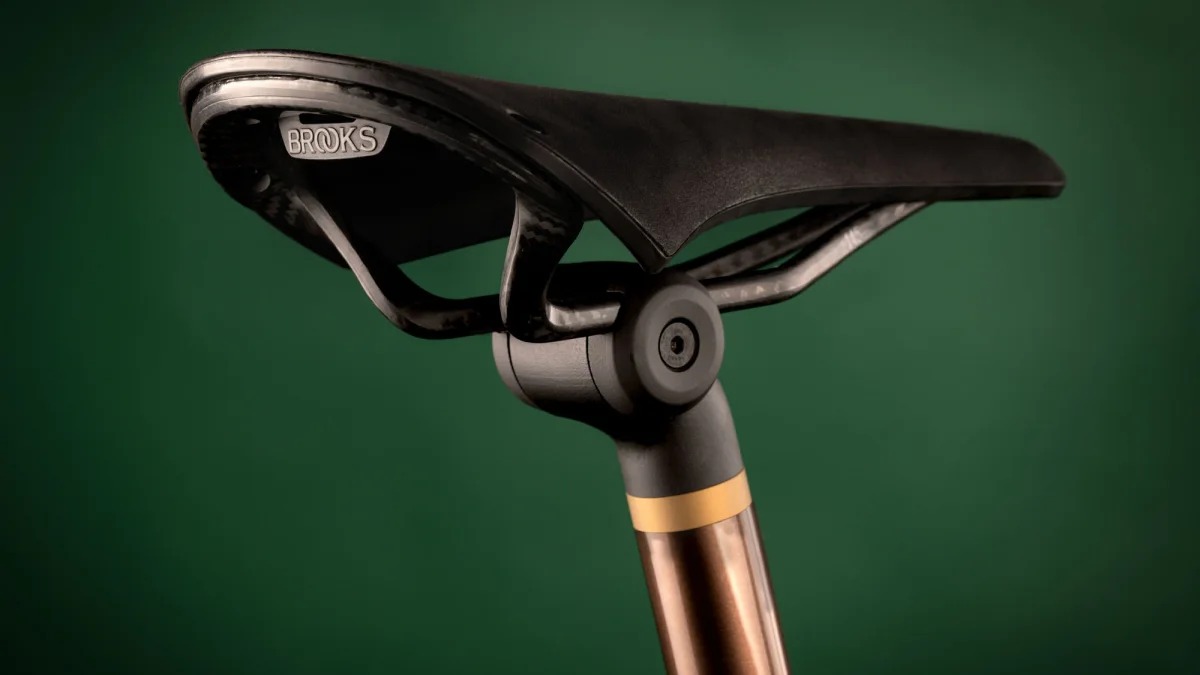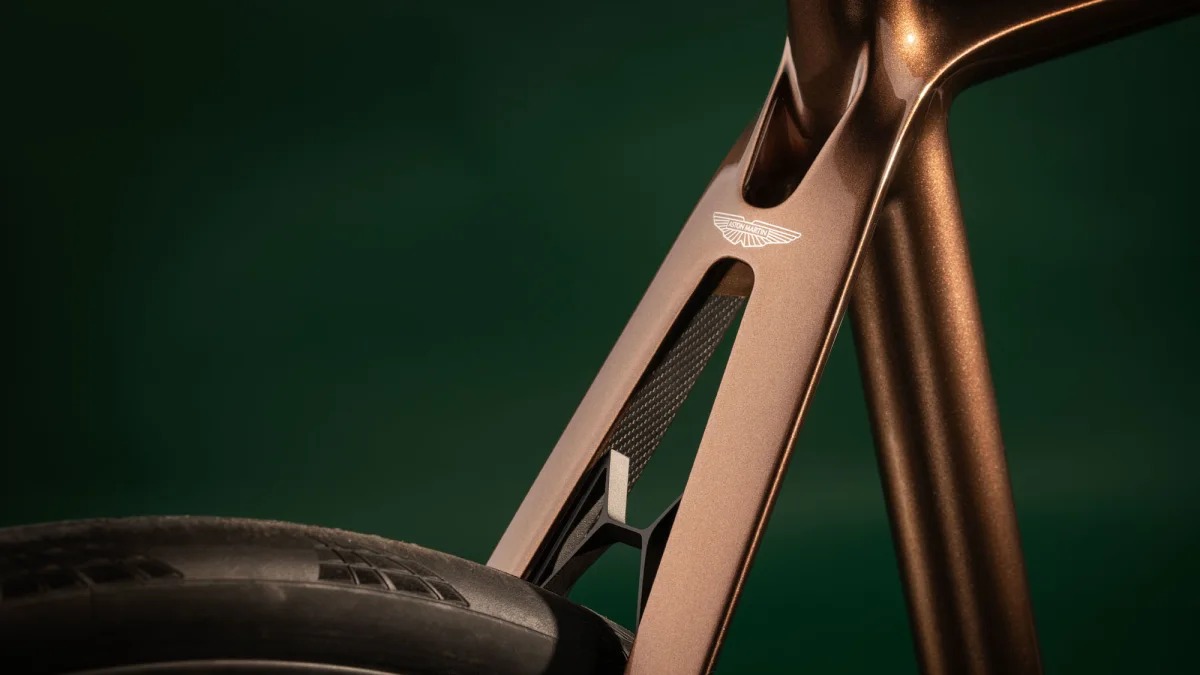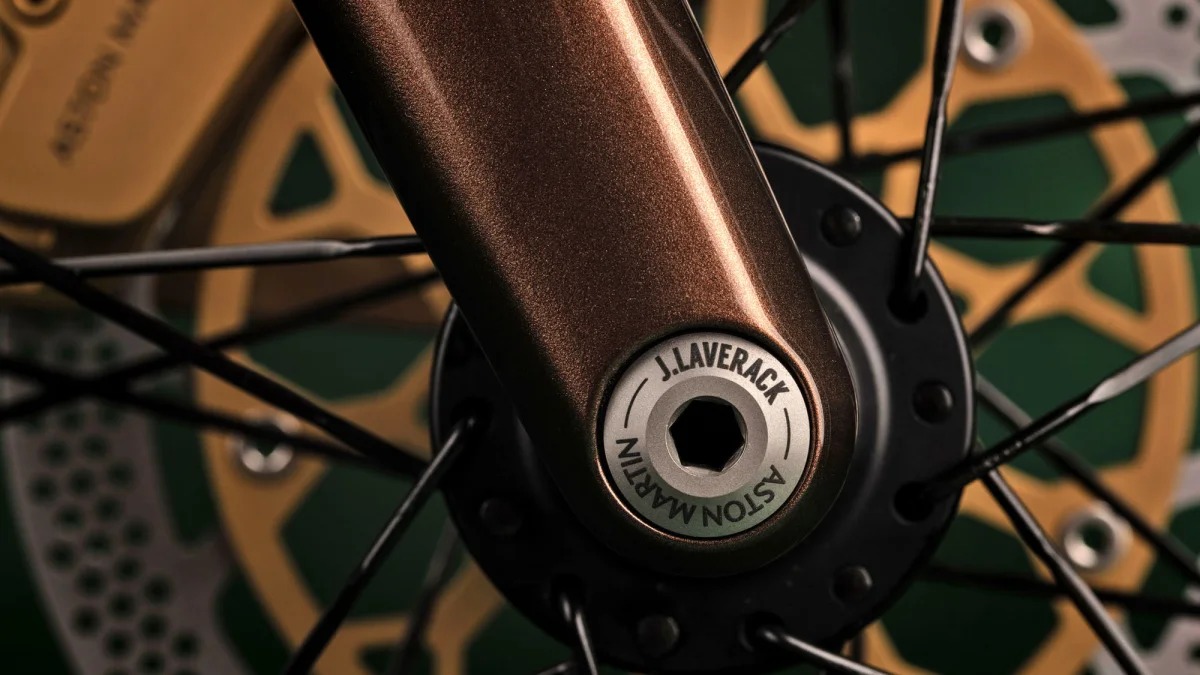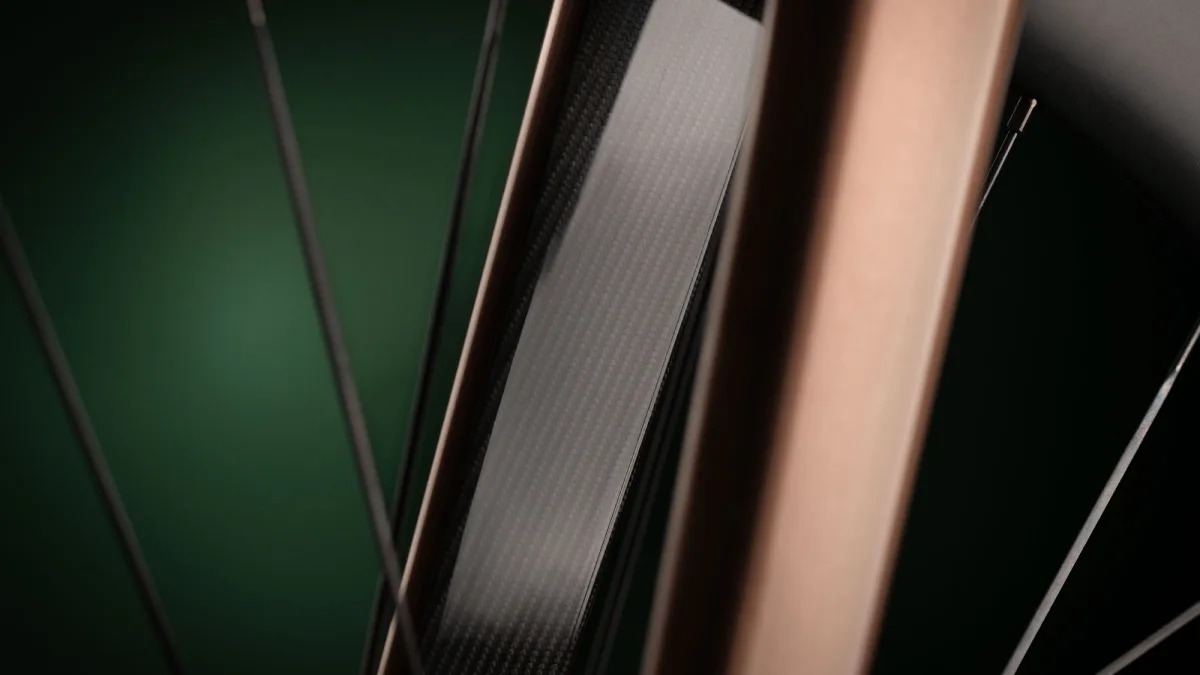 Aston Martin and J.Laverack, the British bike manufacturer, revealed their collaborative innovation in the form of the ultimate pinnacle of cycling perfection, the J.Laverack Aston Martin .1R. This groundbreaking road bicycle is not just a combination of titanium and carbon fiber; it's a symphony of craftsmanship and technological innovation. With its seamless integration, bespoke configurations, and striking aesthetics, the .1R heralds a new era of personalized luxury cycling the Aston Martin way.
The J.Laverack Aston Martin .1R features a meticulously crafted frame made of 3D-printed aerospace grade 6AI/4V titanium lugs and carbon fiber tubes. Its frame design, absent of any exposed cables or hoses, and no visible bolts, screws, or attachments at the headset, seat clamp, calipers, or bottle cage, reflects the pinnacle of integration, with the visible herringbone weave of the carbon fiber, as seen on the Aston Martin Valkyrie, serving as a testament to Aston Martin's standards.
Beyond the hand-built frame, the .1R's innovative features extend to its wheel design. It boasts a 55-millimeter carbon tubeless profile with 28 spokes and specialized aerospace aluminum hubs, paired with the world's first integrated brake calipers. The integration of various 12-speed groupsets from reputable brands like Shimano, Campagnolo, and Sram Red offers riders a choice tailored to their preferences and riding style.
Customization is king, and Aston Martin's emphasis on personalization shines through the .1R, allowing owners to customize the bicycle with the same color palettes and trim options available on Aston Martin's luxury cars, including hand-stitched leather and Alcantara options. Almost all the elements of the bike are designed and manufactured from scratch to the exact measurements of the rider.
Its availability for customization through Aston Martin's online configurator further solidifies its status as the epitome of bespoke cycling, allowing every detail to be tailored to the owner's unique preferences.
The intricate details, such as the pierced stem reminiscent of the Aston Martin DB12, demonstrate the fusion of classic design elements with contemporary engineering. Enthusiasts and cycling aficionados were able to witness the debut of the J.Laverack Aston Martin .1R at the Rouleur Live event in London last November 2nd.
For more information and to configure your own J.Laverack Aston Martin .1R, please visit the Aston Martin J. Laverick website.