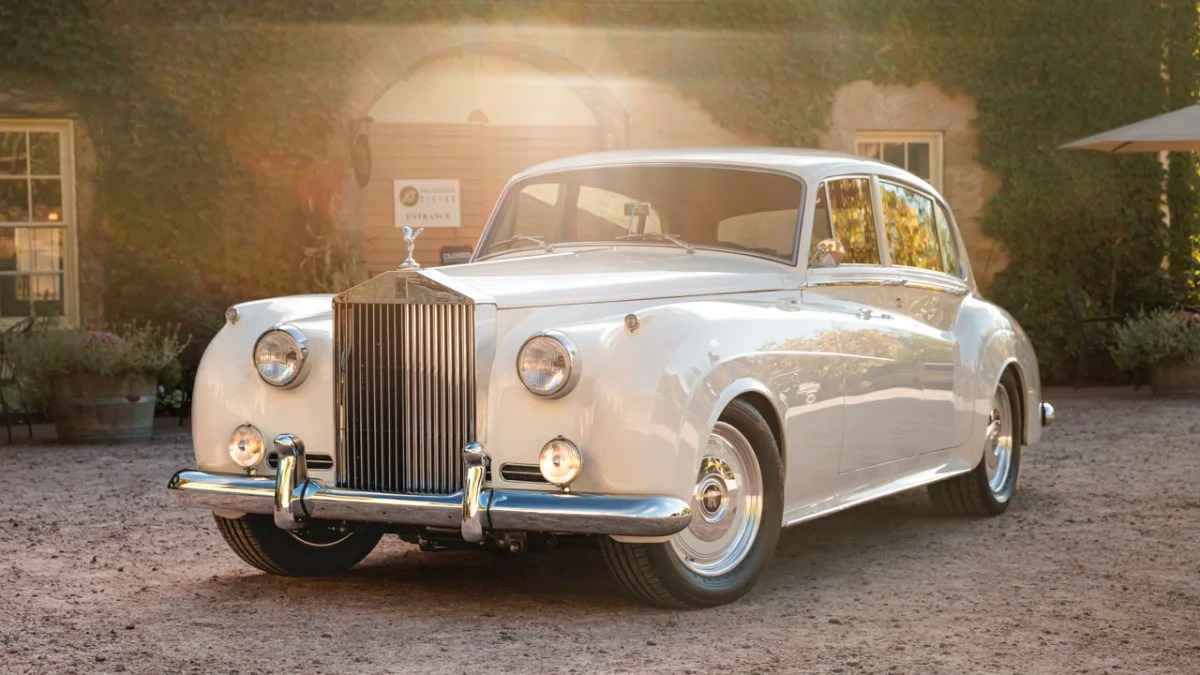 Ringbrothers 'Paramount' 1961 Rolls-Royce Silver Cloud II Steals the Show at SEMA
When it comes to bespoke automotive creations, the acclaimed Ringbrothers have long been at the forefront of innovation and artistry. This year, at the prestigious SEMA show in Las Vegas, they unveiled their latest masterpiece, the 'Paramount' 1961 Rolls-Royce Silver Cloud II.
Surrounded by its renowned lineup, including the Tusk, a Hellephant-powered 1969 Dodge Charger, and the striking 1965 Ford Mustang named Uncaged, the Paramount was the star of the show that set it apart from the crowd.
Respecting the rich heritage of the Rolls-Royce Silver Cloud II, the Ringbrothers made a conscious decision to preserve its classic lines, with only a discreet Ringbrothers badge on the trunk hinting at the craftsmanship that went into the car. Other bodywork details include the integration of 18-inch EVOD Industries wheels wrapped in Falken rubber, BASF Glasurit's White as Fluff paint, gyroscopic center caps, and 15-inch Baer Pro rotors with six-piston calipers.
Step inside the Paramount, and you'll have a luxurious interior that pays homage to the kind of opulence synonymous with the Rolls-Royce brand. The Ringbrothers worked with Sean Smith Designs on the cabin. It features a headliner decked with 1,000 hand-sewn LEDs, an oversized steering wheel with intricate knurled spokes, blood-red leather upholstery on the seats and picnic tables, integrated carbon fiber instrument panels, and door cards behind the authentic veneers, a leather-and-carpet-lined trunk, and a unique custom rear armrest, cleverly concealing two miniature bottles of Don Julio tequila.
Beneath the elegant exterior, the Paramount's original 6.2-liter V8 engine has been swapped for a supercharged 6.2-liter V8 sourced from a Corvette, generating an impressive 640 hp and 635 lb-ft of torque, and channeled through a Tru-Street ten-speed automatic transmission. It's supported by a Ford 9-inch rear end from Strange Engineering, custom two-piece control arms, Fox RS SV 6-inch coilovers, and a Roadster Shop RideLine Stage 3 chassis.
Enthusiasts and automotive aficionados can witness the stunning 1961 Rolls-Royce Silver Cloud II 'Paramount' firsthand at the BASF Glasurit booth at SEMA in Las Vegas.