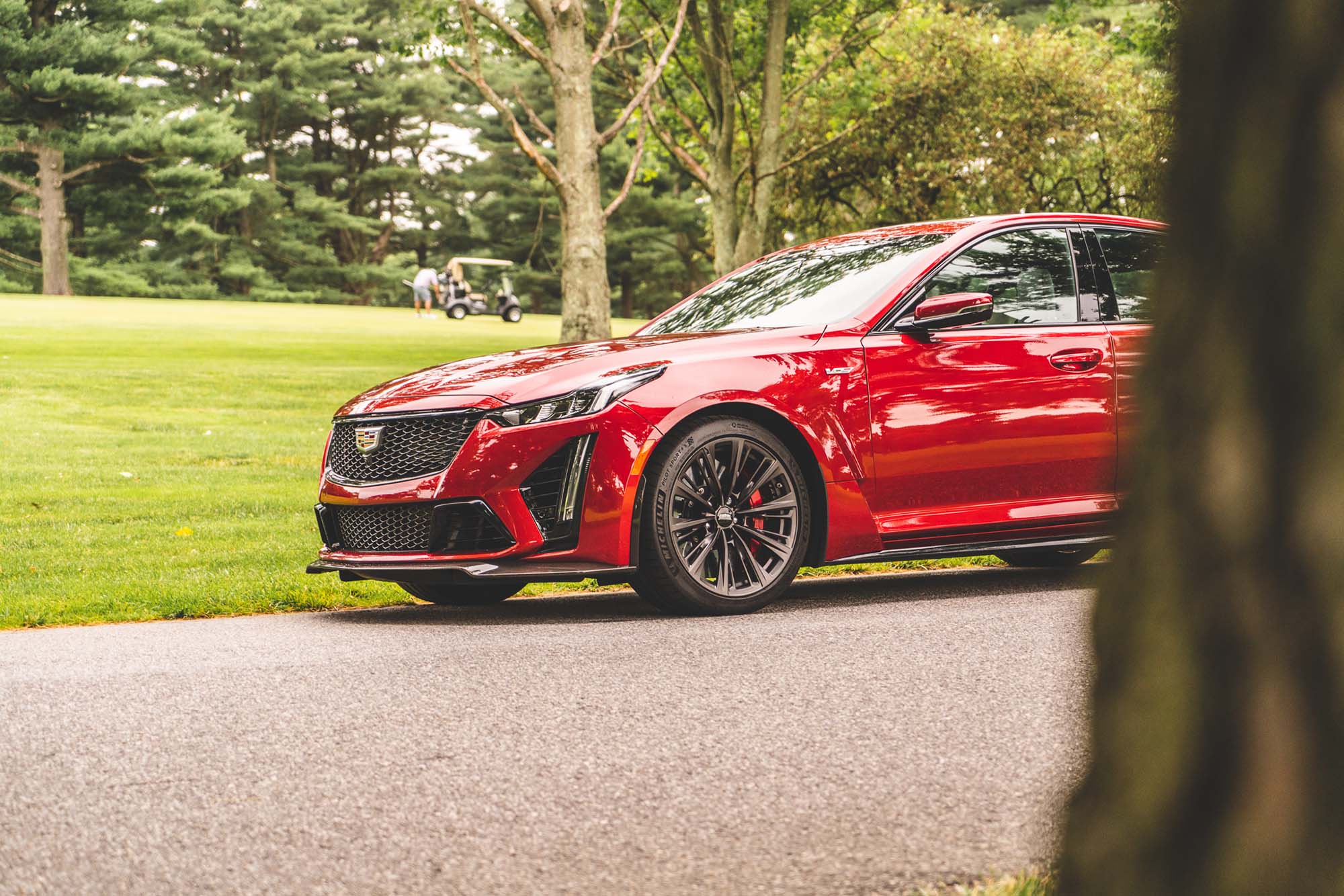 Photos and words by Atif Kazmi for Por Homme
I'll say the honest truth now so you can digest while you read the rest – the 2022 Cadillac CT5-V Blackwing eats other cars for breakfast, lunch and dinner and there's nothing even the German competition can do about it. It's the fastest and most powerful vehicle in Cadillac history and that's no surprising considering an enhanced version of the C7 Corvette Z06's hand-built supercharged 6.2-liter LT4 engine is under the hood. Of course, all of this is being said from experience as we recently got behind the wheel of this performance sedan. 
Performance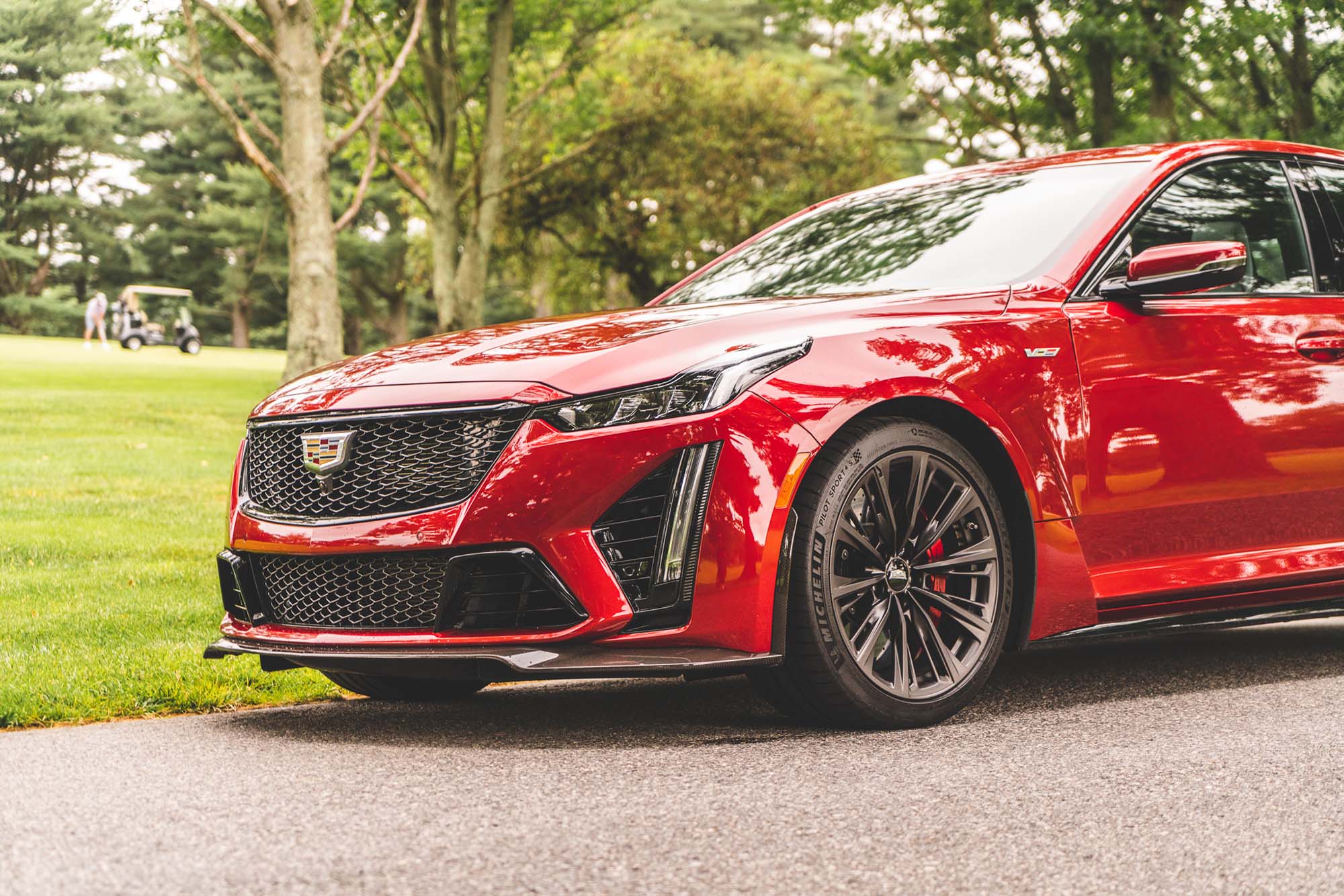 It churns out 668 HP and 659 lb-ft of torque with a top speed of 200mph and max lateral acceleration of 1.01g. You can mate that to a 10-speed automatic transmission but a 6-speed manual comes standard and we're glad it does. Its manual shifting version can go from 0 to 60 mph in 3.6 seconds, while the automatic counterpart does so in 3.4 seconds. Drivers get more control with advanced suspension refinements.
The CT5-V Blackwing's underpinnings are leveled up with a track-tailored chassis alongside Magnetic Ride Control 4.0 and improved electronic limited-slip rear differential, creating a balance between the comforts of daily driving and high-performance capability for tracks. It has an available lightweight carbon-ceramic brake option on top of having the largest factory-installed brakes in the brand's history. 
Exterior Design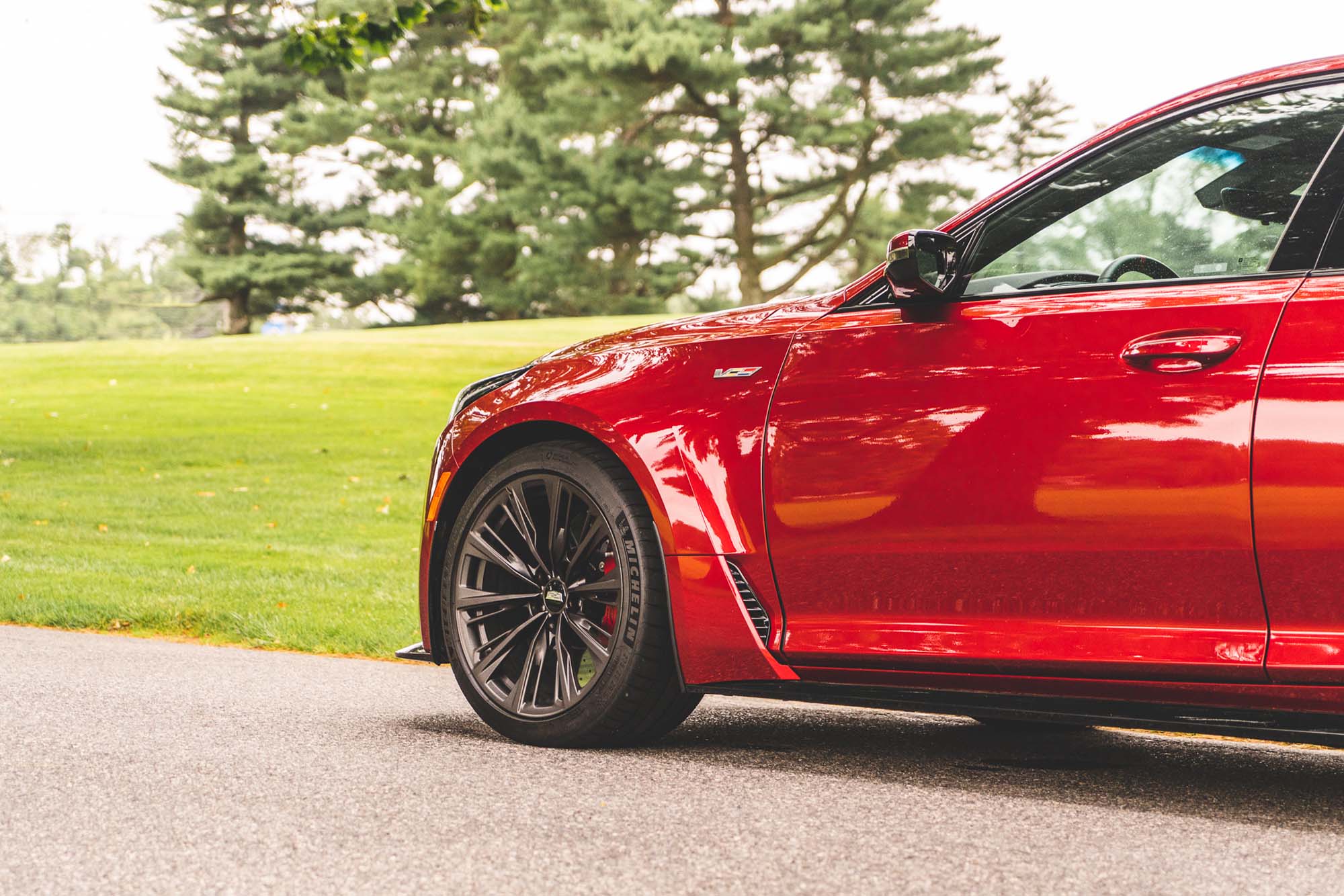 Without even a hum, the CT5-V Blackwing bites. Exterior detailing gives it a substantially more aggressive and confident stance when compared to the standard CT5. Heck, you'd argue if they're the same car given the sort of splash the Blackwing is capable of making. While the CT5's plush, refined details make for an elegant entrance, the $9K worth of carbon fiber alone should tell you this isn't your daddy's Caddy. Much of the Blackwing's design is centered around airflow and the mesh grille brings in a lot more of it. The mesh pattern purposefully features secondary reeds that influence backdraft angles, directing airflow to the main radiators, cooler and airflow ducts. The larger secondary grilles help funnel airflow to the auxiliary charge coolers and to the brake-cooling ducts. That front splitter reduces lift while the rear spoiler helps maintain rear-wheel traction at higher speeds. Given there's no AWD onboard here, the CT5-V Blackwing is a wild child and can use all the help it can get. Simply put, if V Mode is on, so is the fun. 
Interior Design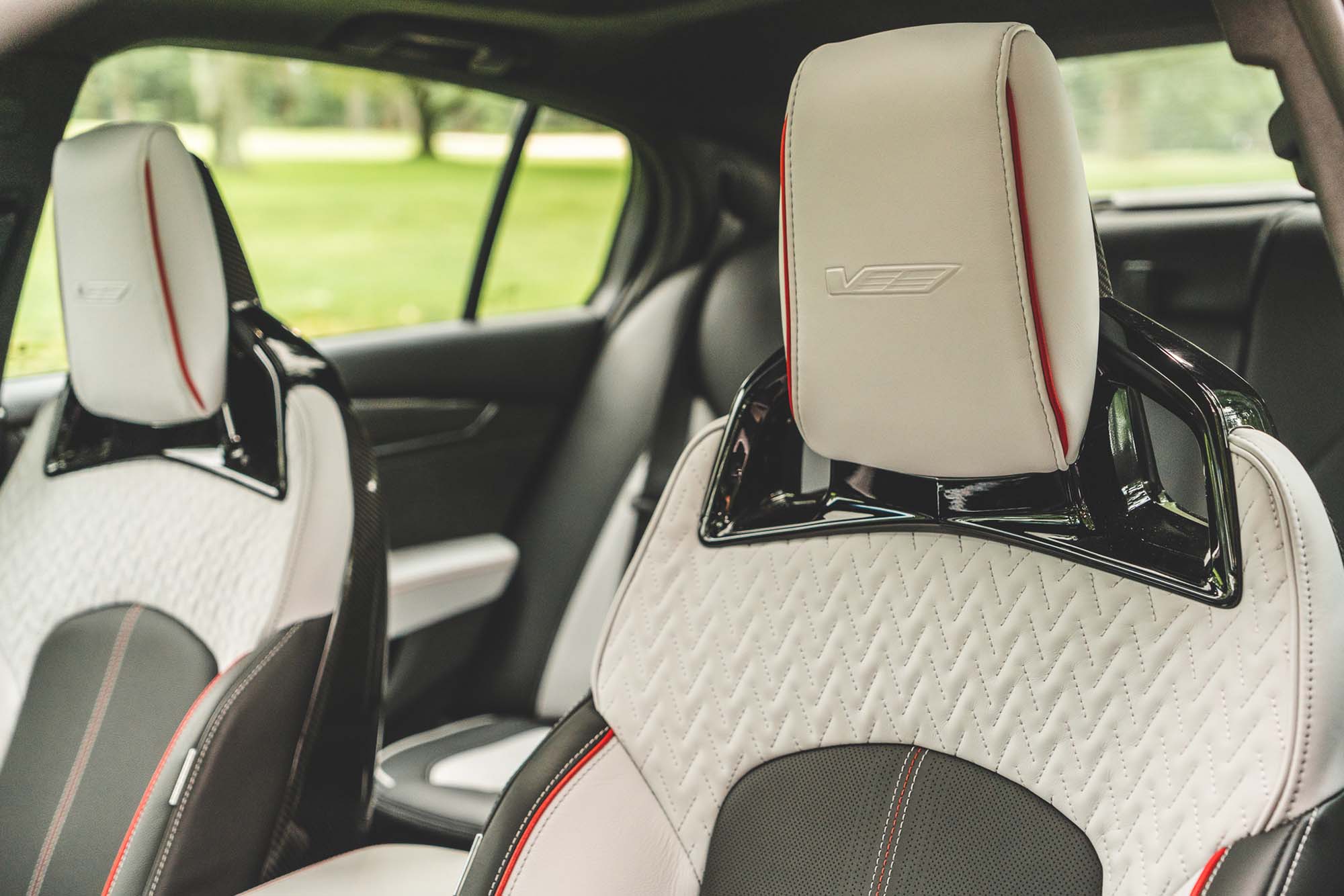 CT5-V Blackwing sports a unique interior with racing seats accented with carbon fiber, a 10-inch-diagonal color touch screen, and an AKG premium audio system with 16 speakers. Don't expect seat massagers or a plush cabin. This thing's raw and we wouldn't want it any other way. With that said, the car does get Apple CarPlay, Android Auto, and wireless charging. Tech-enabled safety features haven't been overlooked either with the standard package including Forward Collision Alert, Automatic Emergency Braking, Front Pedestrian Braking, Rear Park Assist, and Safety Alert Seat. 
Pricing & Availability
The 2022 Cadillac CT5-V Blackwing starts at $84,990. In our time with the CT5-V Blackwing, it was an absolute joy to drive. A constant ear-to-ear smile is more expensive than ever before and we're surprised at just how accessible it is. Starting at just $84,990, the one in our hands was pretty much fully loaded and came in right under $110K. We're not sure what else can deliver this much enjoyment at the $100,000 mark today.
See more of it in the gallery and visit your local Cadillac showroom to inquire about availability.