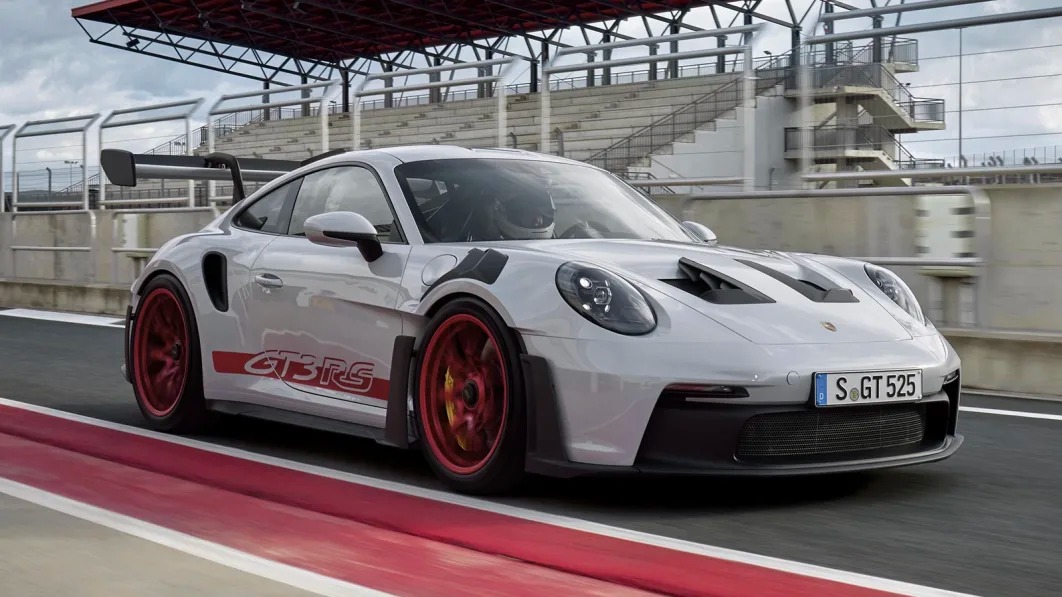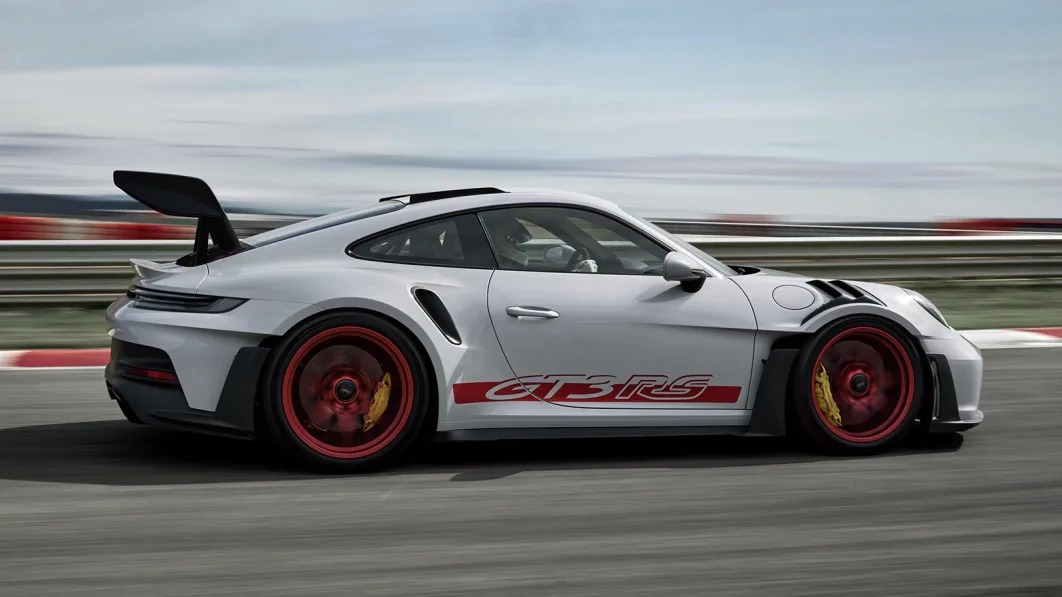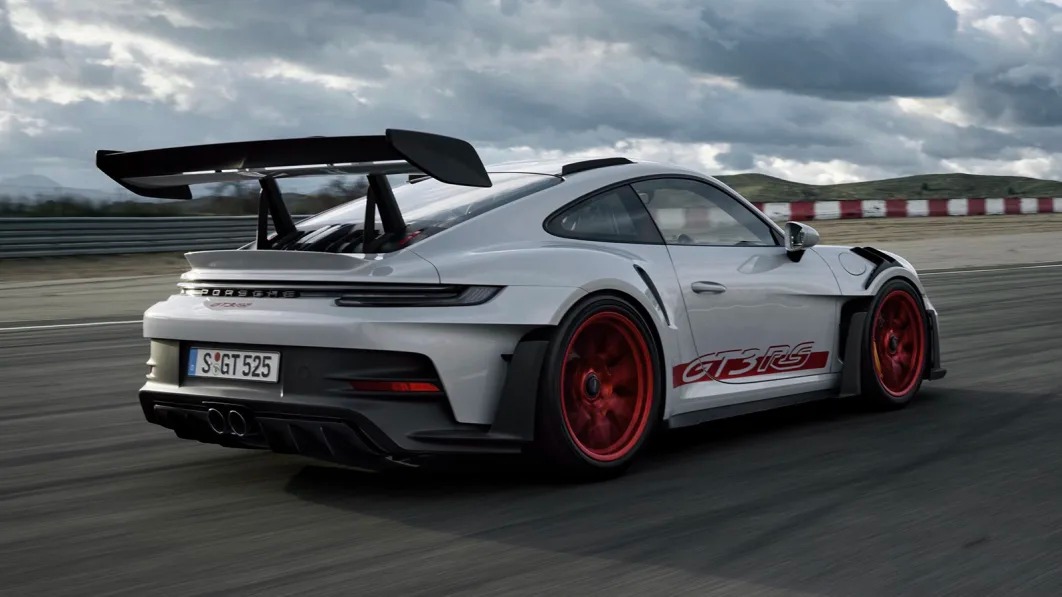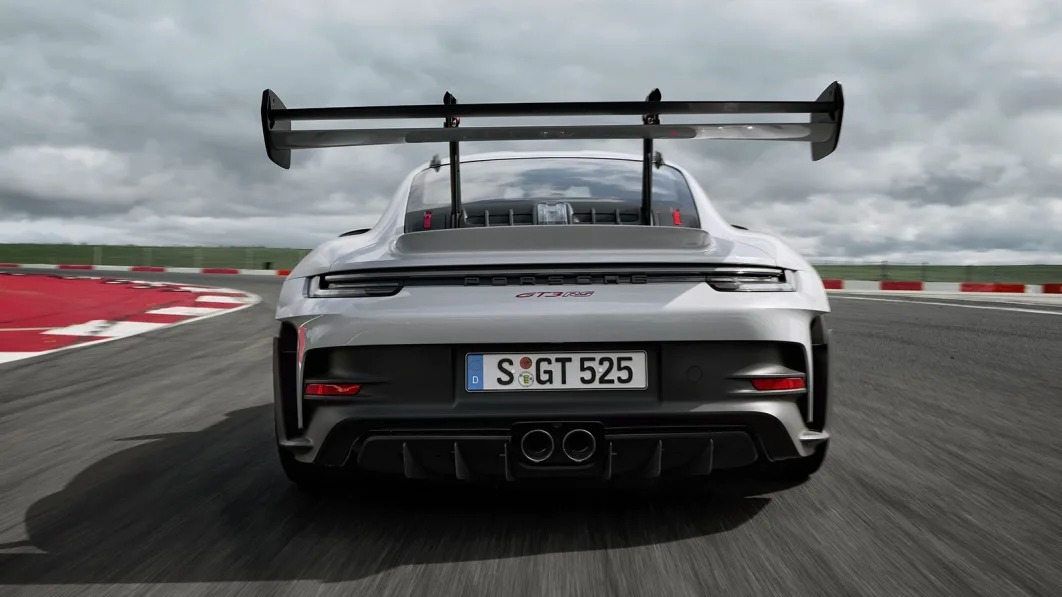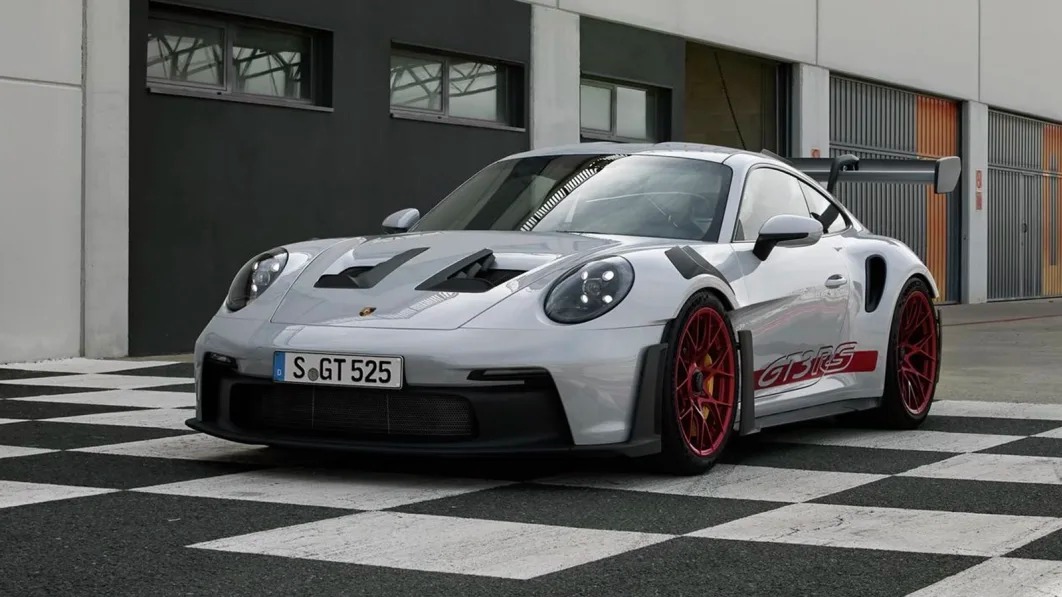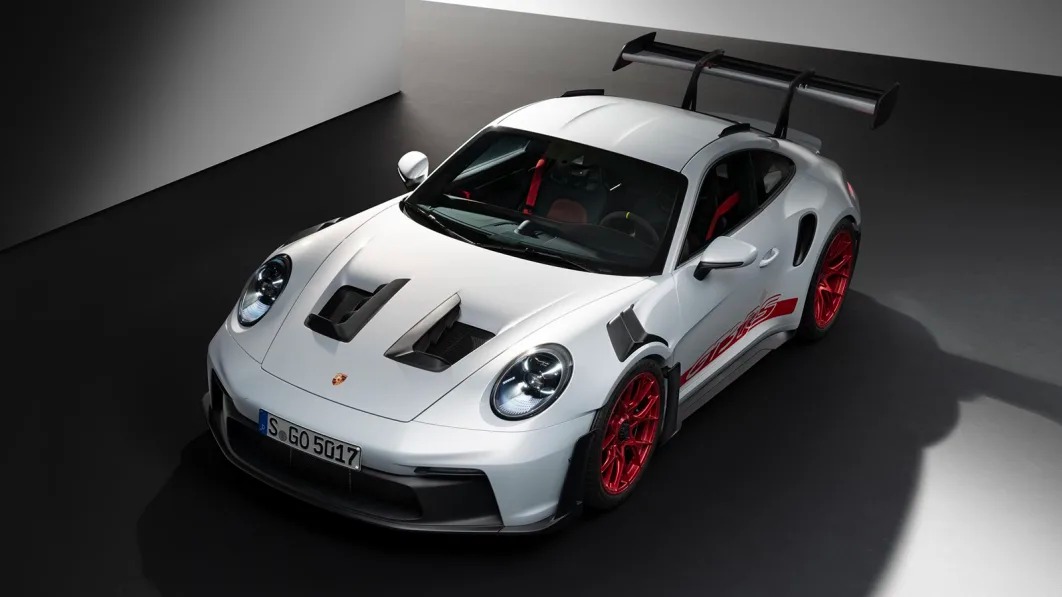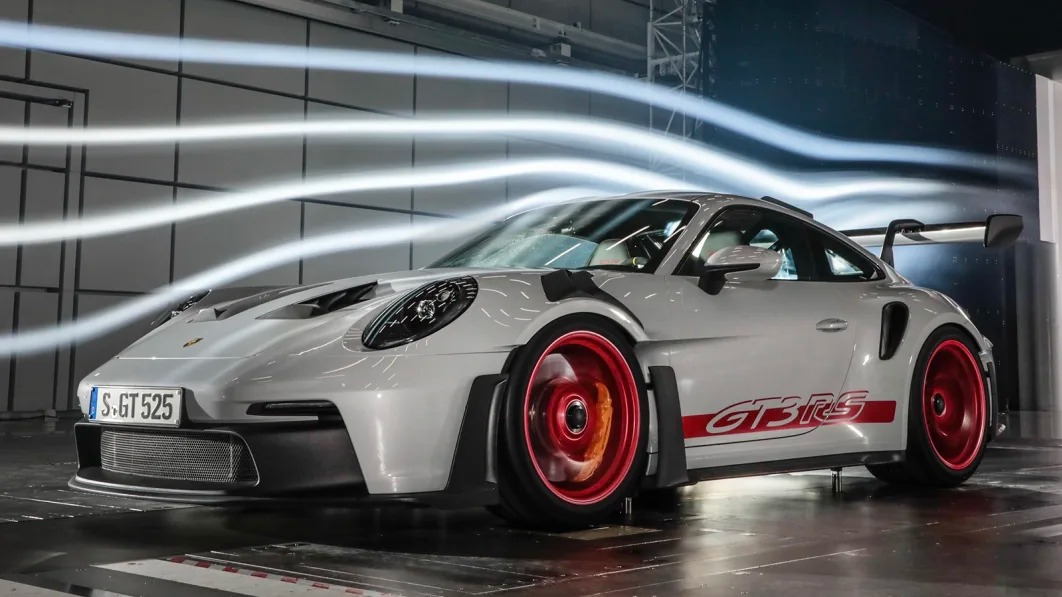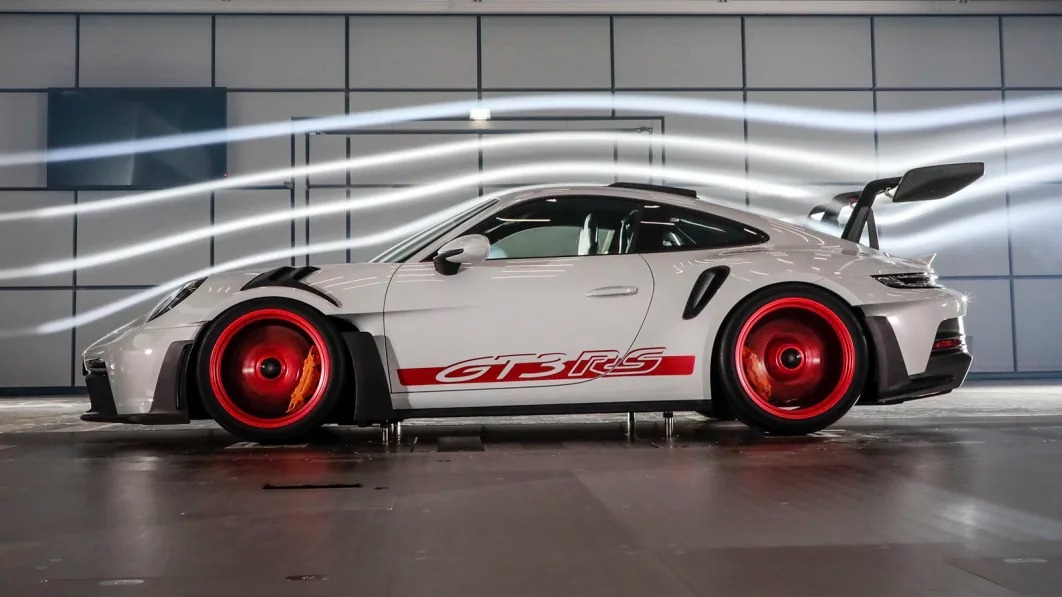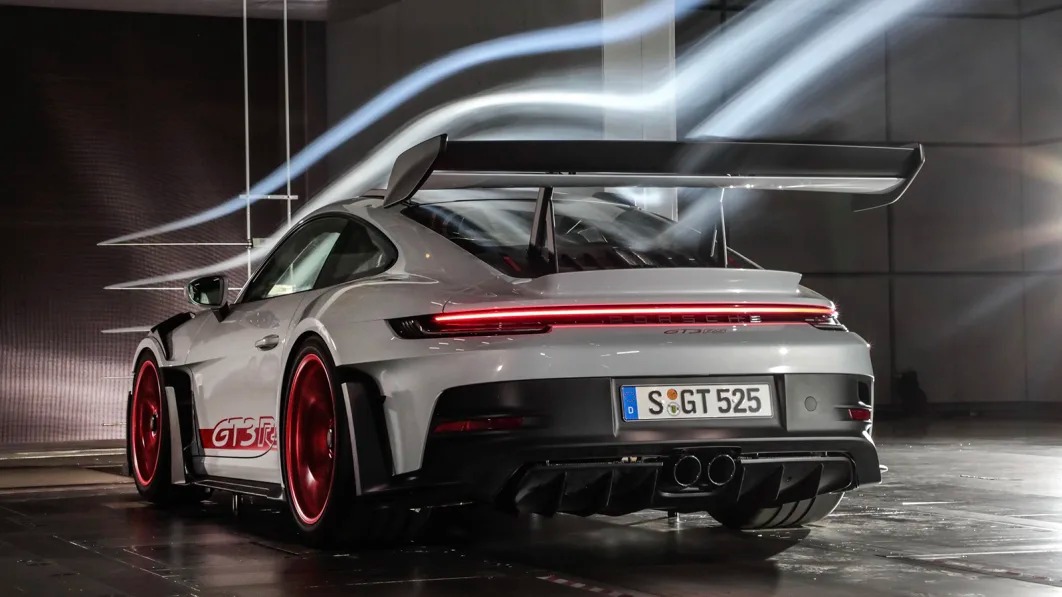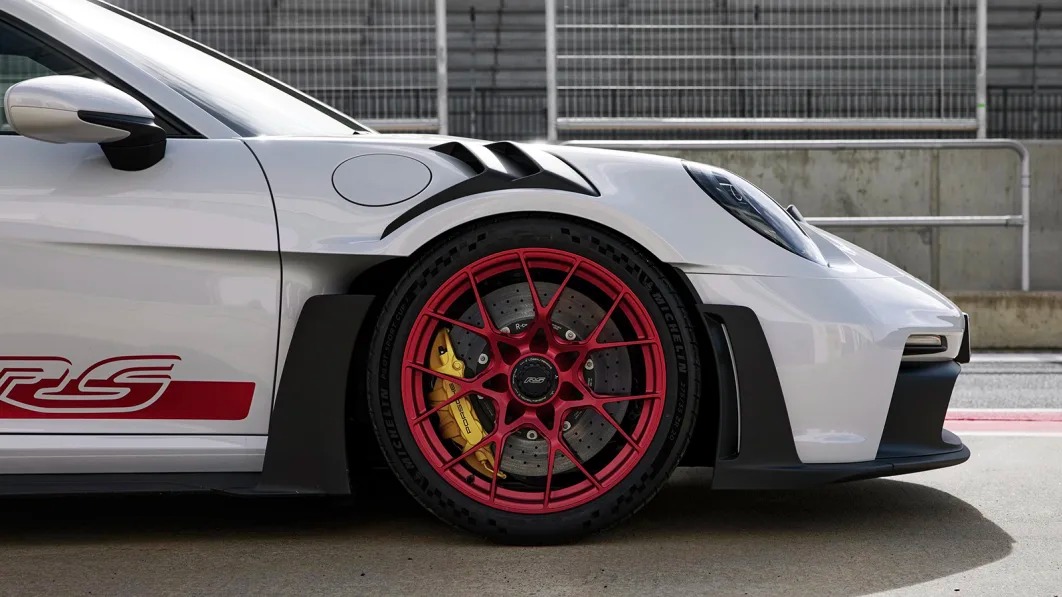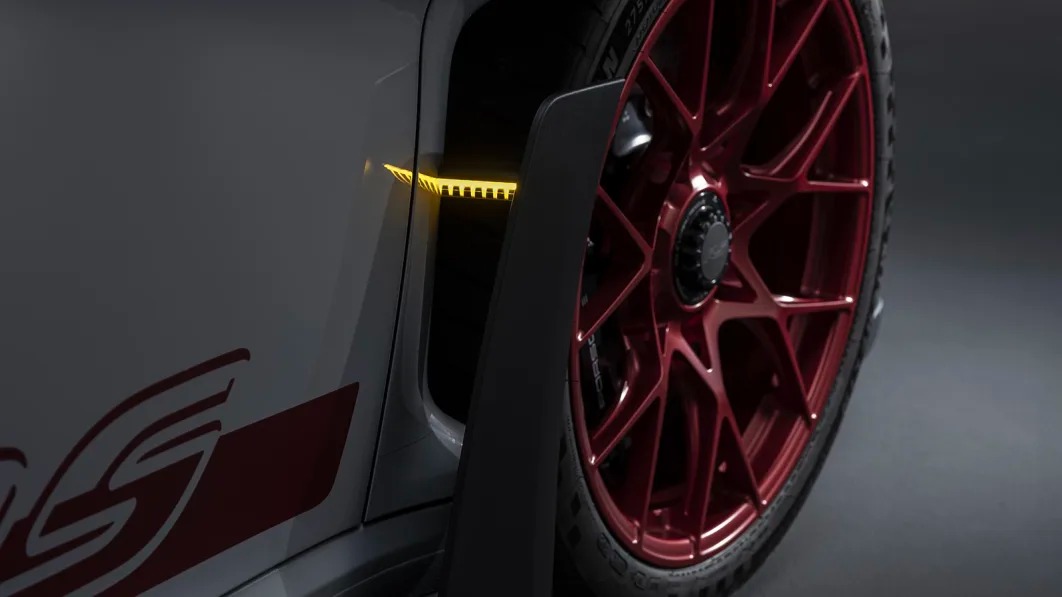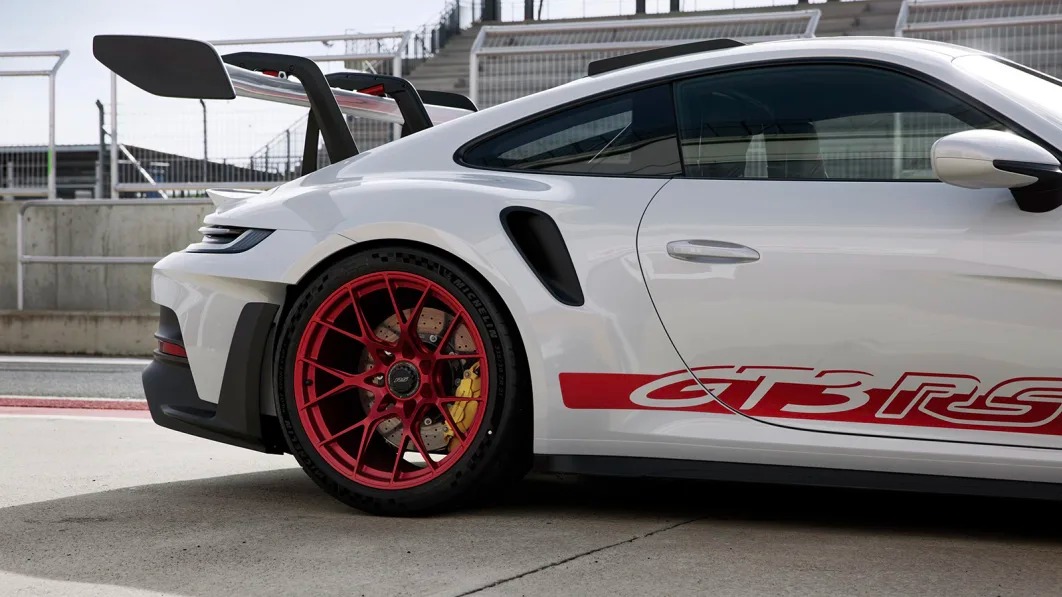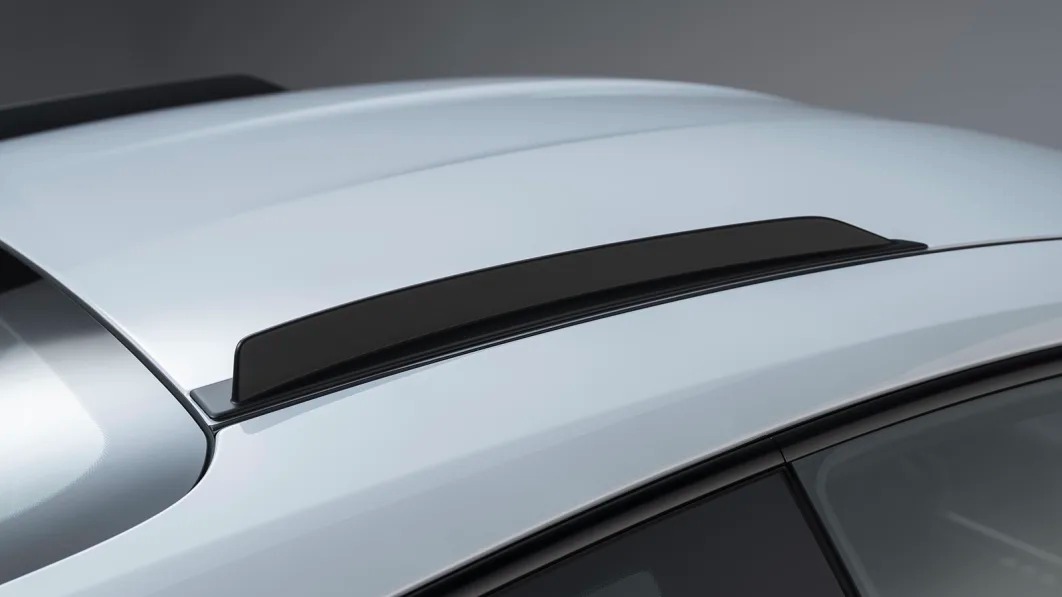 Porsche has unveiled the newest generation of the 911 GT3 RS. As expected, we're getting improved power, tech and a hefty price tag. This is Porsche's best blend of on-track power and raw human-machine interaction.
The 2023 911 GT3 RS hits the track with 518 HP and 346 lb-ft of torque from its 4.0-liter flat-six, seven-speed PDK. The German manufacturer says it can go from 0 to 60 in only 3 seconds. Drivers are given a new active aerodynamics package for better performance control combined with other RS' air-channeling fixtures. Utilizing front and rear continuously adjustable wing components, the addition provides 900 lbs of downforce at 124 mph up to 1,895 lbs at 177 mph. GT3 RS can achieve a 184 mph top speed thanks to the drag reduction mode.
The racecar gets a brake upgrade with 2mm larger front pistons and four-piston fixed calipers, however, the rear axle retains the GT3's 380 mm discs. Drivers can choose an optional carbon ceramic package with larger rotors, 410 mm in the front and 390 at the rear. Its wheels are center-locking 20-in up front and 21 at the back, and come wrapped in Michelin Pilot Sport Cup 2s in 275/35R20s and 335/30R21s, respectively.
Returning is the Weissach package with forged magnesium wheels and carbon exterior panels. Pumped up with a new CFRP regimen for the front and rear anti-roll bars, rear coupling rods, and shear panel on the rear axle. Say goodbye to nearly 18lbs of weight with just the mag wheels.
The GT3 RS is priced at $225,250, including $1,450 for destination. This is a healthy 20% premium over the suggested price for the old 991-generation GT3 RS. It is set to arrive in the US in Spring, so stay tuned for that.