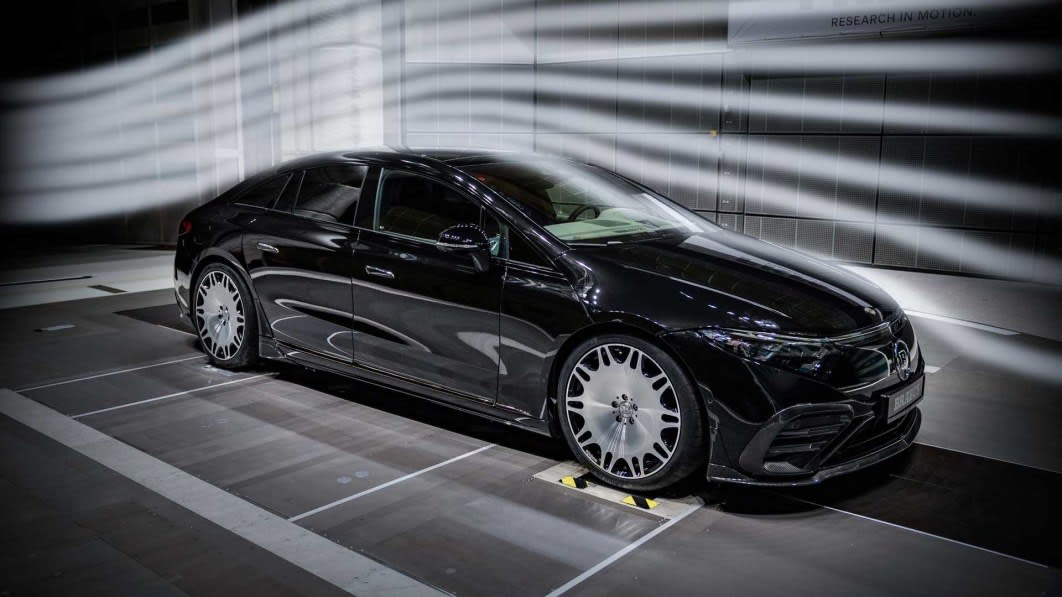 Brabus has introduced a new body kit for the Mercedes-Benz EQS 450, emphasizing the increase in range by up to 7%. The battery-electric sedan can now reach between 407 to 489 miles of range compared to the previous having a max of 457 miles. It keeps the stock 355HP and 590 lb-ft of torque, though.
The new body kit also brings in updated front spoilers, side intakes, a decklid spoiler, and rear diffusers. We can see new deflectors on the wind arches, as well. The EQS 450 has been programmed to drop air suspension by 0.6 inches in front and 0.8 inches at the back.
Its wheels also got an upgrade from 19-inch stock wheels to 22-inch Monoblok wheels wrapped in 255/35 and 295/30 tires in the front and back, respectively. However, customers still have the option if they want the new wheels. We suggest switching the set to get a better feel of the new range.
Orders are now open for the new version of Brabus Mercedes EQS 450 for $178,378. Head on to the Brabus website for more details.