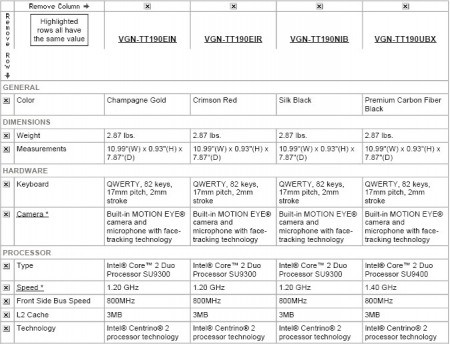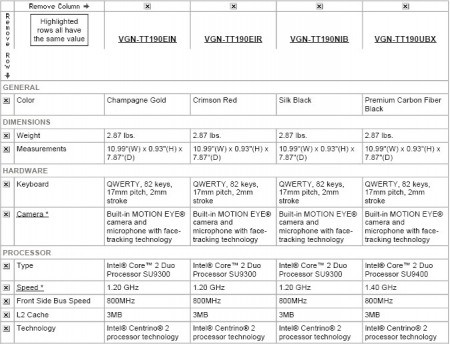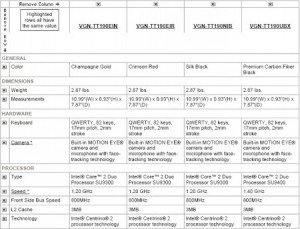 Last week, the rumor mill was filled with talks about a possible "TT" model releasing that would replace the current TZ series.  Well, Sony's VAIO Adviser tool leaked out the specs and we're pleased to see what Sony's cooked up.
The top-of-the-line VGN-TT190UBX packs a punch in that 11.1-inch frame.  It's got a 1.4 GHz SU9400 Core 2 Duo, 4GB of RAM, a Blu-ray burner, HDMI out and 128GBx2 RAID SSD storage.  With all those goods weighing in at an anorexic 2.87 pounds, we can't wait to upgrade our TZs to the new king of the slim notebooks.
We personally like the TZ series more than the MacBook Air and those other slim 13″ notebooks.  The TZ is was the definition of portable and with the upgraded TT series coming soon, we honestly can't wait.
There aren't any prices, or pictures, or a release date, but we're keeping our eyes and ears ready.
Source:  Sony Insider