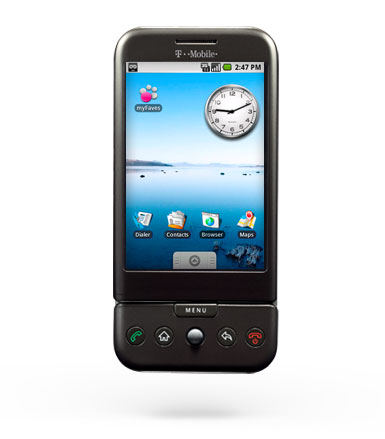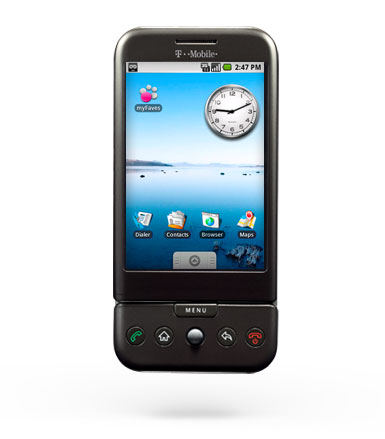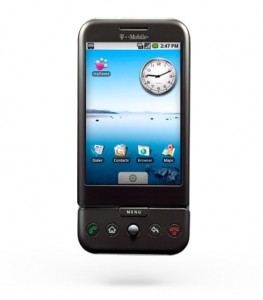 The above picture is the first stock photo of the G1, Google's Android phone that's set to be unveiled in the morning (10:30 a.m. ET).  We're guessing some guy over a T-Mobile couldn't hold it in for another 12 hours. We've got more images below, so be sure to scroll through.
The specs of the phone have also been leaked. The dimensions are 4.6 x 2.16 x 0.63 inches and it weighs 5.6 ounces, features a 480 x 320 HVGA display, is 3G-ready and has GPS.  The G1 also has a 3.1-megapixel camera and supports up to 8GB of memory.  It's reported that it will hold 5 hours of talktime and 130 hours of standby.
What's more interesting about the phone is that it won't be doing video capture, won't have stereo Bluetooth, and will require a Gmail account.  Also, the phone's not going to be sold outside a 2-5 mile radius of T-Mobile's 3G coverage areas.
Seems a bit odd, but we'll get official news in the morning, so be sure to tune in!
Gallery after the jump
Google's G1 Android phone for T-Mobile:
Source:  engadget