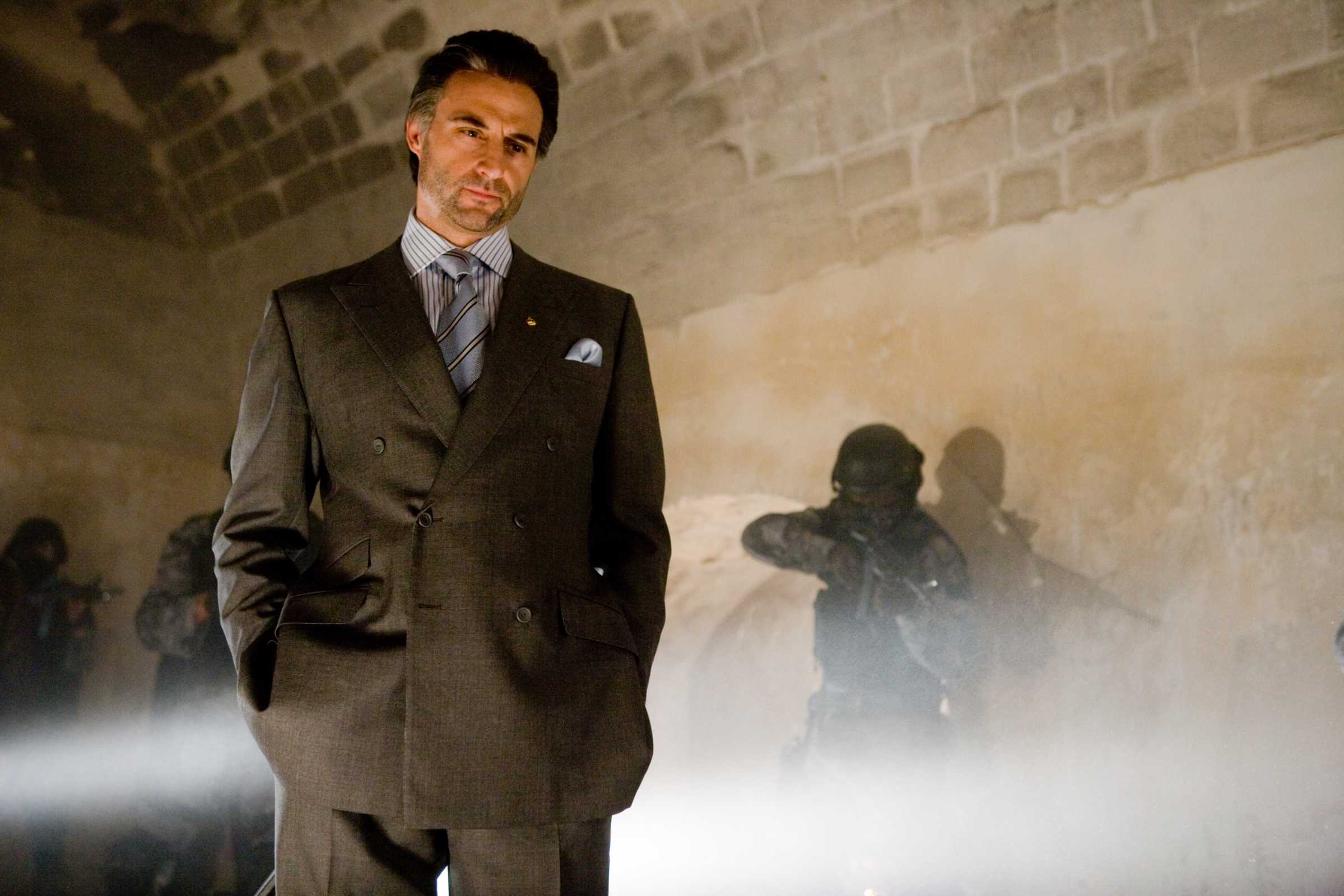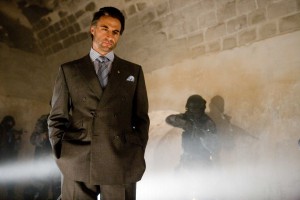 We hope you guys went out and watched Body of Lies like we told you to.  It was as good as we expected.  What we didn't expect was Hani Salaam (played by Mark Strong) to be dressed as confidently and flawlessly as he was.  After the movie, I came back home and started researching a bit to find out who tailored Hani.
It didn't really take long for me to find out and a part of me wasn't surprised.  The chaps over the pond at Huntsman at Savile Row in the UK were privileged enough to tailor the character played by Mark Strong in their finest pieces.  He was blessed with precisely fitted turtlenecks and double breasted suits.  The fabric and finish were simply amazing.
A custom Huntsman suit takes four to five months to make, but costume designer Janty Yates had only three weeks to outfit actor Mark Strong before he was due on set. Sales manager Johnny Allen raided the Huntsman vault, allowing Yates to survey a collection of over 20 suits that had been left unclaimed. Amazingly, when Strong tried on the suits, "They fit him like the proverbial glove," Yates says. "It was like they had been made for him.
If you haven't watched Body of Lies, then maybe you should get on that ASAP.  There's a short clip we grabbed from movieweb.com of Mark Strong in action below so check that out and tell us what you think of images below.
Mark Strong x Savile Row in "Body of Lies":
Hani Salaam: "Never Lie to Me"