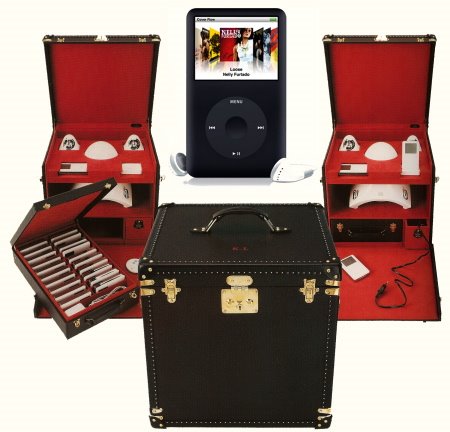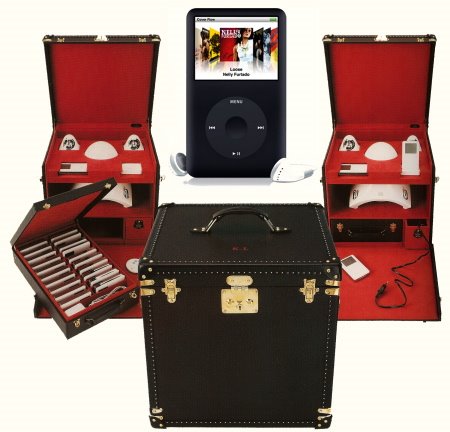 Karl Lagerfeld is pure genius, am I right? The man's known to make some of the world's most sought after pieces. I think it's the hair, but maybe that's just me. He's concocted a creation only he and a few others would probably ever need or use.
Mr. Lagerfeld's got an enormous iPod collection that numbers in the hundreds. Of course, he probably won't be needing all of them on one trip, but he might need twenty to entertain some of his closest friends. This LV trunk is made of black Taiga leather with brass fittings and a red microfiber interior and contains an interior case which holds 20 iPods and a power charger.  Need more? It's also got compartments for JBL iPod speakers and subwoofer.
To top it off, Lagerfeld's initials are stamped in red near the handle for good measures.
Thanks to Luxuo