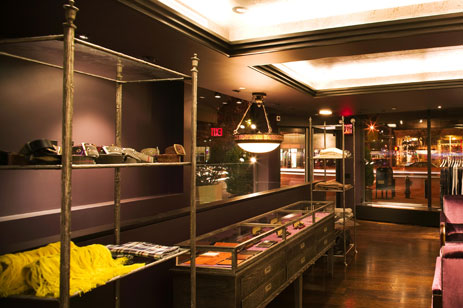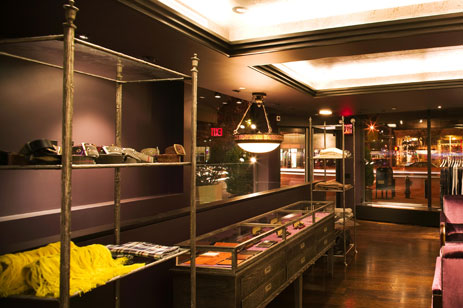 It seems that the West Village is filled with upscale men's shops, but that's not stopping Kesner from joining the festivities. The interior design is as remarkable as the pieces that it carries, and Material Interest made sure we'd get a shot at both.
The bi-level space just opened today and features Art Deco club chairs, a chandelier from 1905 and alot of the color purple. The collections aren't as pricey as the decor with apparel from Tim Hamilton, Gilded Age, and Patrik Ervell. Parisian label Melinda Gloss, who's known for suiting and outerwear also joins the mix, along with L.G.R. sunglasses.
We expect to see Kesner make it through this coldest of winters.
More images after the jump.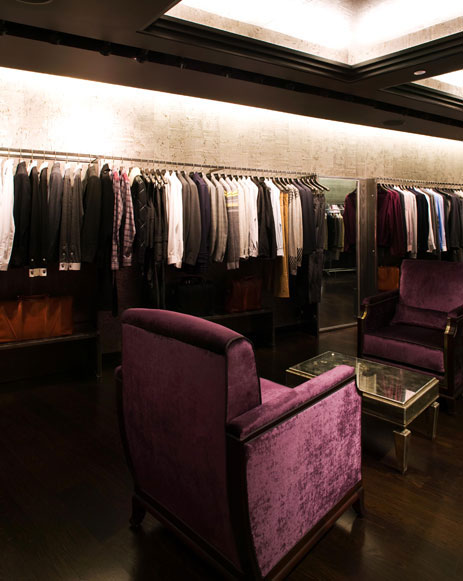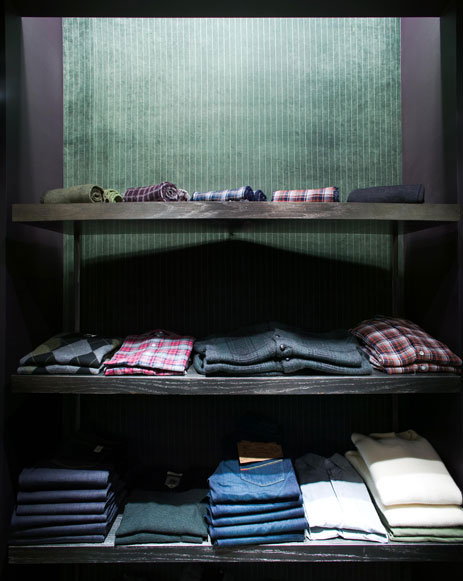 524 Hudson Street New York, NY 10014