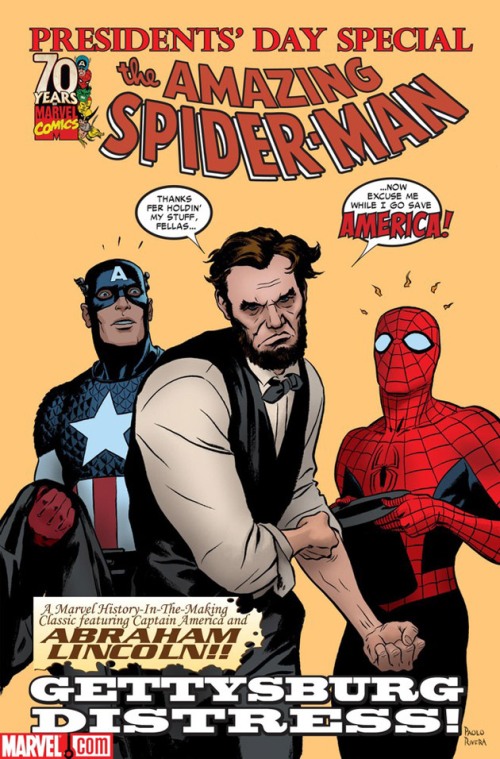 The Read: The Amazing Spider-Man and Abraham Lincoln in 'Gettysburg Distress'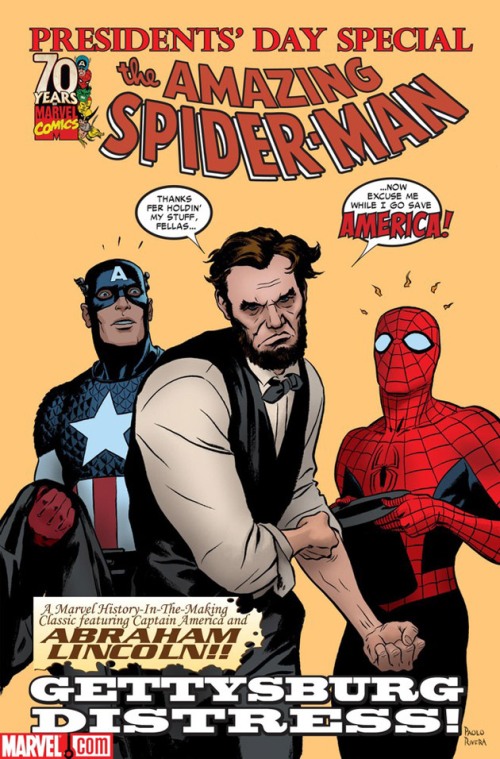 Former President Abraham Lincoln stars in 'Gettysburg Distress,' a special Presidents' Day issue of Marvel Comics' Amazing Spider-Man. With the overwhelming success of current President Barack Obama's appearance in a past issue of the Amazing Spider-Man, the boys over at Marvel just couldn't let this opportunity pass them by.
If you recall, the issue featuring our current President was seen to change hands numerous times due to his popularity. This time, Marvel is offering this upcoming issue for free online (via sign-up) at Marvel.com.