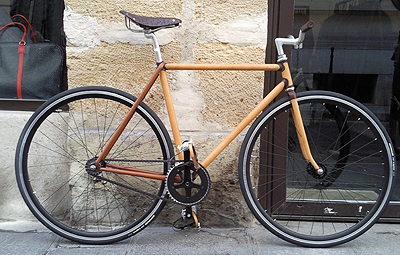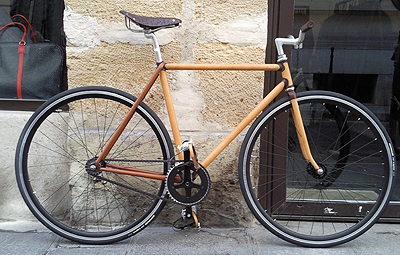 Jacques Ferrand has trained as a traditional leather cutter and sewer, and set up shop in Paris. He normally works on bags, shoes, and belts, either directly for customers under the name Etablissements Ferrand, or for labels such as Hermès.
His latest creation is a bicycle fitted with leather from head to toe. As Arktip states, "every inch of the frame is covered in thin leather, down to the lugs and tightest spots of the bottom bracket, and the saddle and grips are in ostrich leather". Practical? Maybe not, but it sure is appealing to the eye. 
More images after the jump.