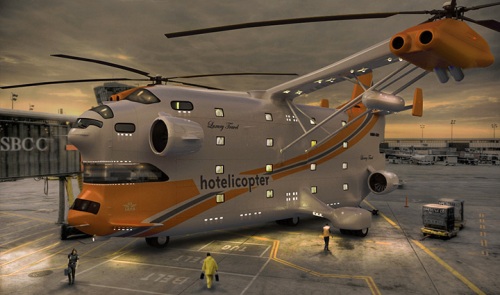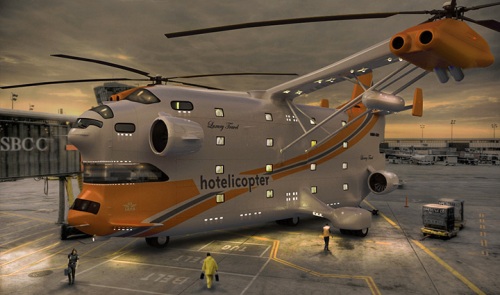 This is no concept, my friends. Apparently, there is a hotelicopter, a hotel in the sky, in the works that's set to lose its virginity come June 26, 2009.
The Hotelicopter features 18 luxuriously-appointed rooms for adrenaline junkies seeking a truly unique and memorable travel experience. Each soundproofed room is equipped with a queen-sized bed, fine linens, a mini-bar, coffee machine, wireless internet access, and all the luxurious appointments you'd expect from a flying five star hotel. Room service is available one hour after liftoff and prior to landing.
Sounds enticing, no? We hope this comes to fruition this summer. Until then, head to the company's website to keep yourself up-to-date on all news hotelicopter-related.
More images after the jump.