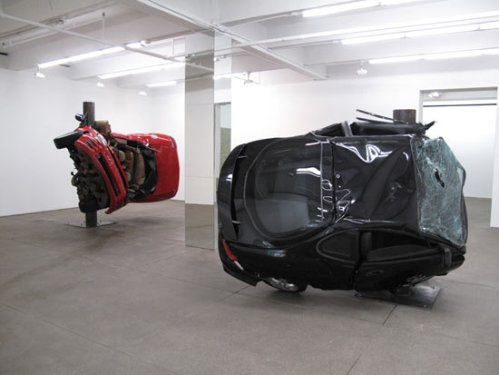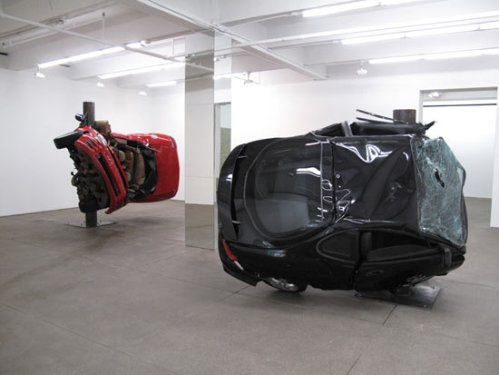 New York's Friedrich Petzel Gallery is currently showing the third solo show by German artist Dirk Skreber. The show consists of Skreber's new 'pluck' paintings and two life-size sculptures of crashed cars. The art has consistently dealt with catastrophe in his work, mining the subject for its energy and unpredictable nature. The show's main feature is two life size crashed cars. Both vehicles are wrapped around poles and mysteriously clean despite their horrific crumpled appearance.
The show is running until June 27th.
More images after the jump.