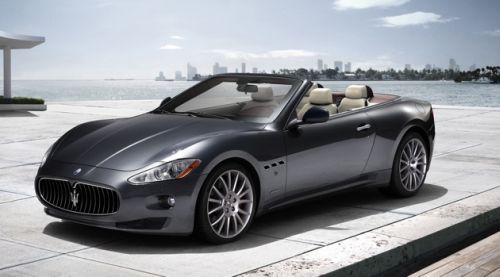 Now that Maserati's finally taken the veil off their GranCabrio, the carmaker's first-ever top-down four-seater, we can finally sit and stare at this beauty with astonishment. Power comes via a 4.7-liter, 433-hp engine from the GranTurismo S, plus legroom from the longest wheelbase of any convertible on the market. The Maserati GranCabrio puts ever hard-top convertible to shame, as it definitely makes the canvas top "cool" again. Atleast in our eyes.
It'll run you roughly $179,000, as you'll get the opportunity go order one this winter, with delivery to take place in the spring of 2011.
More images after the jump.