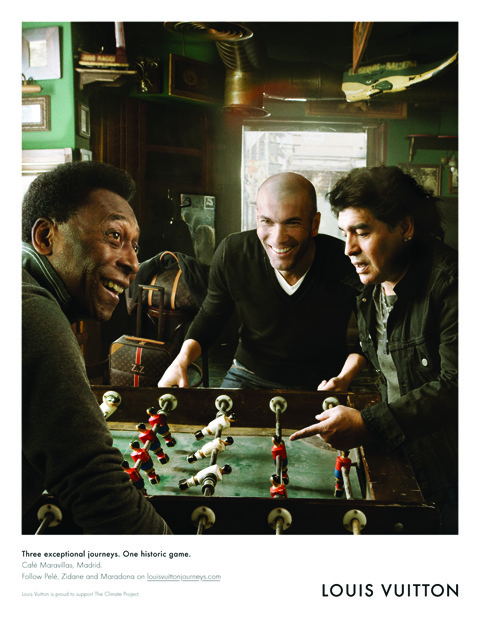 To celebrate World Cup 2010, Louis Vuitton commissioned photographer Annie Leibovitz for the latest addition of Louis Vuitton's Core Values advertising campaign. Pelé of Brazil, Diego Maradona of Argentina and France's Zinedine Zidane join the short list of notables that have been featured in the Core Values campaigns in the past, including Sir Sean Connery and Mikhail Gorbachev. The campaign continues to support The Climate Project, an initiative led by Al Gore, that looks to leverage passion and dedication to educate, encourage and increase dialogue about the global warming and its solutions.
The Players by Annie Leibovitz can be seen over at Louis Vuitton, with much multimedia including interviews and other live video that give us a look at some of the world's greatest athletes in their most human forms.
More images after the jump.