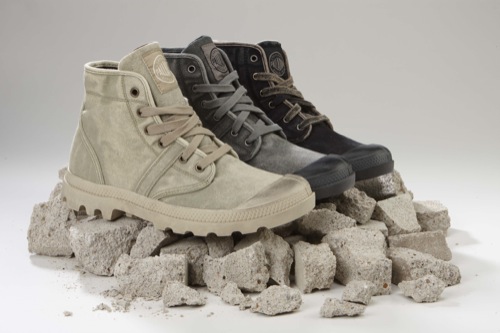 For Spring 2010, Palladium's taking their timeless canvas boots and delivering them in an old school shell that will continue to pass the test of time. The new Enzyme Washed collection uses a special washing process, which accelerated the visual fading and weather of the canvas to give the boot an authentic vintage look and feel. Canvas has been used by the brand since the 40s when soldiers of the French Foreign Legion wore their iconic boots to stay cool in the North African deserts. The boots also  feature burnishing on the rubber outsole and toecap, and come in three colors; Black, Metal and Dark Khaki.
The Enzyme Washed collection is available now at Palladium.
More images after the jump.