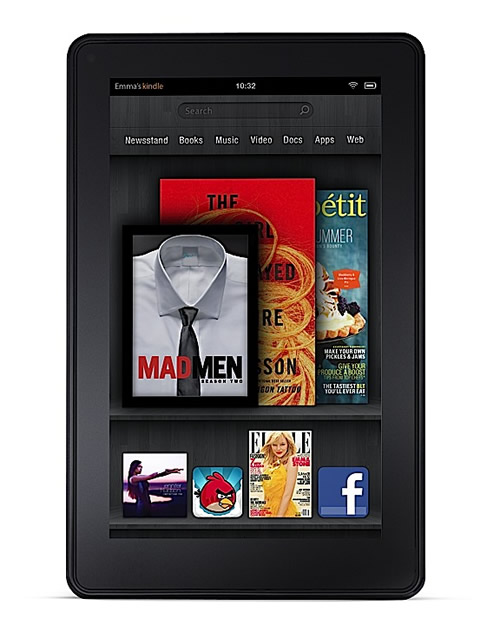 Amazon has finally taken the covers off the new Kindle Fire, an Android-based tablet that will give users access to more than 18 million movies, TV shows, songs, magazines and books on the go. The Amazon Appstore features thousands of top apps and games (though there is no access to Android Market) and Amazon Silk, the online retailer's ultra-fast web browser. The tablet itself is pretty speedy as well as it's fitted with a dual-core processor and all your Amazon content is pushed to Amazon Cloud so you can download what you want when you want it and delete it off the Kindle Fire to free up more of that 8GB onboard storage.
The two clinching features that really stood out to us were Amazon Whispersync and Kindle Fire's deep integration with Amazon Prime. Prime members can keep shopping through the tablet and utilize all their current benefits and access unlimited streaming of over 10,000 movies and TV shows. Whispersync is next level as it automatically syncs your library, last page read, bookmarks, notes, and other key highlights across all your devices. With the Kindle Fire, Whispersync goes one step further by adding video to the mix. Basically, watch any of those movies or shows on your Kindle Fire and then turn on your PC, Mac, or any one of over 300 compatible TVs and you can pick up right where you left off.
The Amazon Kindle Fire is available for pre-order now and will ship out November 15th on a first-come first-serve basis. That means you should get your order in ASAP.
Buy It: $199 at Amazon