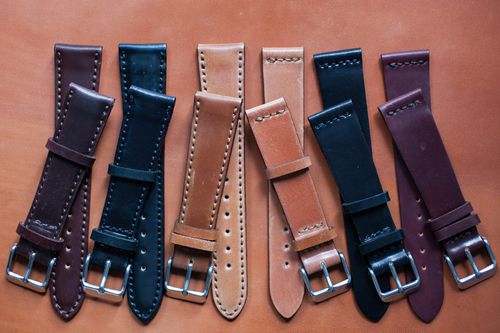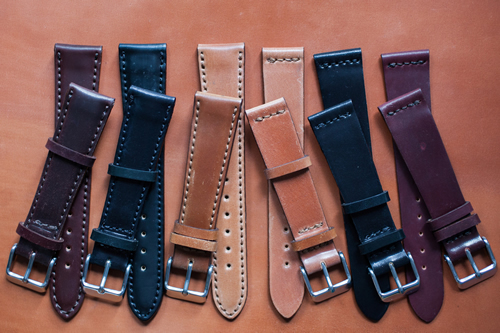 The good folks at HODINKEE continue delivering excellence in editorial content but their retail endeavors have been quite impressive as well. First came a lineup of watch accessories that were made in Italy and then was a tie collaboration with the iconic British label Drake's. Now, they've teamed up with Chicago's Horween, America's finest leather maker. Brands like Alden have been using their leather for ages and the brand has definitely withstood the test of time. HODINKEE has introduced a lineup of Horween Shell Cordovan leather watch straps that are made right here in the good ol' US of A and available in two varieties, lined and unlined. The
The unlined straps are a flexible strip of shell cordovan with a steel buckle closure and matching stitching that almost disappears. The lined cordovan straps are a bit sportier and have a thin cushioned lining sewn into them with matching thread. The unlined comes in 18mm and 20mm while the lined come in 20mm and 22m variations. All sizes come in black, natural and Horween's iconic Color #8. On the underside you'll find a special HODINKEE/Horween logo that recalls the Horween logo stamped onto the raw shells at the Chicago tannery.
The entire line of HODINKEE Horween Shell Cordovan straps is available now through HODINKEE.