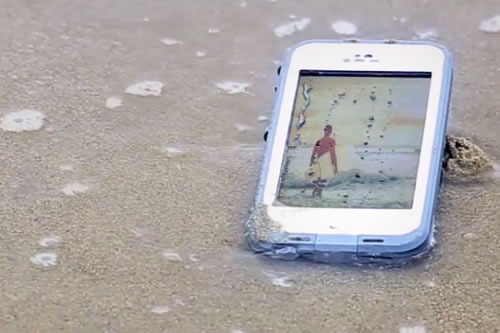 This post is sponsored by Lifeproof, makers of the waterproof nüüd case for the iPhone 5 and Samsung Galaxy S3.
We've all been there – that moment when the world completely halts to slow motion as you watch your smartphone swan-dive headfirst, ever so slowly, into your kitchen sink, pool, toilet.. you get the picture.
Check out this video to re-live that horrible moment, but now with a solution. Enter LifeProof with the first waterproof and shockproof smartphone case without a screen cover, called LifeProof Nüüd. These covers for the Apple iPhone 5 and Samsung Galaxy SIII feature patent-pending Screenless Technology that uses a compression lock system to form a waterproof seal between the case and the device touchscreen – delivering complete water, mud, dirt and snow-proof protection while maintaining perfect clarity and touch.
On top of that, the cases are super thin, light and offer anti-reflective optical glass camera lenses. Visit Lifeproof for more details on the LifeProof Nüüd covers, which available also for the iPad.