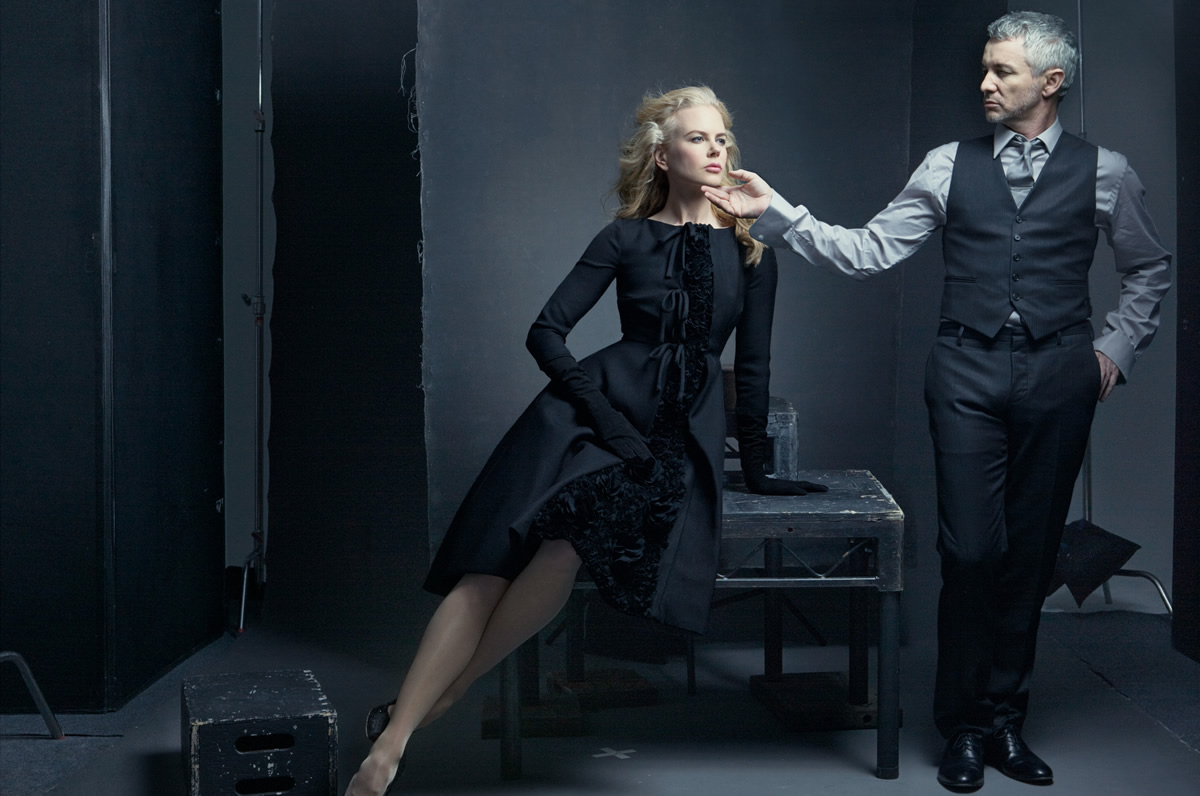 Publisher Benedikt Taschen asked one of the most iconic photographers of our time, Annie Leibovitz, to collect her pictures in a SUMO-sized book, the third book ever of its kind. The project took several years to develop as Leibovitz drew from over 40 years of work, starting with the viscerally intimate reportage she created for Rolling Stone magazine in the 1970s and extending through the more stylized portraiture of her work for Vanity Fair and Vogue. To be published this month, the limited-edition book of photographs by Annie Leibovitz is over two and a half feet tall, weighs 57 pounds, and comes with its own Marc Newson–designed table.
The bookends of the Leibovitz collection are the black-and-white photograph of Richard Nixon's helicopter lifting off from the White House lawn after he resigned as president in 1974 and the formal color portrait of Queen Elizabeth II taken in a drawing room of Buckingham Palace in 2007. In between are portraits that make up a family album of our time: actors, dancers, comedians, musicians, artists, writers, performance artists, journalists, athletes, businesspeople. Performance and power are recurring themes. A supplementary book contains essays by Annie Leibovitz, Graydon Carter, Paul Roth, and Hans Ulrich Obrist and short texts describing the subjects of each of the over 250 photographs.
The Collector's Edition will be available in four different dustjackets: Whoopi Goldberg in 1984, Keith Haring in 1986, David Byrne in 1986, and Patti Smith in 1978. The book is limited to a total of 10,000 signed and numbered copies.