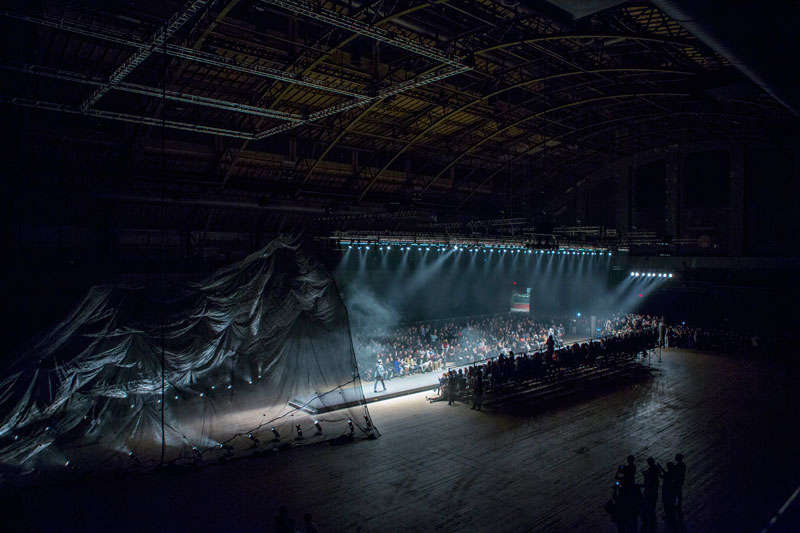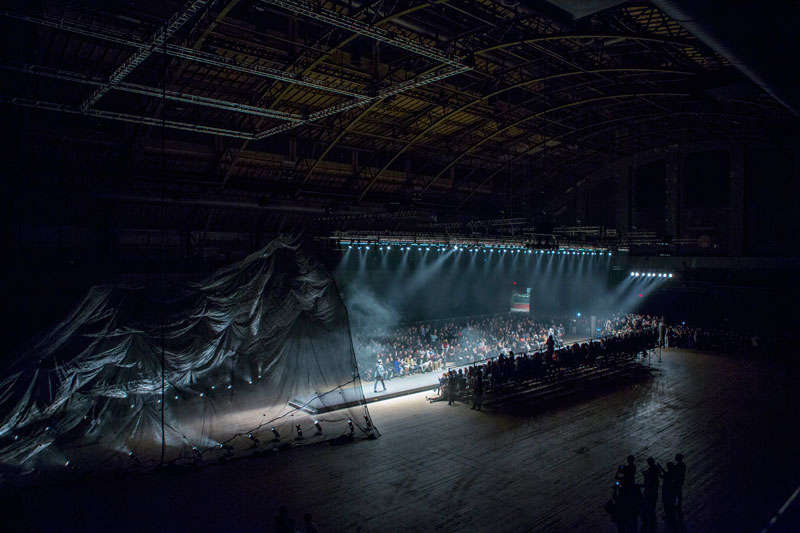 We previously shared looks from En Noir's first-ever Fall/Winter 2014 runway show during last week's New York Fashion Week and here we have a closer look at the set design that was crafted out by the folks at Snarkitecture.
The attention to detail for the setup was immense and aligned well with En Noir's concept of "tunnel vision". Guests entered the space through a 100′ long tunnel. Beginning as a narrow passageway, the cragged enclosure transitioned into a cavernous opening along its length, ultimately leading into the 40,000 SF volume of the iconic Park Avenue Armory. The environment was made from a single piece of black knitted mesh fabric suspended from above, recalling the excavation of a tunnel.
A raised runway with tiered seating on either side cut through the center of the space, leading to a large, spotlit curtain. With the audience anticipating the show starting from this end, the curtain dropped to reveal a media riser filled with photographers. At the same moment, the viewer's attention was redirected to the far end of the tunnel where a spotlight illuminated a model in perfect silhouette. As the models walked forward they emerged from the darkness of the tunnel into the bright light of the runway, bringing En Noir's all-black collection into sharp focus.
More behind-the-scenes images from Snarkitecture can be seen below.