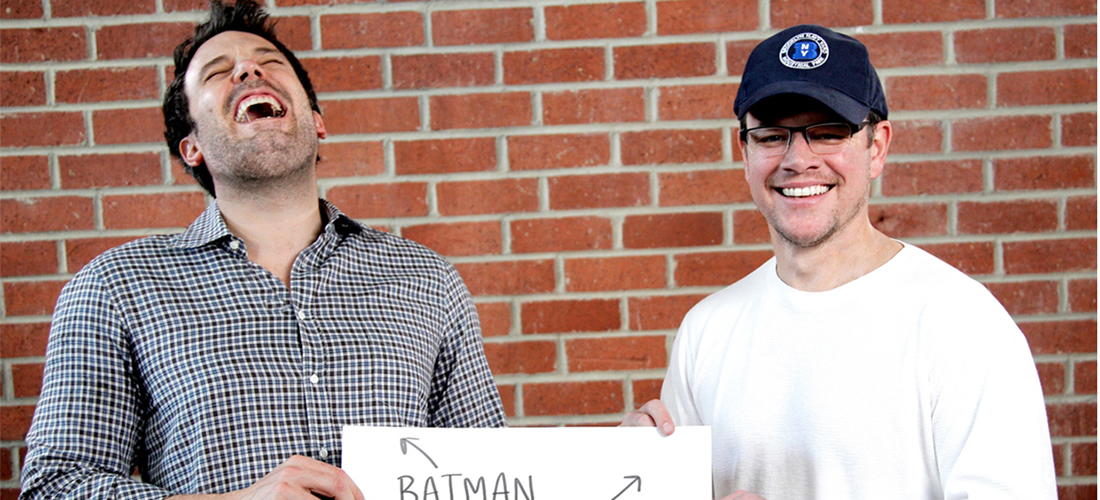 Ben Affleck and Matt Damon Roast Each Other for Charity

To raise awareness for two stellar causes — the Eastern Congo Initiative and/or Water.org — Ben Affleck and Matt Damon take shots at each other in two-and-a-half minute video. For just a $10 donation to either cause, you enter yourself into a contest that might land you in LA to meet both Ben and Matt. There's no harm in roasting each other when the goal is so positive.
Check out the video above and head over to omaze.com/benandmatt or omaze.com/mattandben to learn more.