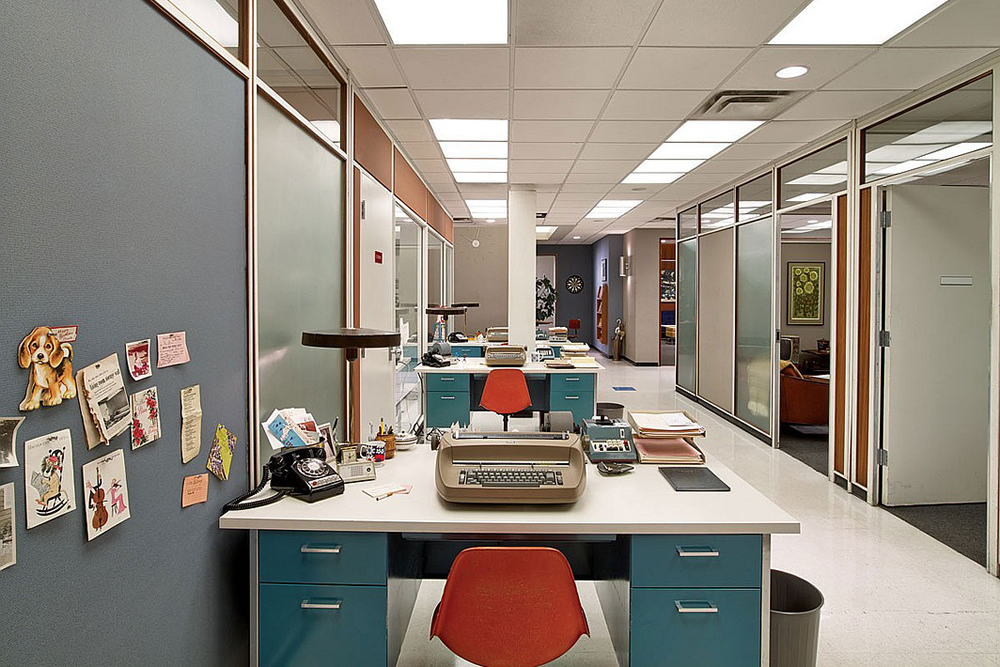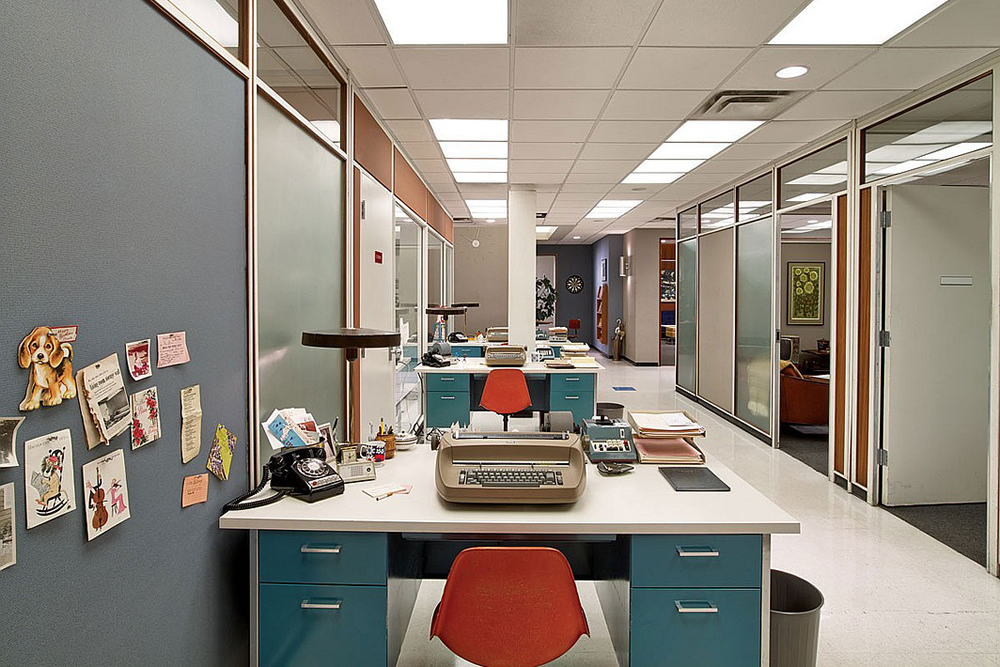 Interior Design recently sat down with Mad Men creator Matthew Weiner to talk set design and giving the show that raw, authentic appeal. With the help of production designer Dan Bishop and set decorator Claudette Didul, no detail has been overlooked. Blend that with the tremendous job costume designer Janie Bryant has done on her front, the 60's really come to life via Mad Men. A short snippet from the interview can be seen below as well as photos from the set. Head to Interior Design to read the full conversation with Matthew Weiner.
ID: Did you grow up in a mid-century environment?
MW: I was born in 1965 and lived in Baltimore until I was 11. Then we moved to L.A., where there was a big '50's revival going on. And I love the fact that my parents were bourgeois. My father was the first person in his family to go to college. Same with my mom. They filled our house with Milton Glaser posters from MoMA, made sure I heard great music and saw movies like The Maltese Falcon. The first season of Mad Men takes place in 1960, when it was part of American culture to be educated, to be cultured, to be intellectual, to have taste.
ID: You mentioned learning there was a distinction between modernism on the East Coast versus West.
MW: Yes, our set for Don and Betty Draper's Westchester house is pretty much like houses in Baltimore. I thought it would be possible for the Drapers to have a Heywood-Wakefield dining set, but my team said, "No, no, no!" Even the color palette—I was thinking more sand and aqua, but it wasn't. The sets needed to be not just Danish mid-century but East Coast Danish mid-century. It's exciting to be that specific. I looked at documentaries and ads from the time period. It became this huge education.
ID: Can we talk about your team?
MW: Everyone is not just fetishistic about detail but also always concerned with storytelling. Everything is story. All the clutter you see reflects the characters. What's revolutionary is that all the sets connect. For example, the Sterling Cooper office is some version of the Drapers' apartment, which is quintessentially mid-century Knoll, Herman Miller, Steelcase.