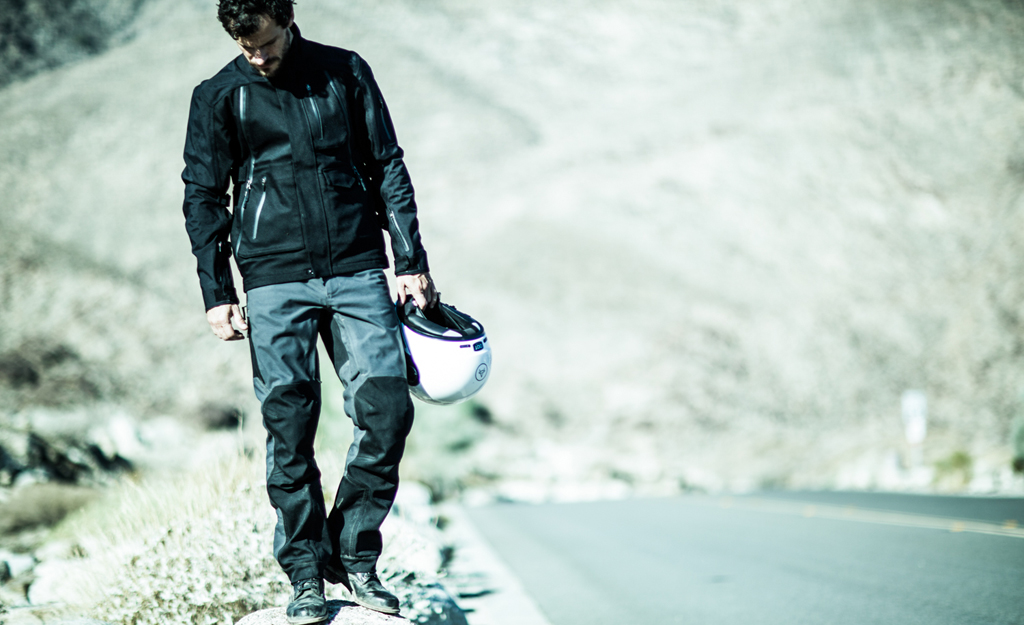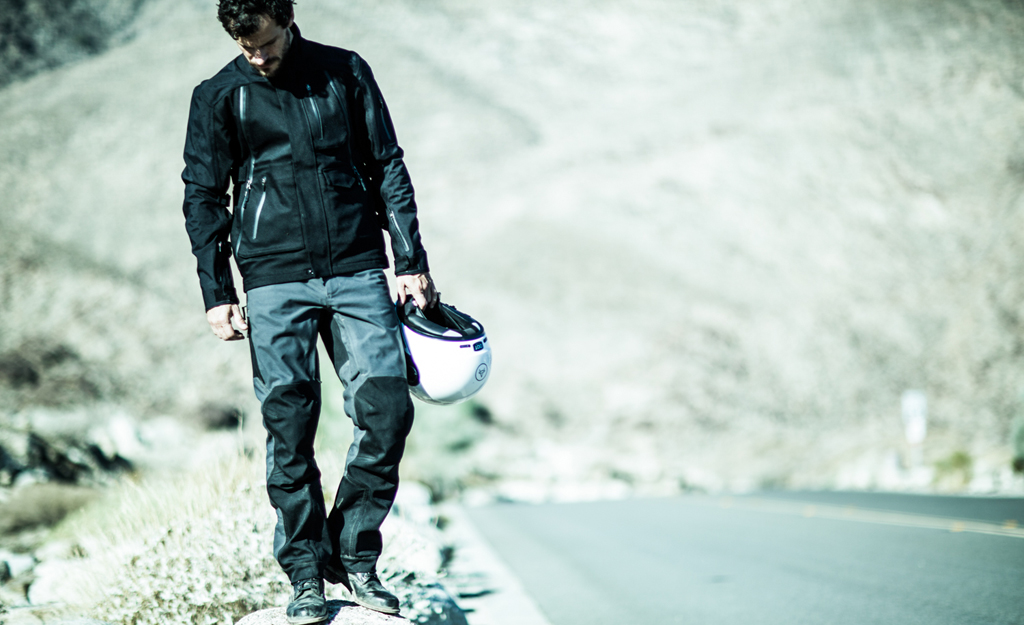 AETHER has just introduced three new additions to its stylish and functional Motorcycle Collection — the Expedition jacket, Expedition pants and Loop jacket. All three are designed with durability, function and style in mind.
The Expedition motorcycle jacket is made of three-layer Japanese field nylon, which is waterproof and abrasion resistant. For extra protection, fabric has been double layered in critical impact areas like the shoulders, sleeves and back. The jacket also comes with state-of-the-art D3O pads, which are malleable during normal speeds but tighten upon high impact to absorb energy.
Like the Expedition jacket, the Expedition pants are engineered for long-haul touring. Built with articulated knees for easier movement, the pants also feature Velcro adjuster at the waist and hems. Two zippered front hand pockets and two zippered side pockets allow plenty of storage while their mesh liners serve double-duty as ventilation.
The Expedition jacket and pants were designed to complement each other In fact, a zipper attachment allow both pieces to be worn together as a full body suit for ultimate riding protection.
The Loop jacket is designed with urban motorcyclists in mind. Constructed with abrasion-resistant canvas, the jacket also features D3O protective pads. The elbow, shoulder and back pads can all be removed, lending the jacket versatility and additional use when off your motorcycle.
The three entire Motorcycle Collection can be found at AETHER's website.