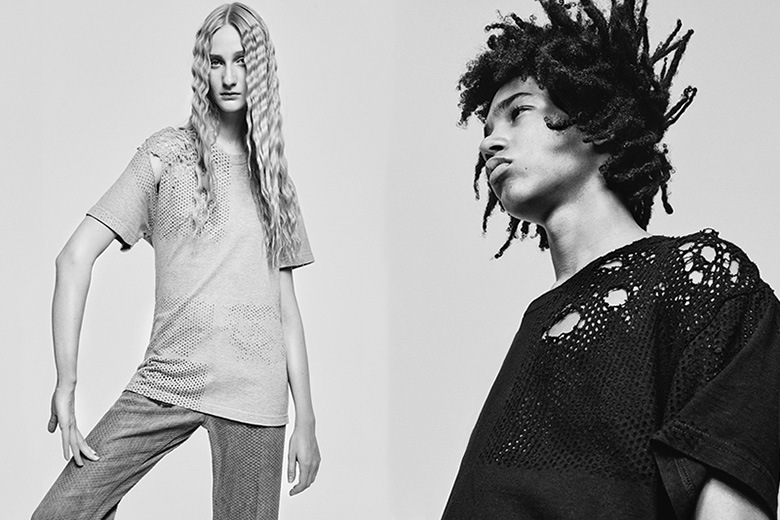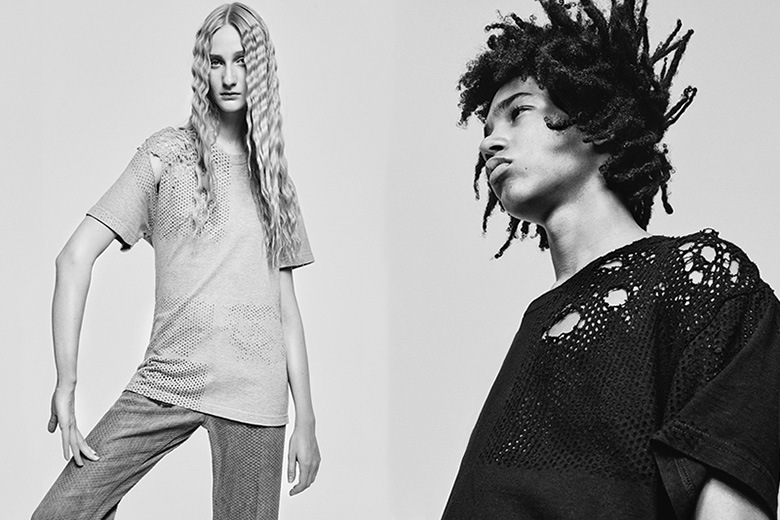 Area and Opening Ceremony have teamed up to bring us a new exclusive capsule collection. Area designers Piotrek Panszczyk and Beckett Fogg worked to create the collection's delicate fabric items that are imprinted with an intricate geometric embossing technique characteristic of the label. The New York-based brand is known for its light and minimalistic design features. Each piece will also evolve to suit each individual and shape itself according to the way it is worn and how often it is washed. "We wanted the texture to speak for itself," said Fogg. "It's not about a specific person or story. We like to think that it can relate to almost anyone."
The range includes T-shirts, tunics, and shorts in a range of bold colors.
The collection can be found at the Area in-store pop-up at Open Ceremony, thanks to set designer Lauren Nikrooz. It is also available at the Opening Ceremony online store.