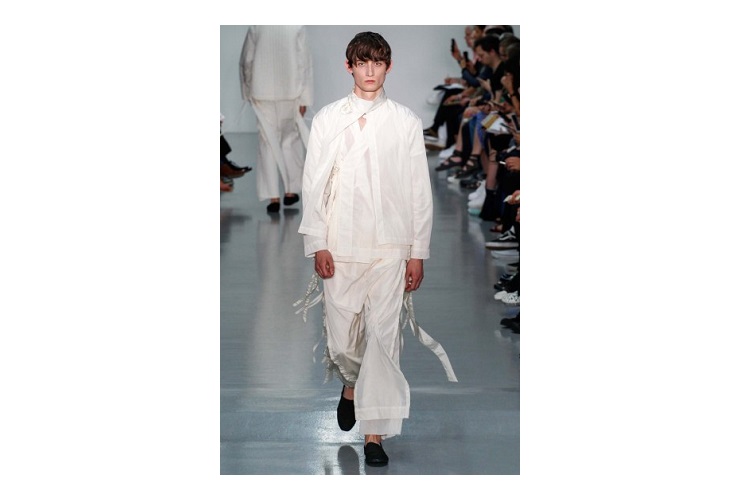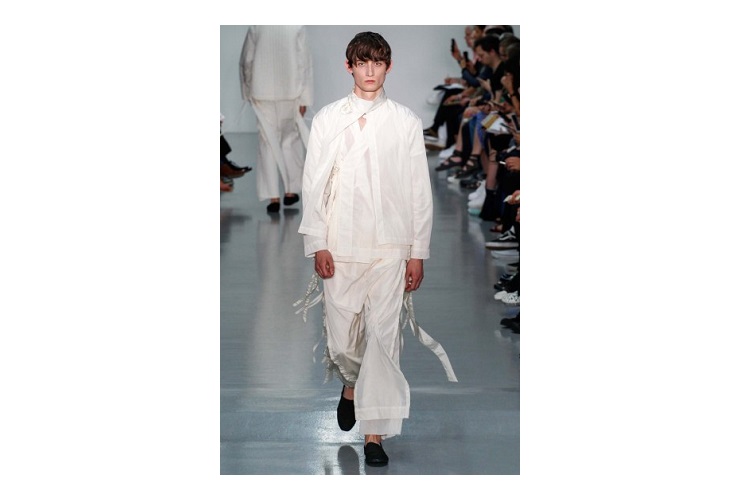 Craig Green revealed a cast of models draped in multi-layered martial arts themed clothing at the London Collections Men. The collection's first appearance was set to Han Zimmer's Interstellar score, to which the models appeared in quilted trousers and quilted tops. The clothing range's color palette includes white, black, orange, red, blue, yellow and green. The artistic designs look futuristic and comfortable.
The LVMH Young Designers nominee said he was inspired by seeing how his clothing reacts to extreme movement and Nick Knight's interpretation of his fall/winter 2015 collection (the video can be viewed on YouTube).
Check out the collection in the gallery below.