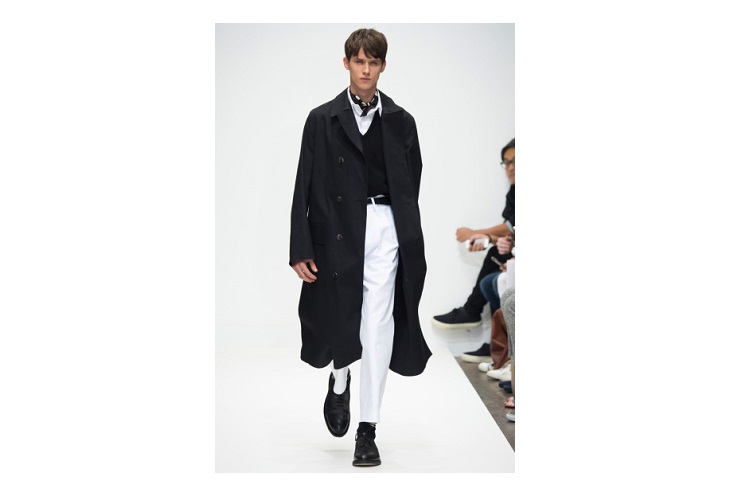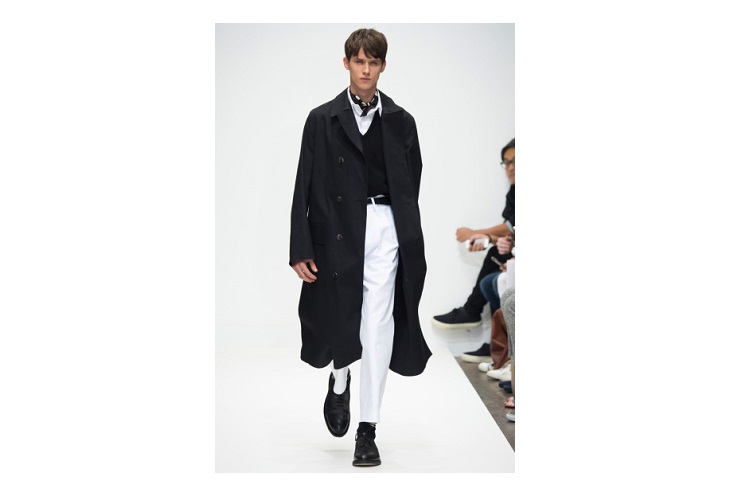 Another brand showcased in London this past weekend was Margaret Howell. The new spring/summer 2016 collection features formal menswear staples including: high-waisted and front-pleated pants, boxy linen T-shirts, workwear trousers, mackintoshes, shorts, shirts, blazers, knitwear, and scarves.
Some of the pieces come together in a classic schoolboy look with shorts and layered top items. This is in contrast to the sock and sandal combination featured on some of the models, which would have been associated with unfashionable older men a while back. Margaret Howell questions the norms with this collection and some of the items will no doubt find their way into the wardrobes of those who enjoy a contemporary look.
Check out the Margaret Howell collection in the gallery below.