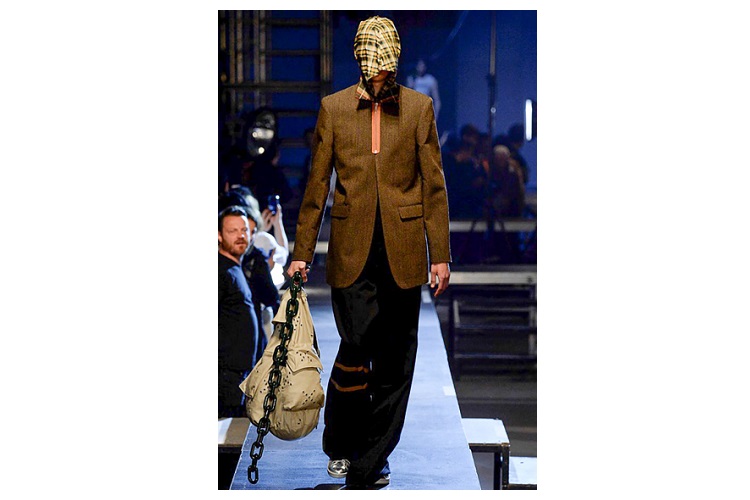 Raf Simons Spring/Summer 2016 Collection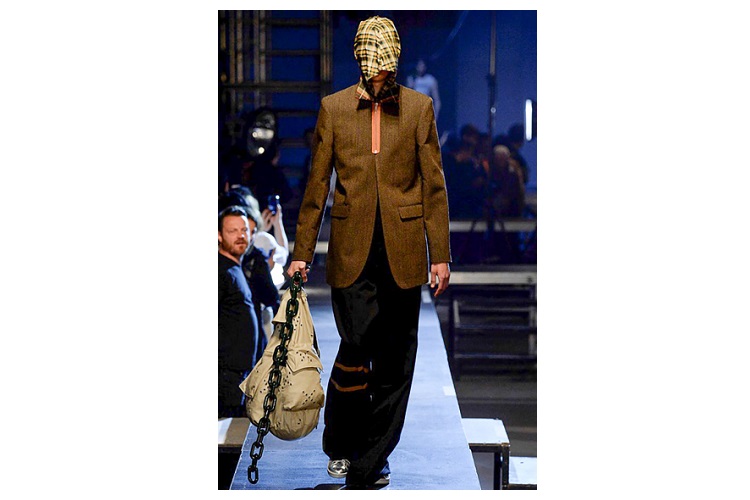 Raf Simons introduced the label's newest line with masked and draped men on the catwalk. Some of the models appeared with scarves covering their faces, a motif that is believed to refer to Simons' identity as a designer. The masked models also grab our attention with their oversized chains that are attached to bags as handles. The unorthodox presentation and color clash combinations will certainly ensure that we remember this line. The range features oversized trousers, layered coats, sweaters dotted with emblems and other symbols, shirts, shorts, and blazers, among other items and accessories.
Take a look at the Raf Simons spring/summer 2016 collection in the gallery below.