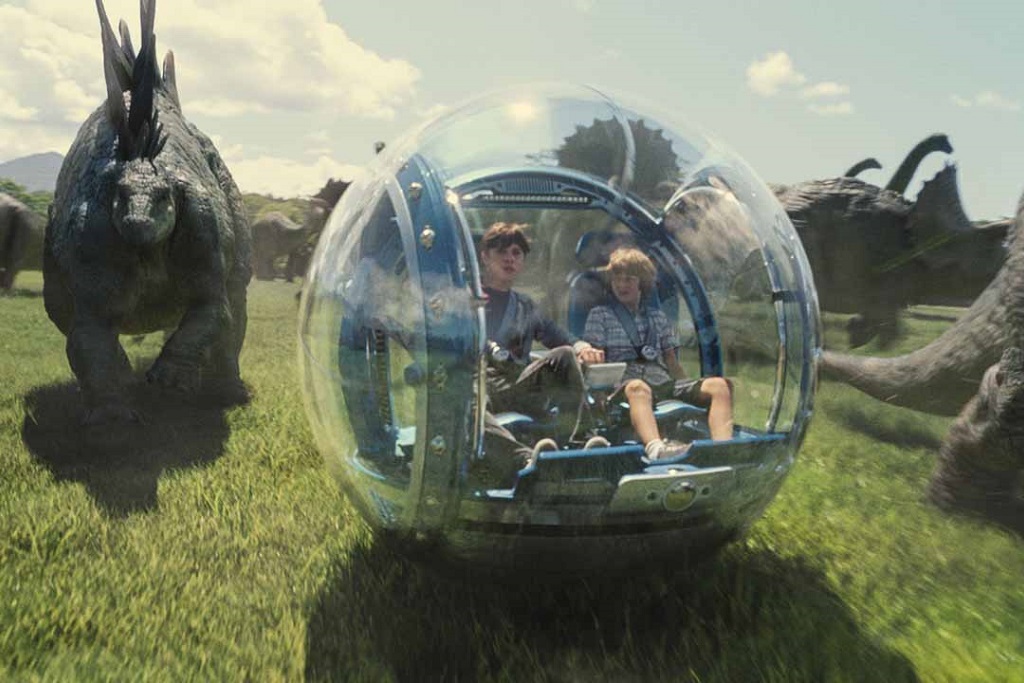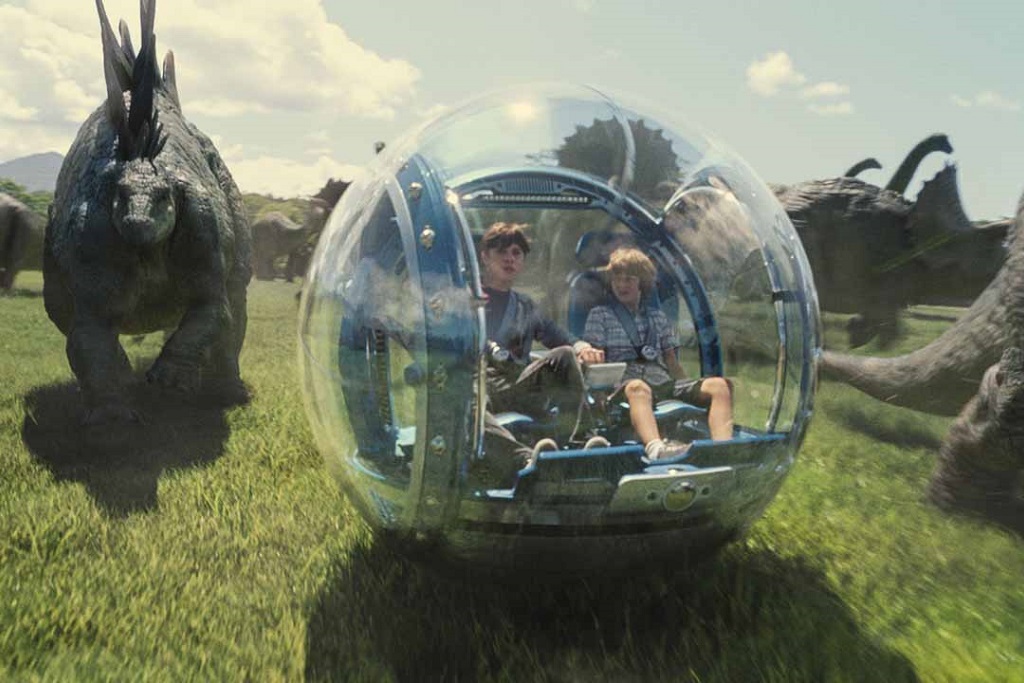 The fourth installment of the Jurassic Park franchise is coming out this week so a final preview has been released to remind us to catch it at the theaters.
Jurassic World is set 22 years after the first film. John Hammond's dream of a dinosaur theme park is now in full swing on Isla Nublar, but there is a drop in attendance so the current owner, the Masrani Corporation, creates a new attraction to turn around the situation. It is discovered that Masrani's planned attraction is a new hybrid lab-created dinosaur, which breaks free and causes havoc throughout the park.
Steven Spielberg is back as the director of the new epic. Jurassic World stars Chris Pratt as Owen Grady (a Velociraptor trainer), Bryce Dallas Howard as Claire Dearing (the park operations manager), and Vincent D'Onofrio as Vic Hoskins (the head of security operations for InGen). The only character returning from the previous movies is Dr. Henry Wu (played by BD Wong) from the original 1993 film.
Jurassic World will be released in theaters worldwide on Friday the 12th of June. (via Highsnobiety)
[embedvideo id="RH0Nkj40KxU" website="youtube"]