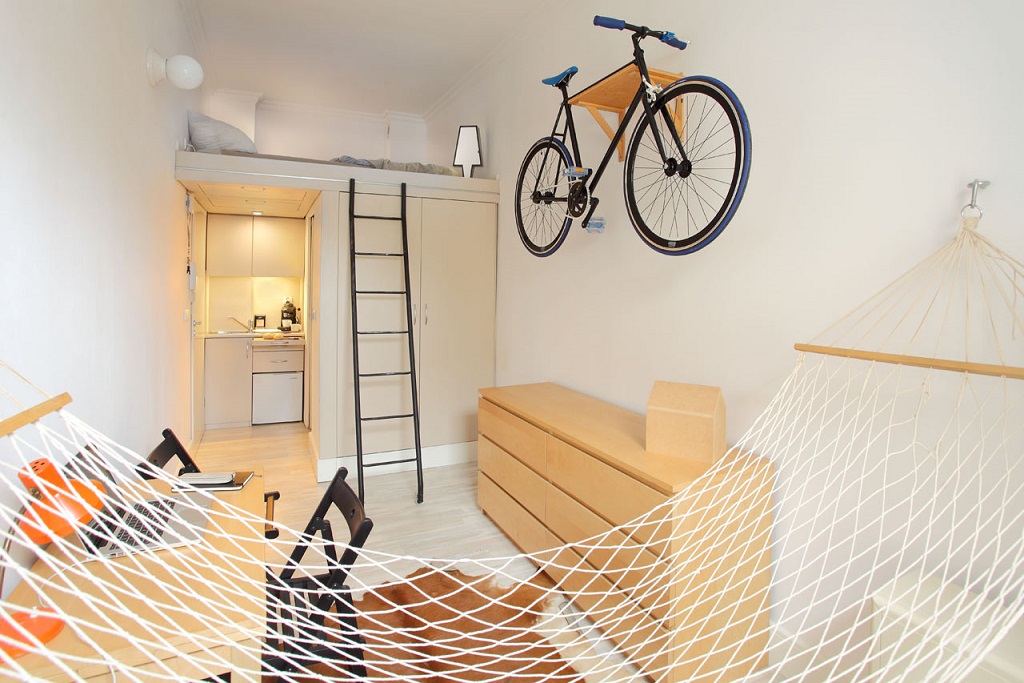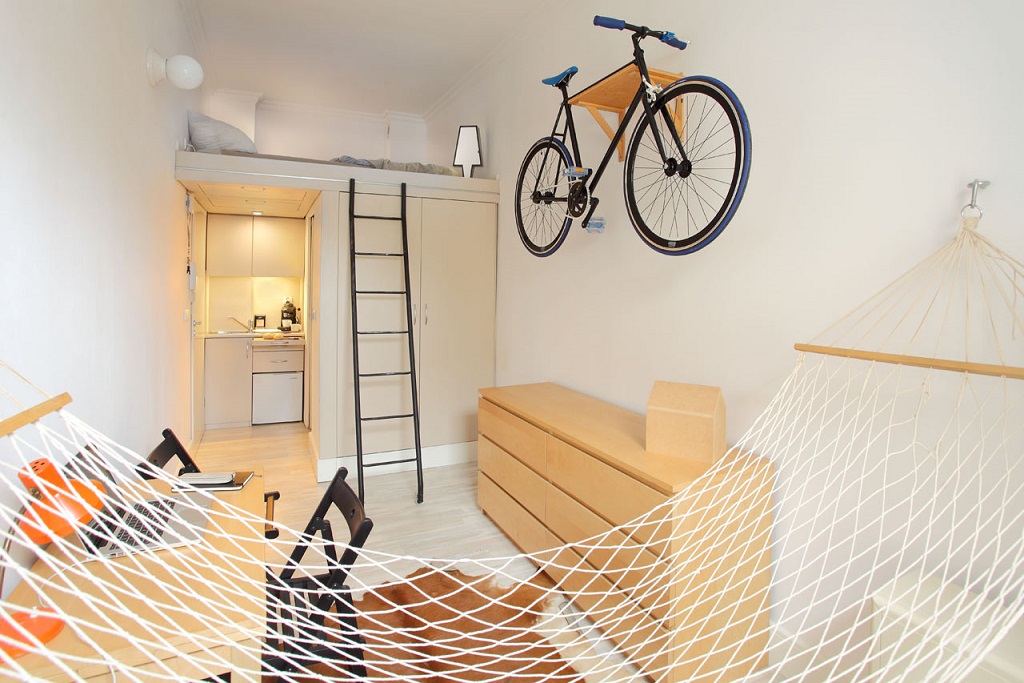 Polish designer Szymon Hanczar took a tiny 140 square-foot city apartment and turned it into a functional home. The small space provides all the necessities including a kitchenette, bathroom, living and working space, storage and a sizeable bed in the loft bedroom. The small space even has a washing machine fitted into the closet, with enough space to place dirty laundry and even do some ironing. It also has a hammock, desk, chair, chest of drawers and a shelf that also serves as a bicycle rack.
The space looks stylishly uncluttered and although it may be a tad bit too basic for most, many minimalist's will argue that it's just about perfect.
Take a look at the apartment in the gallery below.