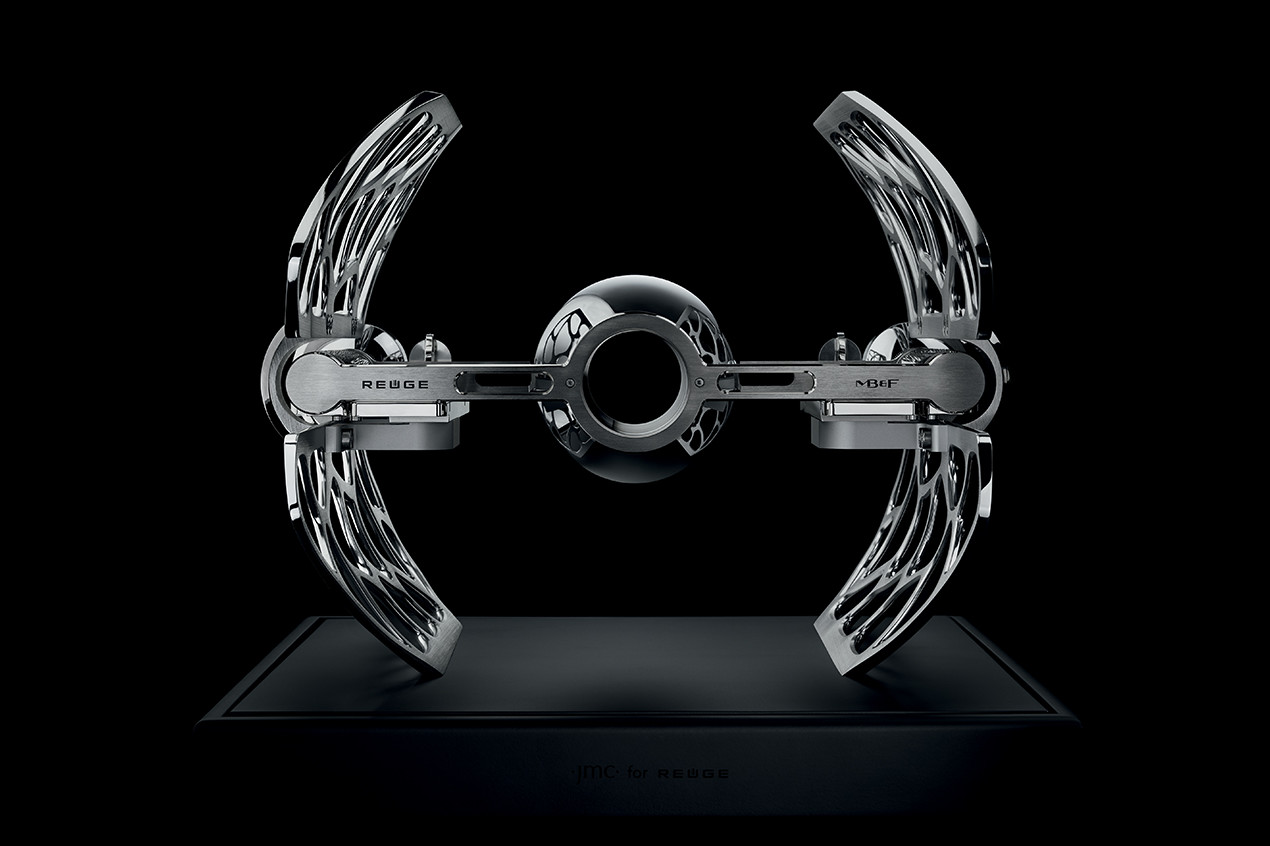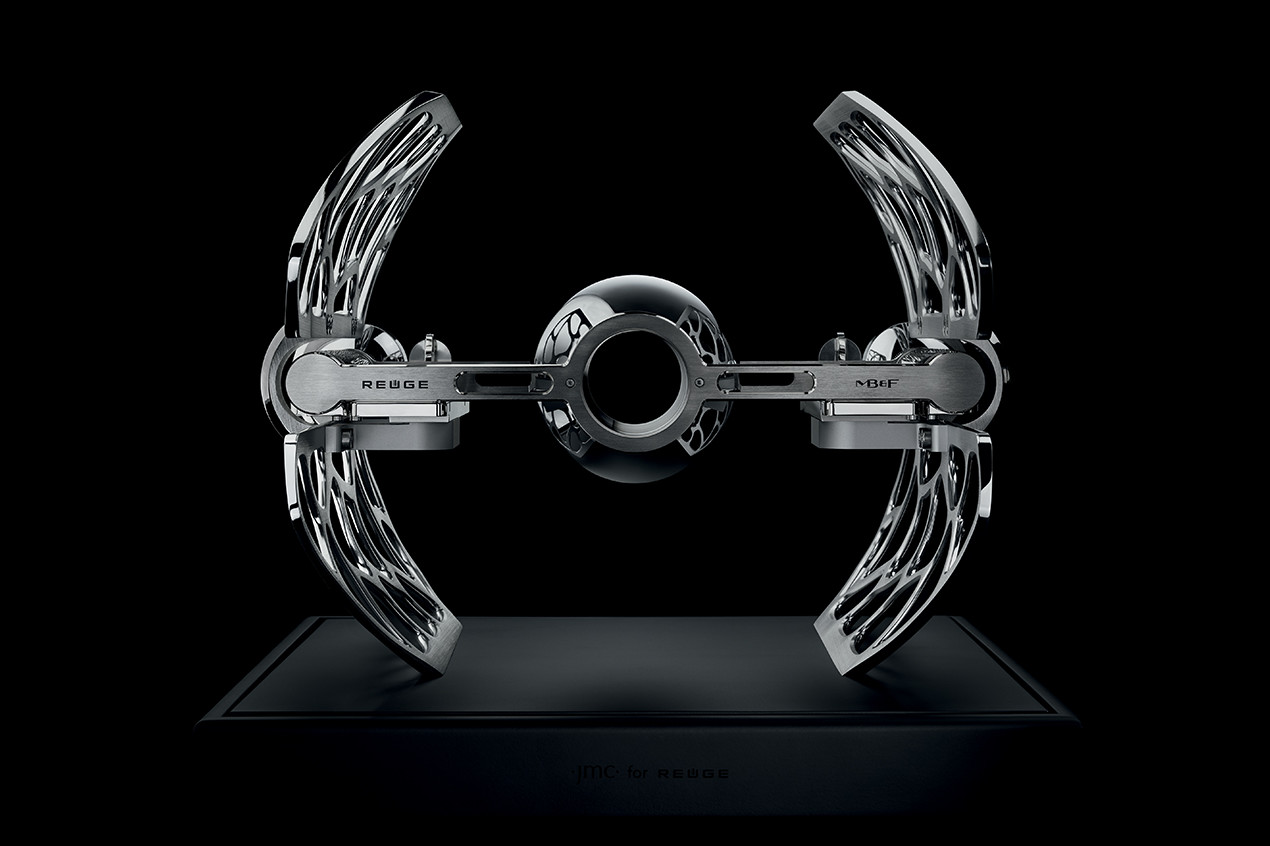 Our friends at HODINKEE are reporting that horological genius Maximilian Büsser and luxury music box makers Reuge are at it again. Their third collaboration, the MB&F MusicMachine 3, is both a celebration of MB&F's (Maximilian Büsser & Friends) 10th anniversary and a homage to some of the most iconic films and TV shows in history. This micro-mechanical masterpiece is unmistakenly inspired by Star Wars' TIE Fighter starship. The two "engines" house the rollers, studded by tiny pins that produce music by plucking a metal comb, and its winding keys. Each roller is controlled by a fan, which ingeniously uses air resistance to regulate the tempo and makes sure the music is played at a pleasing speed.
The soundbox on which the MB&F MusicMachine 3 rests is a work of art in itself. Designed in cooperation with JMC Lutherie's Jeanmichel Capt, maker of high-end guitars, the soundbox serves as an amplifying chamber. Its wood base is made from 350-year old spruce trees, whose slow growth in the very cold climate makes for superior acoustic transmission quality.
The MB&F MusicMachine 3 plays the themes of Star Wars, James Bond, Mission: Impossible, The Godfather, The Persuaders, and Merry Christmas, Mr. Lawrence. Only 99 will be made: 33 in black, 33 in white, and 33 in chrome, and each will cost between $18,000 to $19,000.
For more details, and to get yours, visit the MB&F website here.
[embedvideo id="kvZicOlEhLc" website="youtube"]