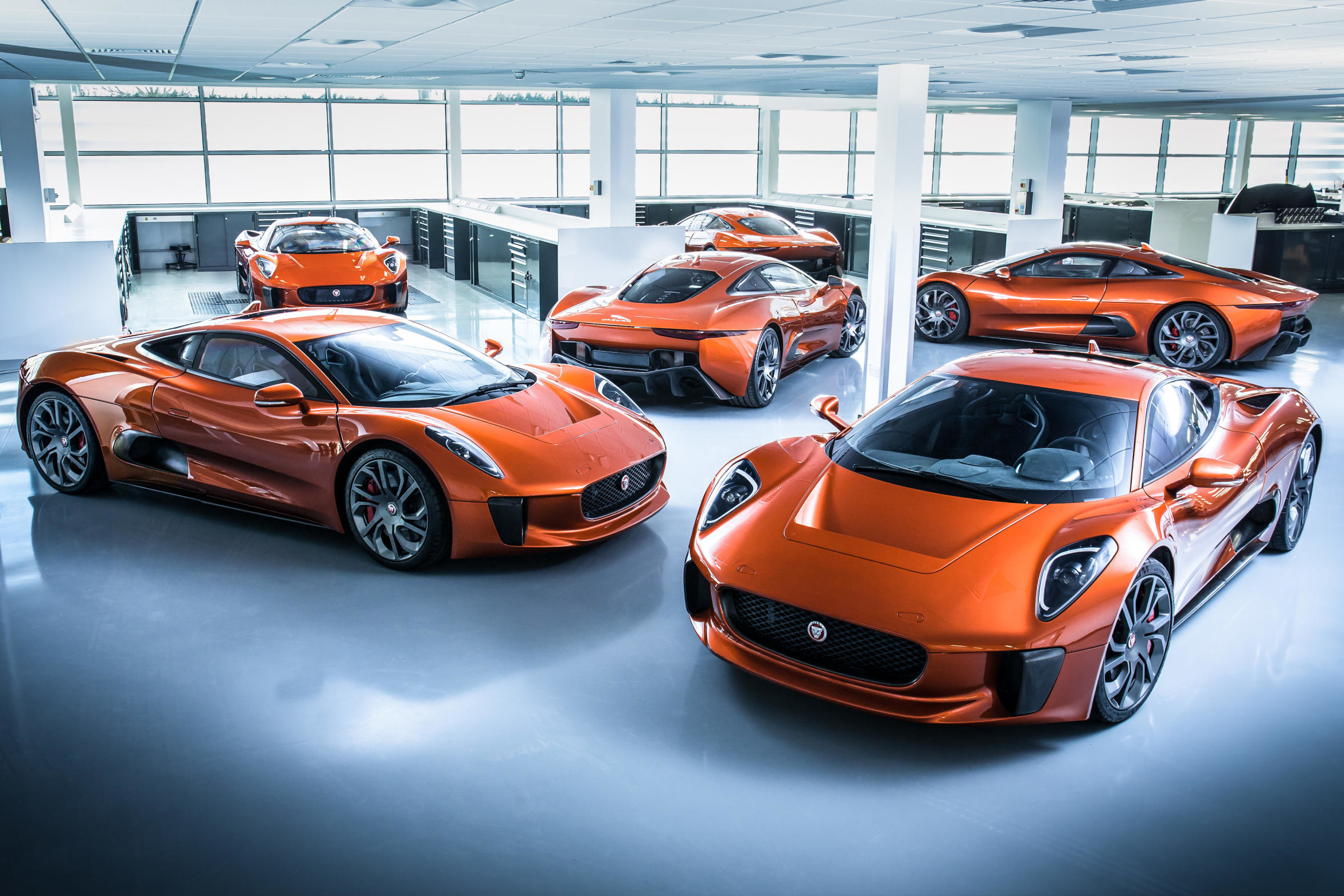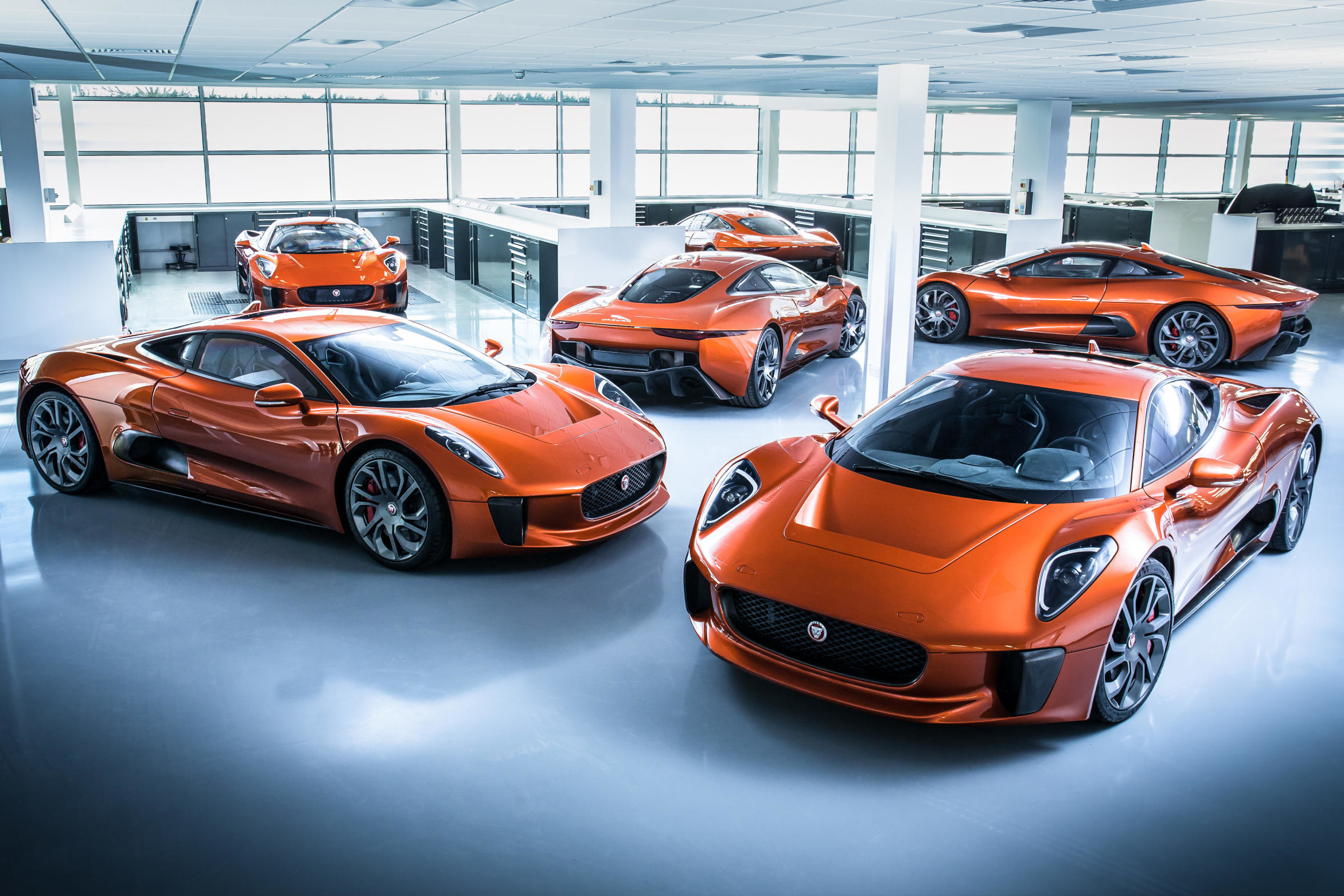 Earlier, we wrote about the Aston Martin DB10, the car Daniel Craig will be driving in the upcoming James Bond movie, Spectre. At the time we thought it was the sleekest, sexiest car we've ever seen in a Bond movie. Turns out we were wrong.
Every James Bond needs a powerful adversary, and this one is equipped with an equally powerful car. The Jaguar C-X75, in an evil-looking orange and boasting the best of a collaboration between Jaguar's Special Vehicles Operations team and Williams Advanced Engineering, is a beauty that outshines even the DB10. It will be driven by David Bautista, who will play the newest Bond villain Hinx.
Unfortunately, just like the DB10, the Jaguar C-X75 likely won't go into production. Until the folks at Jaguar change their minds, enjoy the gallery below, and watch the C-X75 and the DB10 race it out in the streets of Rome in Spectre.