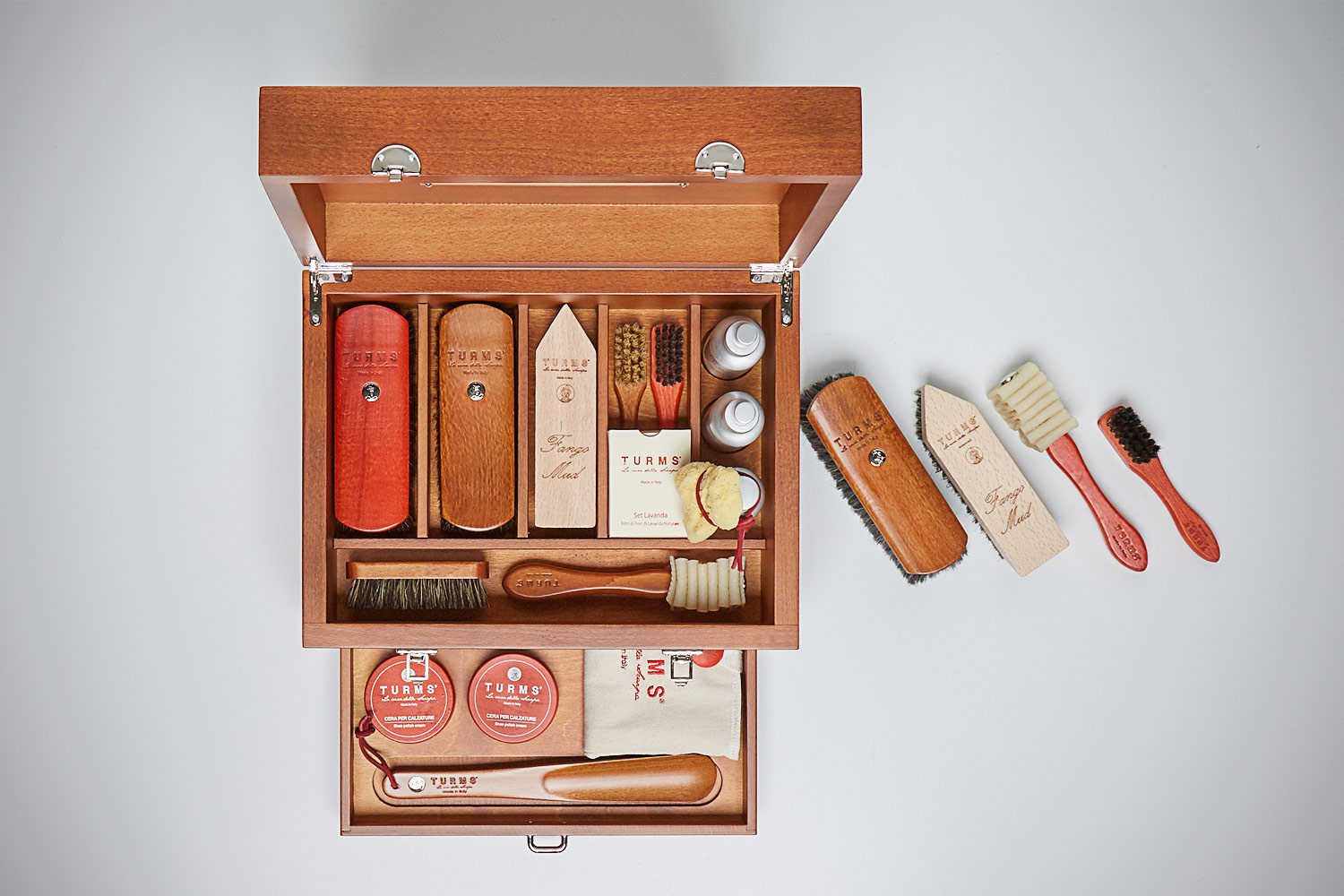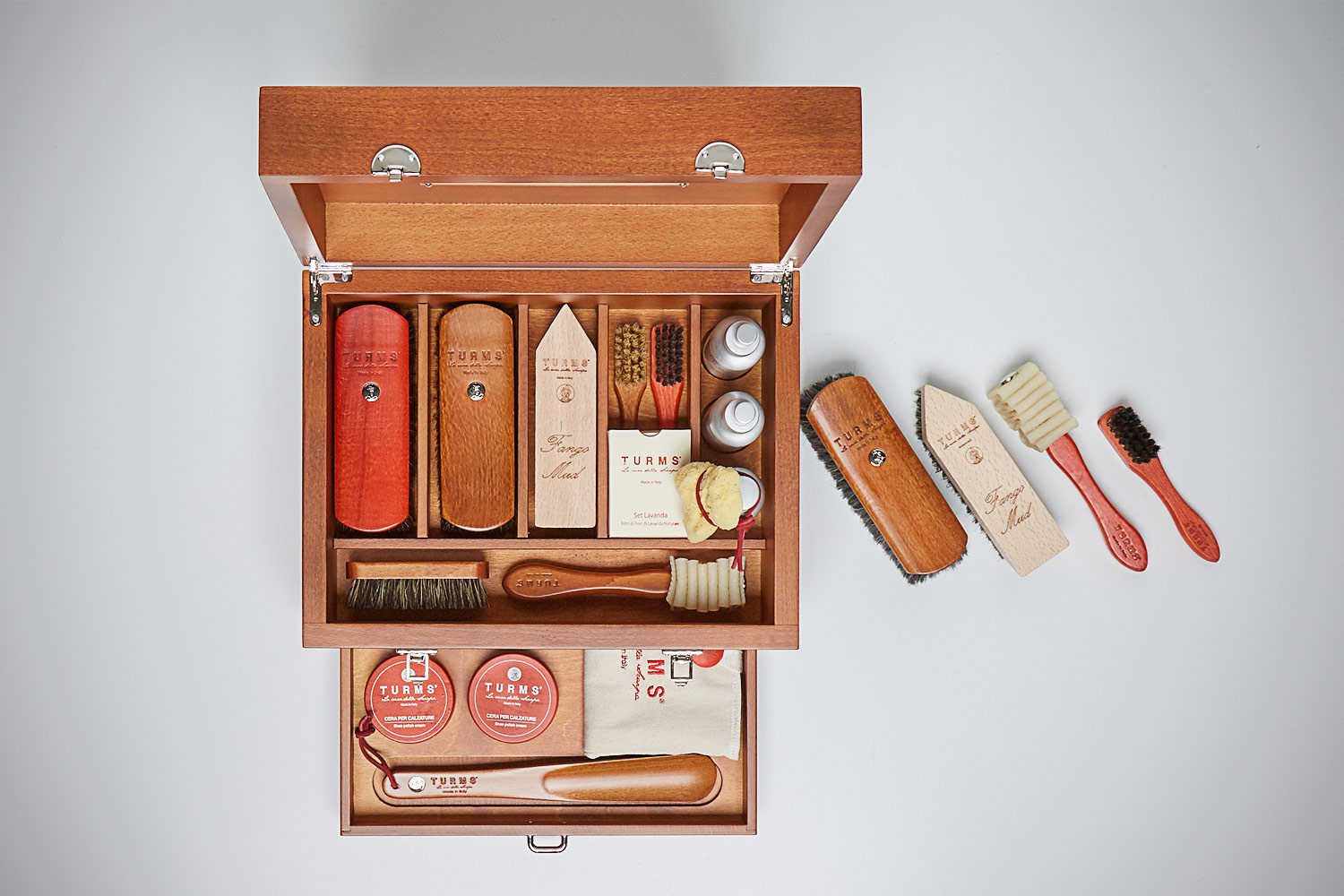 TURMS Italian shoecare products are now available at END., bringing its luxurious offerings to a global market. From its humble beginnings as a family business making shoe lasts, TURMS is now known for some of the highest-quality shoe care products and shoe accessories in the world.
Hailing from Montegarano, the capital of Italian shoemaking, TURMS creates shoe care products with luxury in mind. Their hardwood Valet Case sports cordovan leather and polished silver ornamentation. Their polishing creams use natural beeswax, and their deodorizers use infused peppermint and lavender.
Shop now by browsing the TURMS section at END.