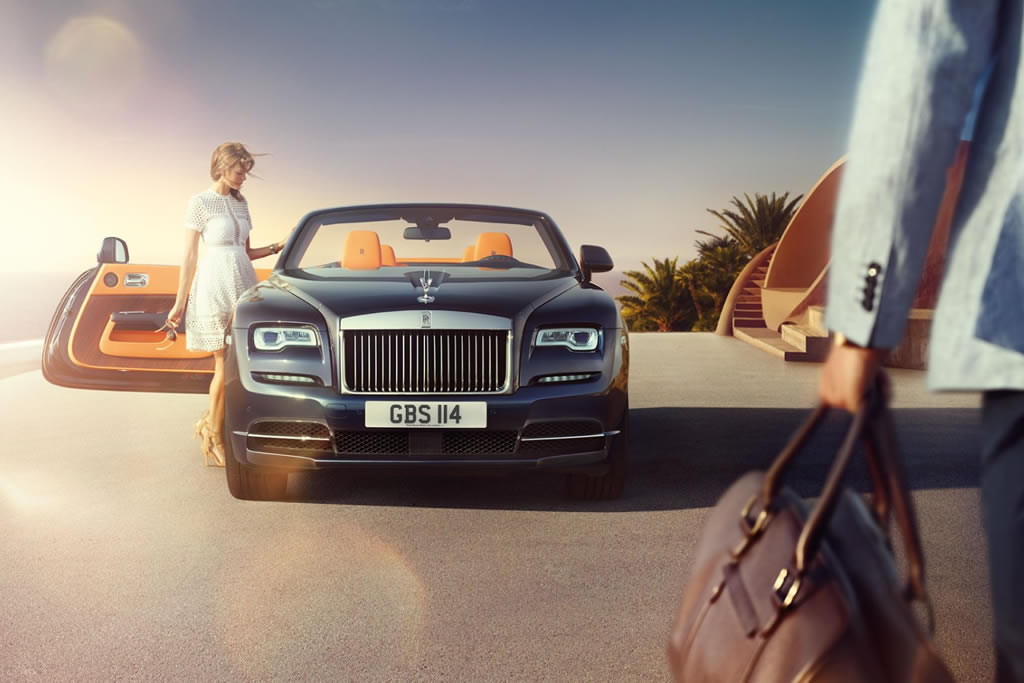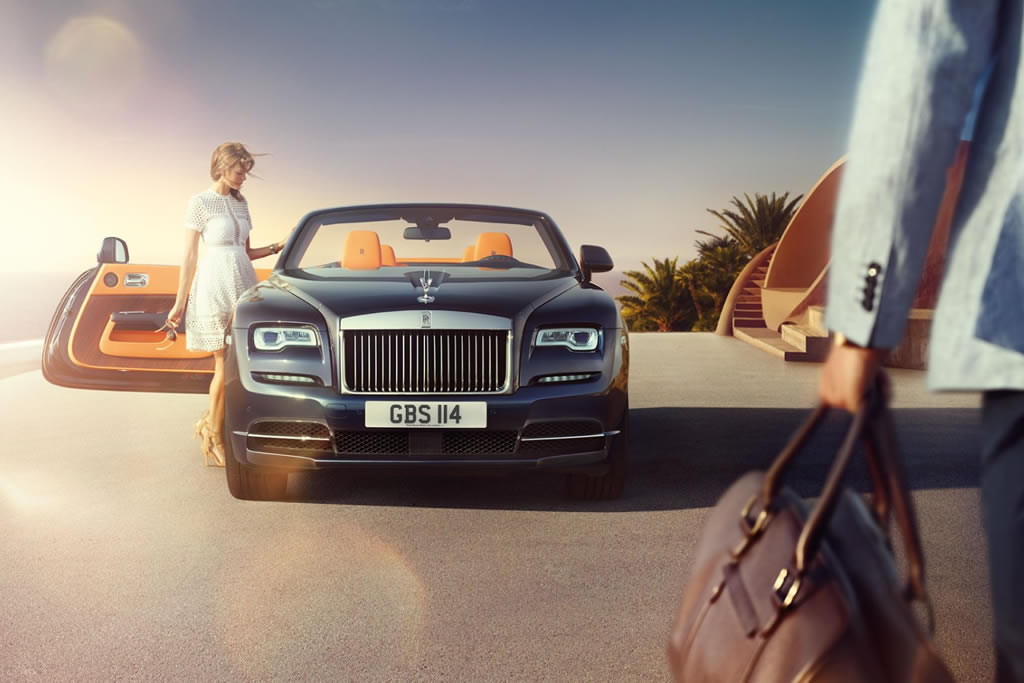 This morning, Rolls-Royce officially took the covers off their latest creation, the Rolls-Royce Dawn. This is more than just a Wraith with the top cut off. In fact, inspiration actually comes from the original Silver Dawn of the 1950s, of which only 28 were made. It's a true four-seater with not a single detail overlooked. Each edit here is purposeful and looks to further solidify the coachmaker's place atop the ultra-luxury segment. In fact, eighty-percent of the new Dawn's body panels are brand new and completely independent from the rest of Rolls-Royce's stable. For example, when you compare the front end with that of the Wraith, you'll see it comes out about 2.1 inches more while the grille is lowered by 1.7 inches.
The color combination shown is simply breathtaking as the "Midnight Sapphire" exterior plays effortlessly with the Mandarin leather seen throughout the interior. And say what you want about the Dawn getting a soft top instead of a retractable hard top, the timeless detailing is what makes this beauty a Rolls-Royce. And to give a bit of reassurance, Rolls-Royce says the interior here is as quiet as its hard-top Wraith. The roof can open or close in 22 seconds with utter silence, even at up to 31mph.
Speaking of speed, the performance figures here aren't too shabby either. We've got a twin-turbocharged, 6.6-liter V12 that's coming over from the Ghost, capable of 563 horsepower and 575 pound-feet of torque. When mated to the brand's ZF eight-speed automatic transmission, it delivers a 0-62mph time of about 4.9 seconds and caps out at 155mph. There are also some pretty impressive tech offerings like bespoke audio and enhanced night vision that can detect humans and animals. There's even the Dawn's Spirit of Ecstasy Rotary Controller which is essentially a one-touch solution for managing the navigation and media functions.
Orders are already being taken for the Rolls-Royce Dawn, but don't expect everyone to be able to get their hands on it just like that. Making it that easy wouldn't make it a Rolls-Royce.