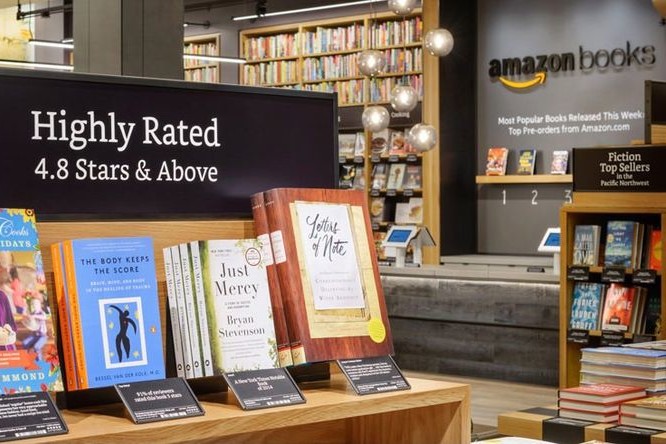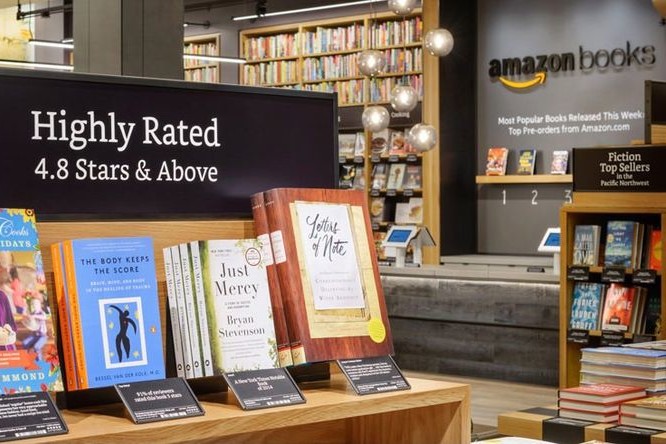 It seems Amazon is really serious about this brick-and-mortar thing. Just yesterday, Amazon opened their first-ever physical bookstore, after nearly 20 years selling books online. Located in Seattle's University Village, Amazon Books will be stocked differently from traditional bookstores, using Amazon.com data (i.e. customer ratings, sales totals, Goodread's popularity, etc.) to decide which books to sell.
Also, unlike most bookstores, the books will be displayed cover out instead of spine out, with a small placard below each book containing its Amazon rating and a real customer review. In-store prices will also match online prices. Lastly, as to be expected, the store will have a section displaying Amazon tech products, where shoppers can try out Kindles, Fire Tablets, the Echo, and the Fire TV.
If this store does well, expect to see an Amazon Books store near you in the years to come.