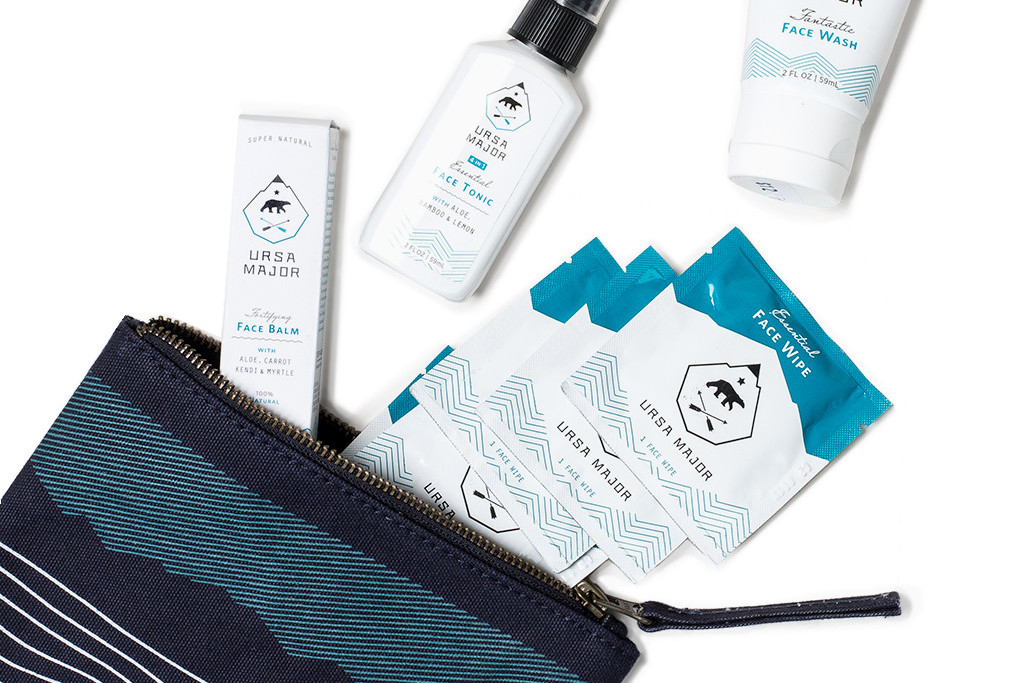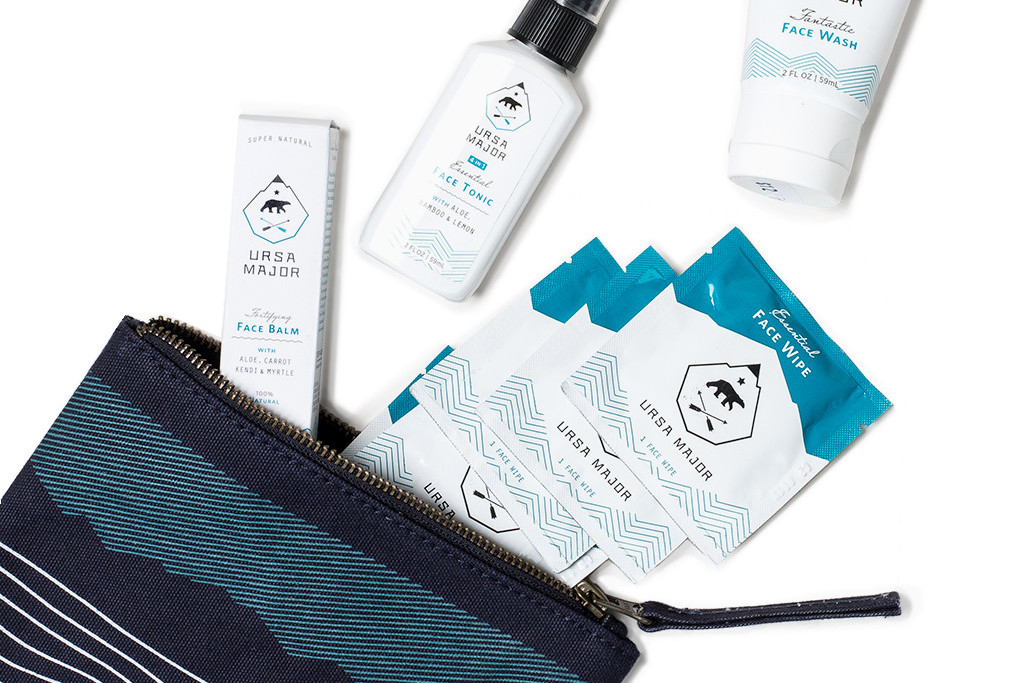 Outdoor lifestyle brand United By Blue teams up with natural skin care company Ursa Major to launch the limited-edition Blue Ridge Kit. It's an exclusive, travel-ready collection of skin products set to make your next trek a pleasure – in more ways than one.
The Blue Ridge Kit contains travel-friendly versions of some of Ursa Major's most popular products, namely the Fantastic Face Wash, the 4-in-1 Essential Face Tonic, the Fortifying Face Balm, and the Essential Face Wipes. All the products are housed in the handsome, classic organic waxed canvas pouch by United By Blue. The Blue Ridge Kit costs only $54 – $10 less than the sum of its parts.
The great thing about this travel kit is that for every one sold, United By Blue commits to remove one pound of trash from our oceans and waterways. For their part, Ursa Major will donate 1% of all sales to protecting America's wildest places.
If you like the outdoors, then the Blue Ridge Kit is a pretty good deal. You get to stay comfortable while enjoying the wild, and contribute to preserving it at the same time. Only 300 kits will be made, so get yours quick.