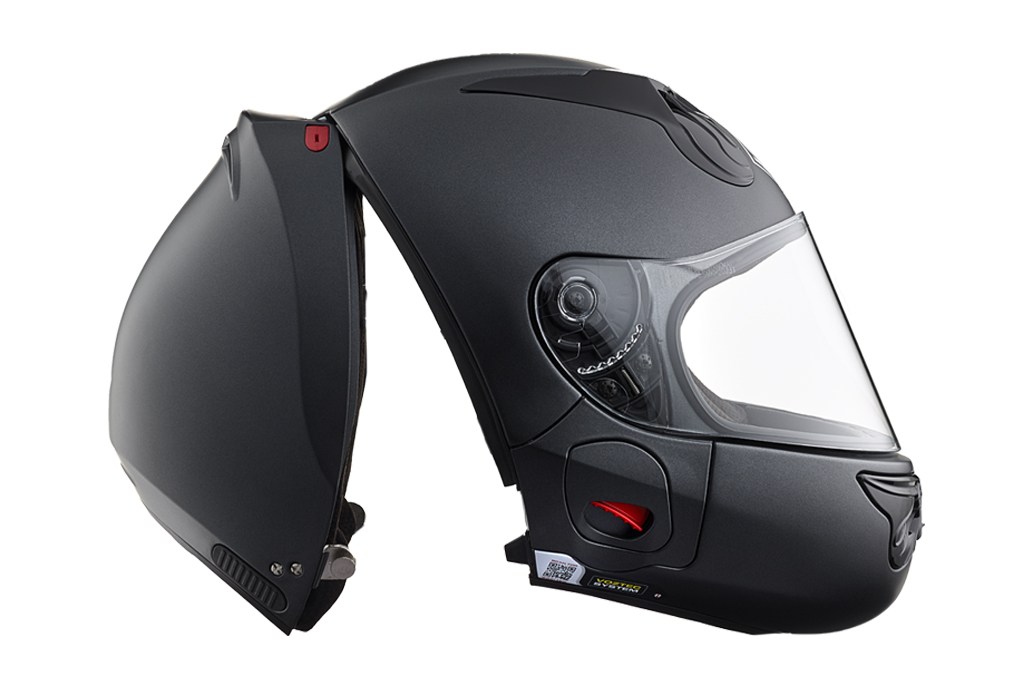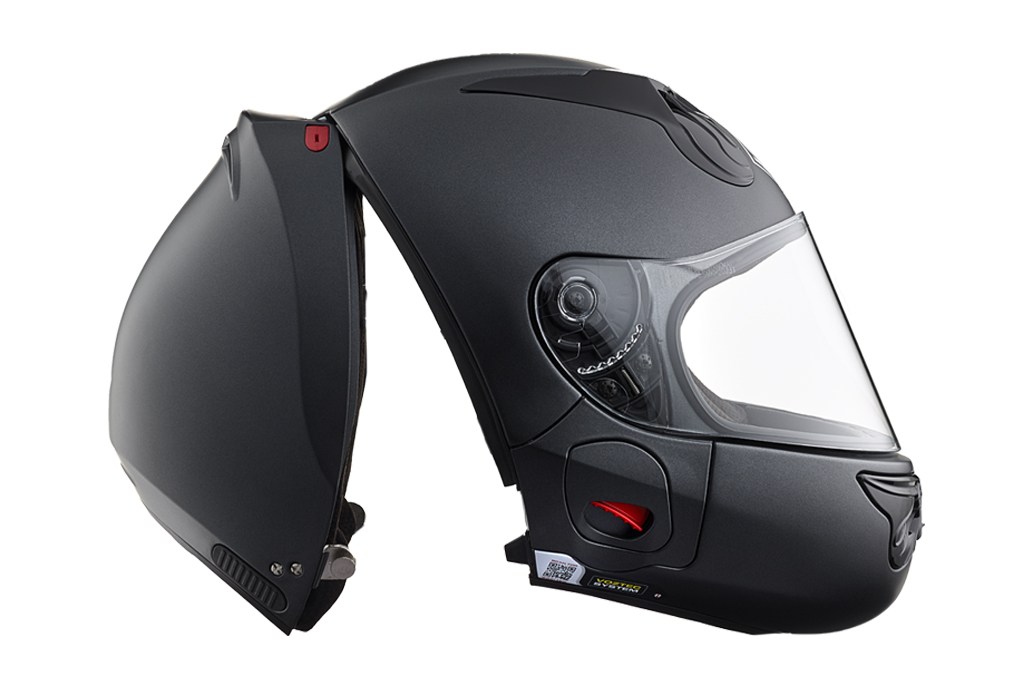 If you drive a motorcycle, then you've probably experienced the hassles of wearing a helmet: Having to take off eyewear before putting it on, clipping your ears while bringing it down, and so on. The new Vozz helmet does away with all of that, and adds a welcome dose of comfort and safety on top of it, as well.
The Vozz motorcycle helmet has a hinge on its crown, letting you put the helmet on from the front instead of from the top. Also, now that the helmet's opening doesn't dictate the space inside, you can tailor-fit your helmet to the size of your head. There are three helmet shell sizes, three EPS liners, and various comfort liners available.
The Vozz helmet's best feature comes into play when the worst happens. While conventional motorcycle helmets may require cutting tools to remove from your head, paramedics can now unhinge the helmet from the top, allowing quicker access and saving precious minutes. Compliant with ISO and most global regulations, the Vozz motorcycle helmet can be explored in more detail here.