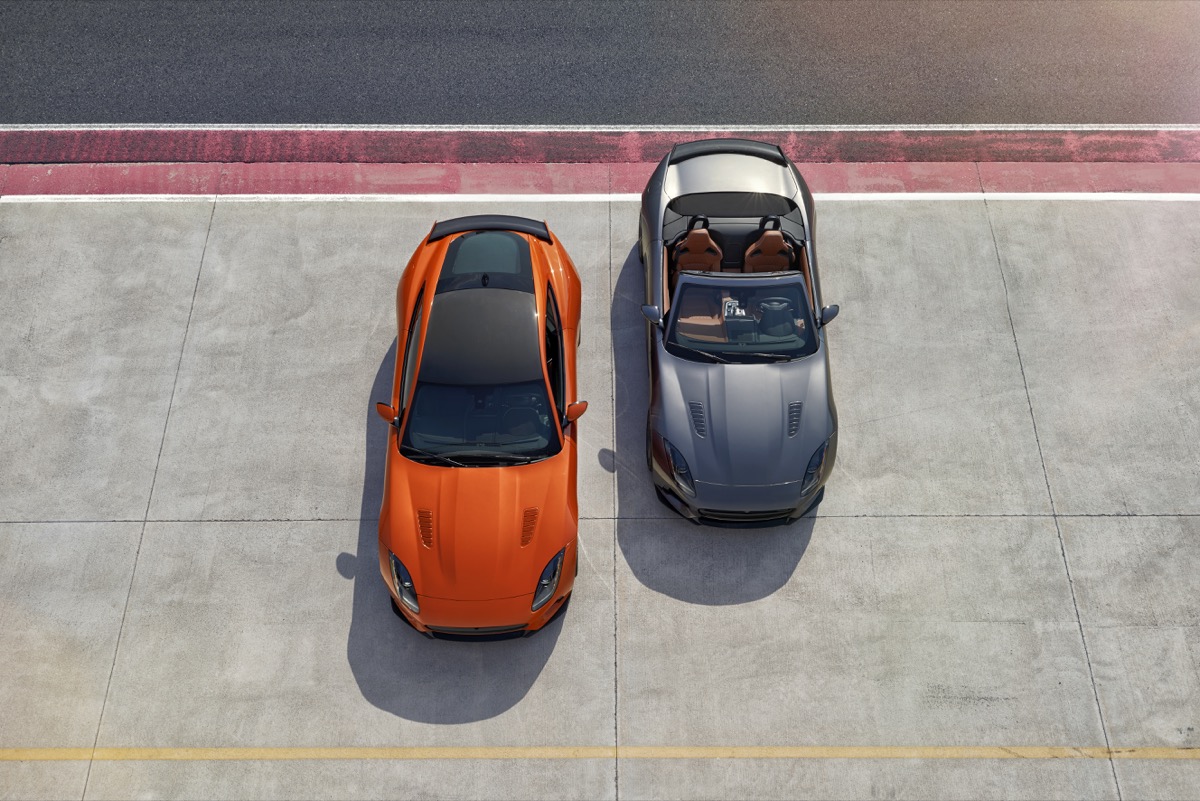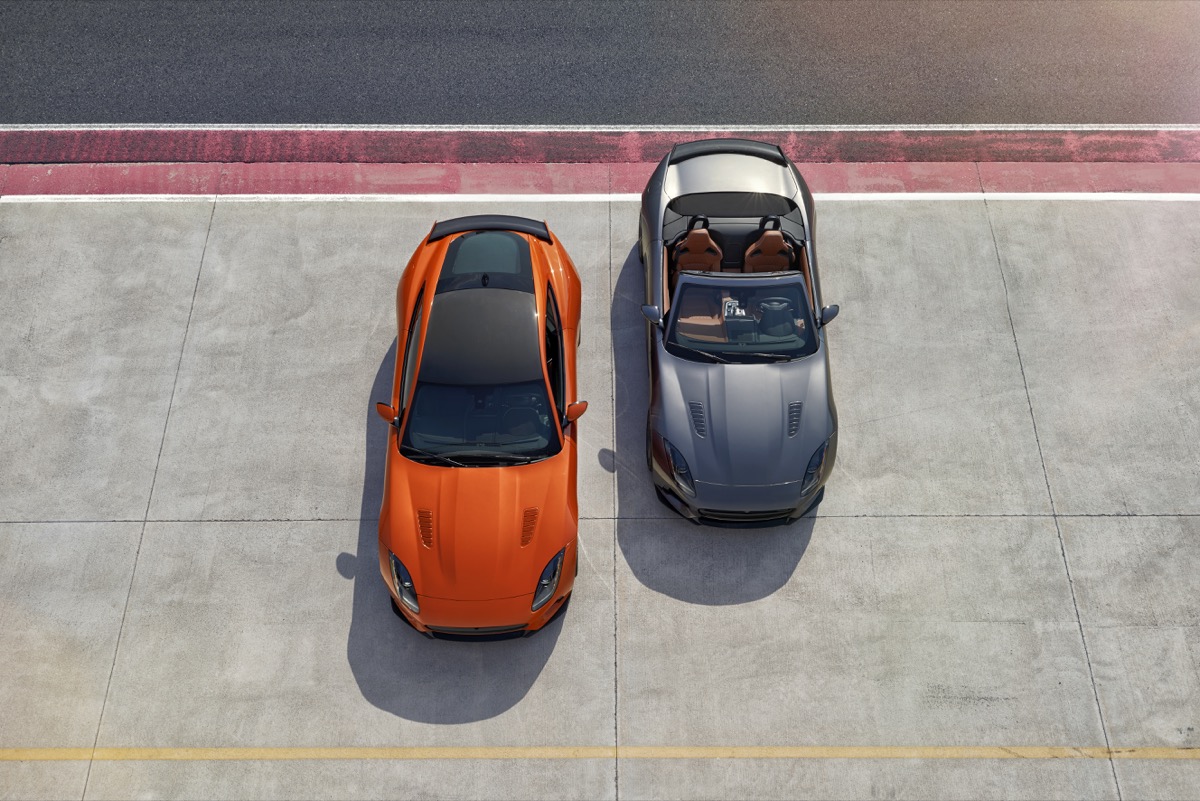 The Jaguar F-Type is arguably one of the most well-designed two seaters on the market and the F-Type SVR puts it on a whole new level. Jaguar-Land Rover have done an exceptional job defining a consistent design ethos, giving us aggressive styling that turns heads and makes you forget about those few years where the brand was left trying to figure things out. The Jaguar F-Type's success can also be credited to a strong 2015 marketing campaign that drove a ton of sales and seems like the perfect time to go after the likes of Porsche. The Jaguar F-Type SVR will do just that, with a hard top and convertible variant on the way. Power comes from a 5.0-liter, supercharged V8 that's been tweaked by the folks at JLR's Special Vehicle Operations. And if you thought the F-Type's stock sound was impressive, expect an even throatier sound courtesy of the SVR's Inconel titanium exhaust system. The end result is a 575-horsepower behemoth that comes with 516 pound-feet of torque and a 0-60 time of 3.5 seconds, shaving nearly half-a-second of when compared to the Type R. The all-wheel-drive Porsche 911 GTS doesn't deliver this much performance and costs a little less than the SVR.
The F-Type SVR features an enhanced aero package which includes a beefed up bumper and splitter. There's a flat underfloor, rear venturi, and carbon fiber active rear spoiler as well, making for a major reduce in lift and drag. Inside, look for a slew of SVR-only details like the seats done up in a Lozenge Quilt pattern. The instrument area and center console are both done up in suedecloth as is the SVR steering wheel.
The Jaguar F-Type SVR is due for delivery starting this summer, priced from $125,950 for the Coupe and $128,800 for the Convertible.