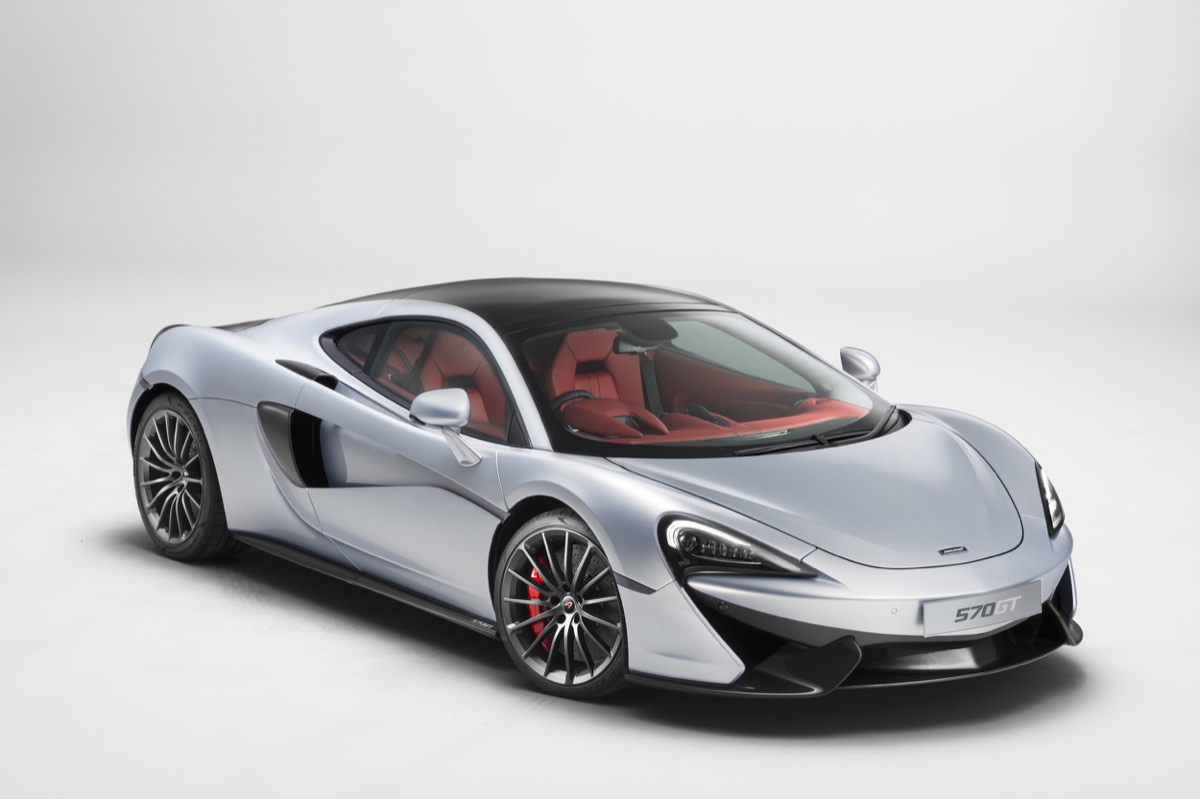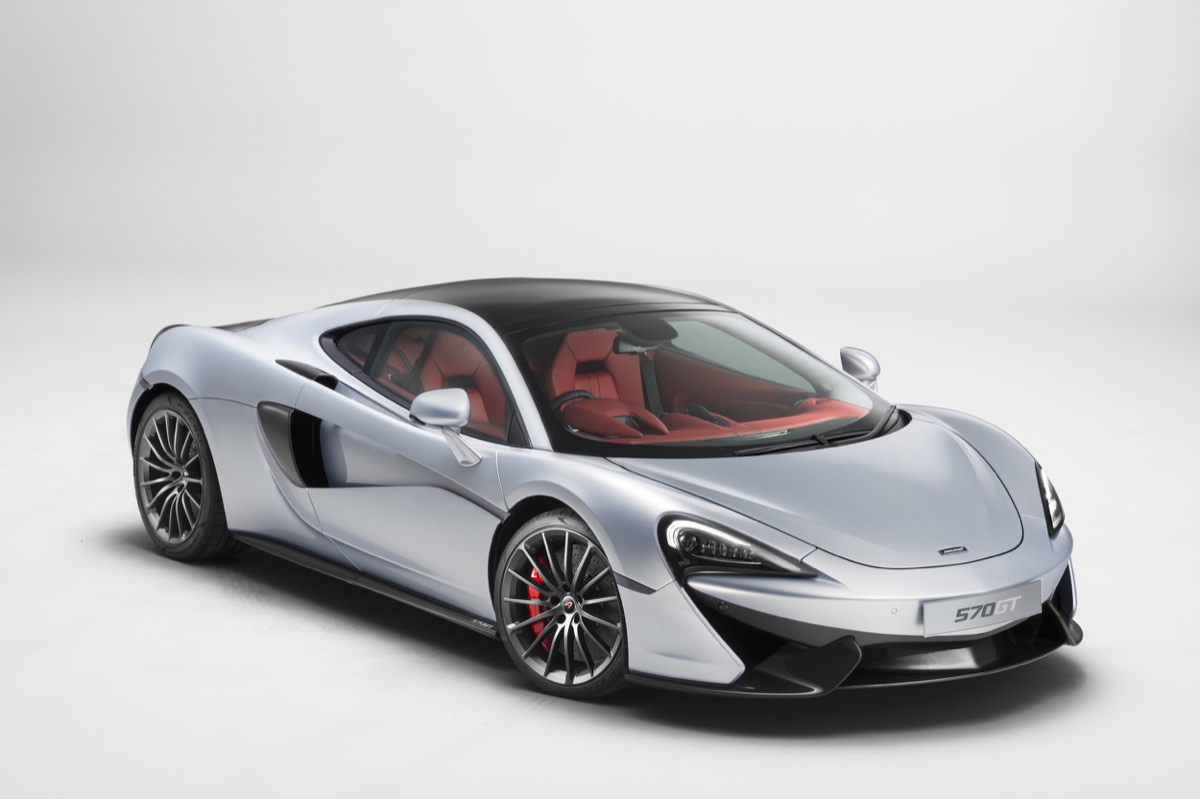 Introducing the McLaren 570GT, a Grand Touring version of Woking's 570S. It's a look at the car's potential market that's shifted some key things around, including a sizeable hatchback behind the driver and passenger that provides more storage space, pushing up to 12.4 cubic feet of space in total. McLaren is targeting folks less inclined to hit the track and positioning the 570GT as a daily driver. It's got a side-hinged glass rear hatch which allows for easy access to storage area as well as a softer suspension for a more comfortable ride. There's some added weight coming from redesigned aluminum panels and additional trimmings and when coupled with other minor edits, the car's 0 to 60 time comes in at 3.4 seconds versus 3.2 of the 570S. Top speed's still at 204 mph as power still comes from the same 4.0-liter, 90-degree, quad-cam, dry-sump, twin-turbo V8, churning out 562 horsepower and 442 pound-feet of torque. The transmission stays the same here as well so you get McLaren's seven-speed, twin-clutch, semi-automatic system. The one thing we're less excited about is that the 570GT brings over a quieter exhaust from the 540C and features steel brakes instead of carbon ceramic. If we had our way, we'd opt for the same exhaust as the 570S with a more conservative automated valve control that would stop the neighbors from waking up.
There are two trim options — Luxury or B and M Sports — each offering up a ton of standard details like panoramic sunroof, soft-close doors, electronic steering column and seat adjustment, a leather covered parcel shelf with luggage restraint hooks, extended interior trim into the hatchback, and an optional 1,280-watt, 12-speaker Bower & Wilkins stereo system.
The McLaren 570GT will make its international debut at Geneva next month, with sales starting in July and deliveries kicking off later this year. Price is set at $198,950, which is about 10 percent more than the 570S.