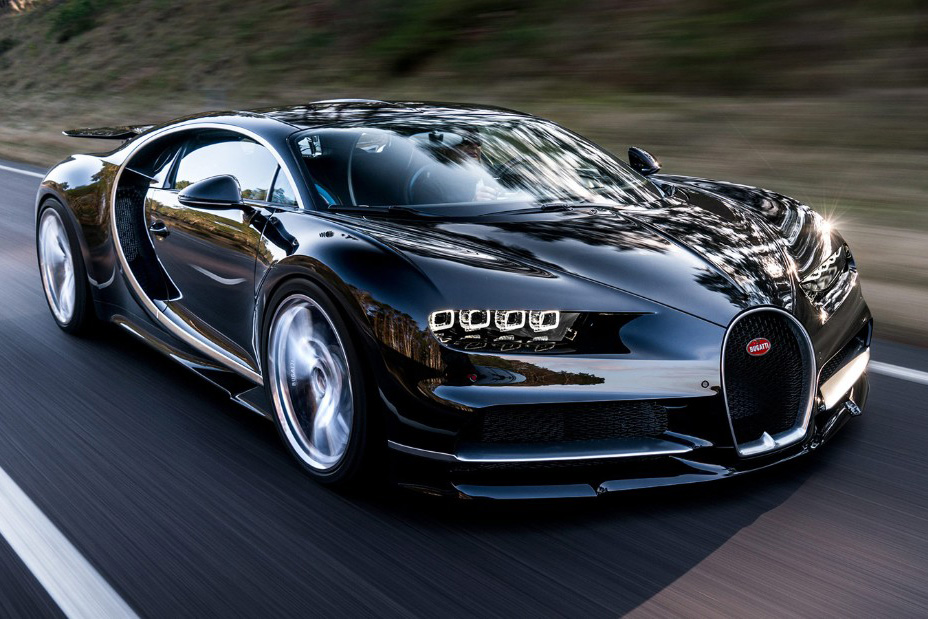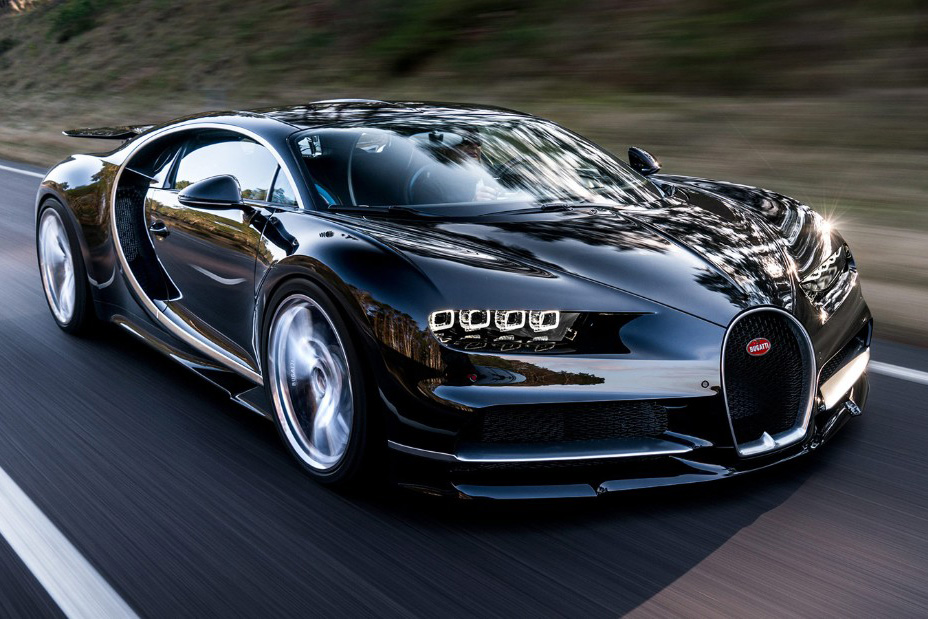 It's been 11 years since Bugatti unveiled their now iconic Veyron, a marvelous supercar that packed a thousand horses and turned heads in the process. Now, the super-luxe automaker has taken the covers off the Chiron, a hypercar that brings along nearly 500 more ponies than its predecessor while also going up a few notches in terms of design and detailing. Power comes from a 8.0-liter, quad-turbo W16 motor which dishes out exactly 1,478 hp and 1,180 pound-feet of torque, managed by a seven-speed dual-clutch transmission. The all-wheel-drive hypercar's top speed comes in at a ridiculous 261 mph with a 0 to 62 mph time of just 2.5 seconds. Not impressed? Well, the Chiron goes 0 to 124 mph in under 6.5 seconds and 0 to 186 mph in 13.5 seconds.
And to really have some find, the Chiron's got a drift mode as well as different top-speed and handling modes, catering to what you're trying to do. When you're kicking things into high gear, an airbrake pops up to help you slow down. The Bugatti Chiron's air suspension has been tweaked to perfection, even bringing along five preset modes that help you handle different scenarios. There's a Lift mode that raises the car to avoid any speed bumps and potholes, alongside Auto, Autobahn, Handling, and Top Speed. Each not only shifts the height but also has different top-speed limits and sees the Chiron activate different aero functions to achieve optimal gains. But if you're trying to hit 261, you'll need to be in Top Speed mode, which requires you stop the car and engage the feature using a Speed Key.
The overall design flow of the Chiron is unmistakably Bugatti, but it's a massive leap, as the automaker hopes to catch up to modern-day hypercars such as the P1, Porsche's 918. The design team worked closely with engineering and aerodynamics teams to ensure any design details didn't hinder the car's overall performance efficiencies. Key design cues include the Chiron's horseshoe grille that features the Bugatti badge, a front splitter, thin LED lights with intake flow lines that redirect air to the front brakes. The front wings and large central fin are again meant to deliver as much on the form front as they are in terms function. Look also at the NACA ducts on each side of the car, which make way for an overall sleeker design, as does the integrated rear spoiler. The central exhaust system is monstrous in terms of size and sound, while the rear's finished off by an equally aggressive diffuser.
The interior's everything we've come to expect from Bugatti. It's got rich leather seating, carbon fiber detailing throughout, swooping alongside brushed aluminum. It even has the first airbag in the world that can deploy through the carbon fiber dash to protect the passenger. Needless to say when you're topping off at 261 mph, safety's not overlooked one bit.
The Bugatti Chiron is priced at $2.6 million and is limited to just 500 units, of which 150 are already reserved.