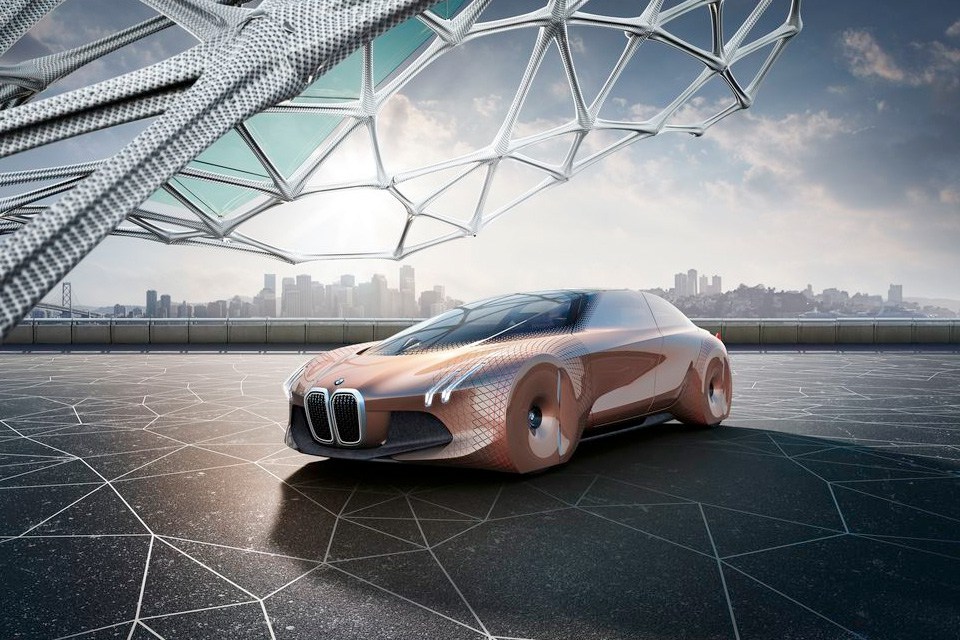 BMW's Vision Next 100 Concept Makes Way for Next 100 Years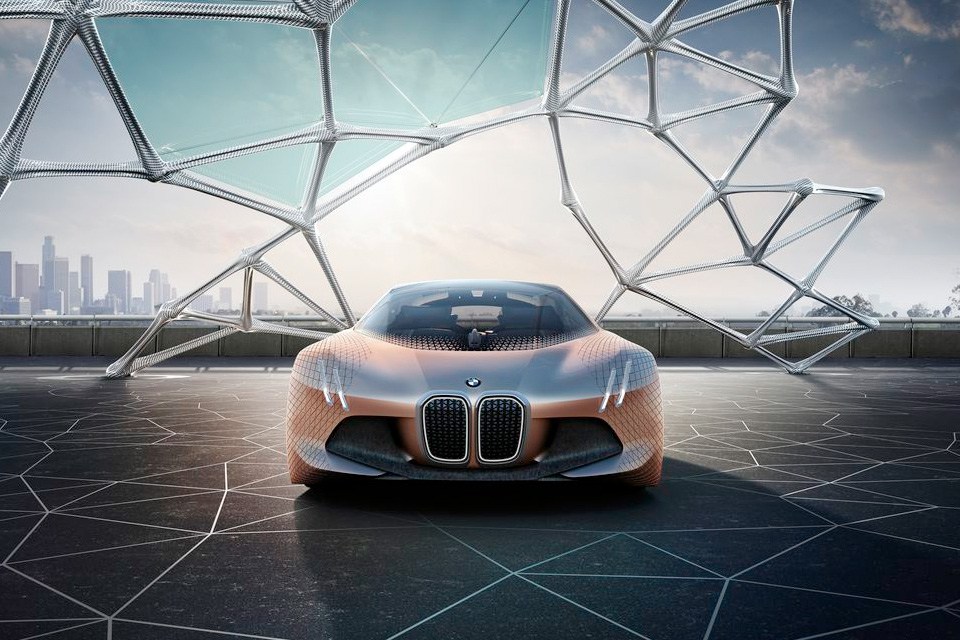 With BMW celebrating their 100th anniversary this year, the German automaker has unveiled their ambitious model for the future, the Vision Next 100. The design pulls inspiration from current i8 concepts while also pushing the boundaries and showing us the possibilities are limitless. The Vision Next 100 is a fully electric sedan with an aggressive profile and four butterfly doors, each capable of opening with the help of proximity sensors. And as you'd wish for a hundred years out, the Vision Next 100 can drive itself, with two driving modes that allow you to control the wheel and get a ton of 3D visual markers to assist you or the second which makes the steering wheel flush with the dash and seat recline to where you literally have zero worries. BMW's Companion personal assistant is also on board to monitor both the driver and passengers, learning their habits and adapting over time.
The Vision Next 100 is in Geneva now but expect a lot more to come from BMW as their centennial continues.