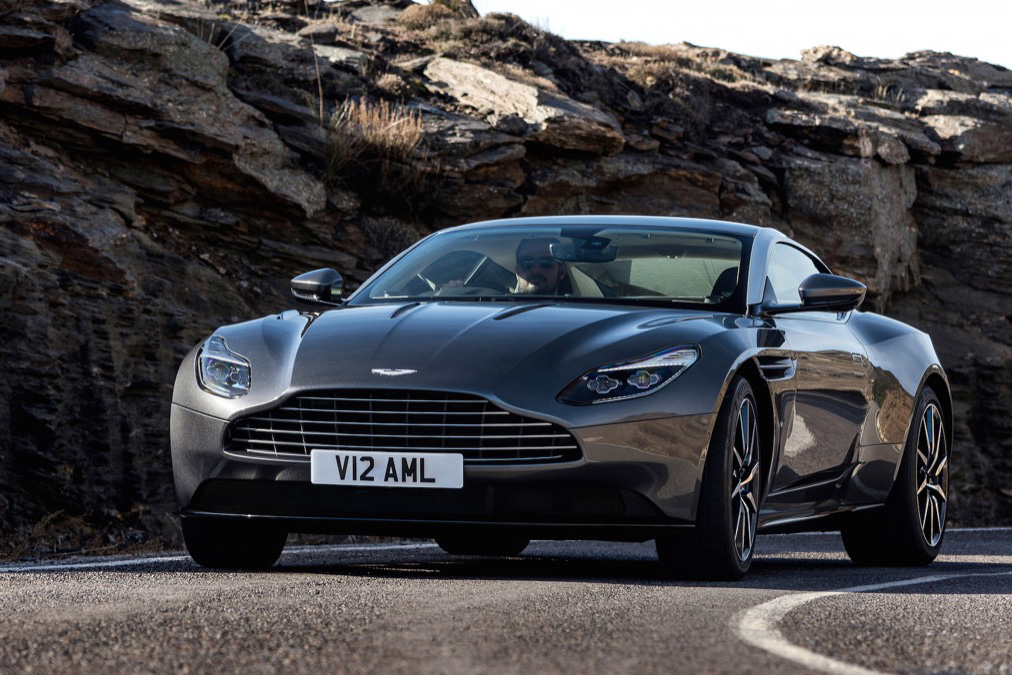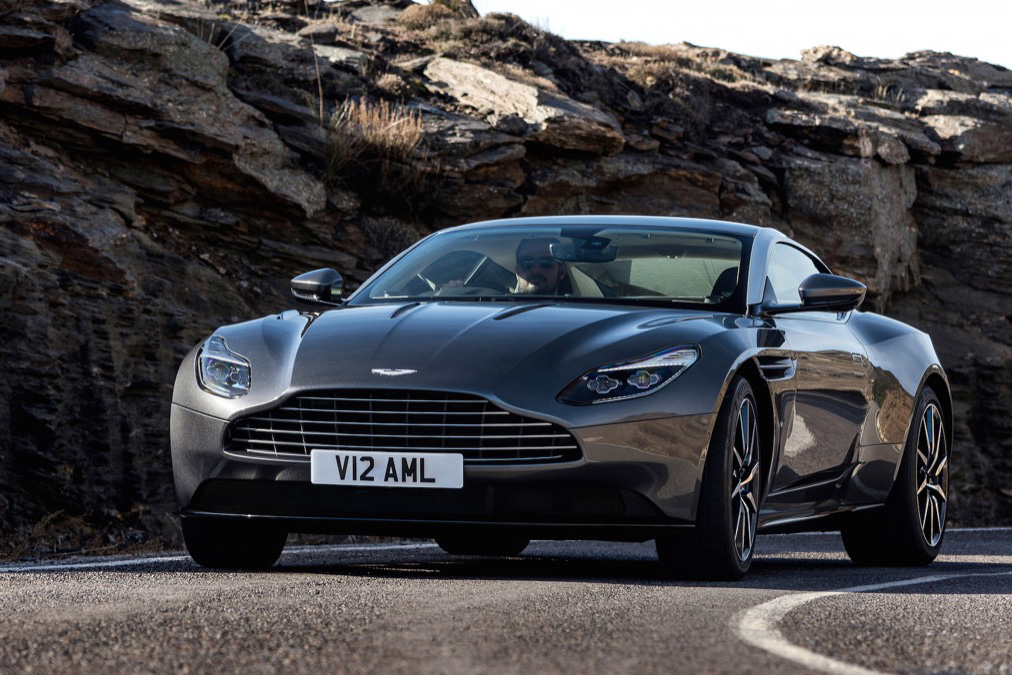 British automaker Aston Martin has introduced their DB11 supercar, the tenth (there was no DB8) in a series that kicked off back in 1948 with the DB1. The latest features all-new components, including its refined aluminum body, suspension, interiors, and electronics that make it all come together. Aston Martin's moved away from a 6.0-liter naturally-aspirated V12 engine to the brand-new 5.2-liter twin-turbo'd V12 which is mated to a ZF eight-speed automatic transmission and a mechanical limited-slip differential. In the end, we get a 600-horsepower behemoth that's got 516 pound-feet of torque, a max speed of 200 mph, and a 3.9-second 0-62 time. And to achieve stronger efficiencies, the car closes down one bank and runs as a 2.6-liter straight-six when driving on low power. Furthermore, the car's able to seamlessly switch off between both banks so they remain agile while preventing the exhaust catalyst from overcooling.
In terms of design, the exterior's unmistakably an Aston but somehow manages to one-up the DB10 we saw in Bond's Spectre. And in order to make the DB11 a proper two-plus-two GT, the folks in Warwick extended this new flagship by 1.18 inches when compared to the outgoing DB9. The overall design has a ton of purposeful aero details such as the inner wing vents that allow air to flow in and out through the body slats to reduce front-end lift. The rear's fluid design makes for a virtual trunk spoiler that aims to reduce rear lift. Hit 96 mph and a 1.8-inch-high Gurney flap is automatically deployed on the trunk edge.
The cabin's design is centered around the positioning of the driver and passenger and when you've got longer doors and a larger interior, you don't have to be an acrobat to enter and exit the car. And once inside, you're met by completely redesigned seats that have thinner backs to free up the rear seat area. Bridge of Wier hides are seen throughout the cabin with every bit crafted with detail and care. There's an all-new instrument panel built around a 12-inch TFT central display and a digital driver's instrument binnacle.
The Aston Martin DB11 is on display at the Geneva Motor Show and is expected to go on sale this fall with a $211,995 pricetag.