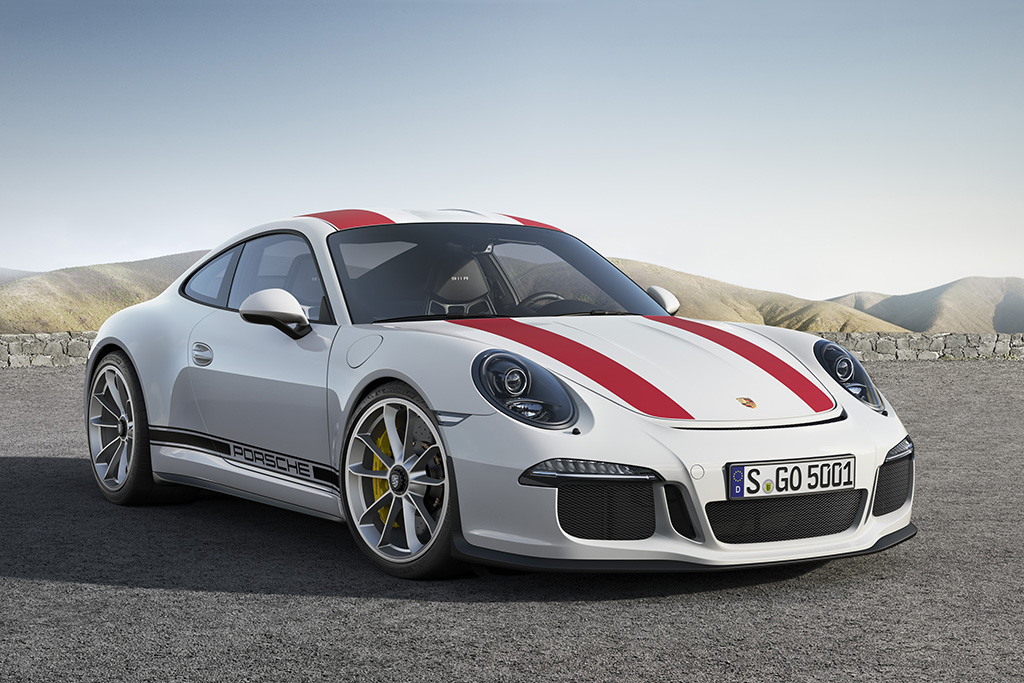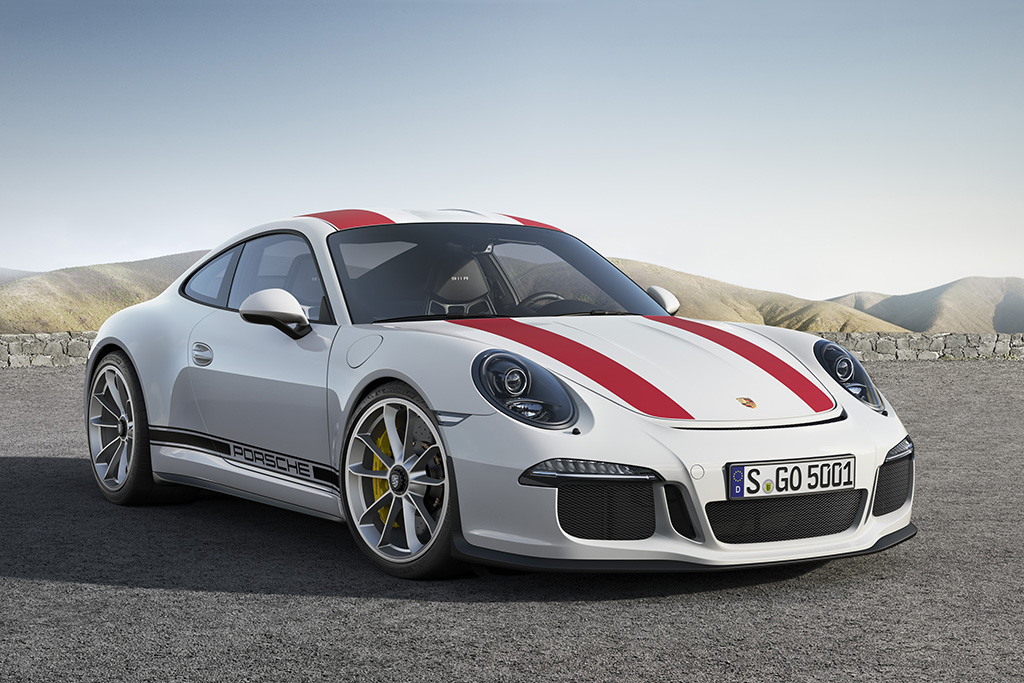 Three years ago, Porsche took the covers off the current-generation 911 GT3, giving us one of the most powerful cars the German automaker's ever built. It featured a new 3.8 litre direct fuel injection flat-six engine that churned out 475 hp and revved out at a whopping 9,000 rpm. But many Porsche fans were taken back by the fact that it only came with a PDK double-clutch transmission. Well purists, seems your patience is finally paying off as the 2016 Porsche 911 R has been unveiled, bringing forth a naturally-aspirated 500-horsepower, 338 lb.-ft. of torque monster that comes exclusively with a six-speed transmission. The original 911 R from 1967 was super lightweight and raced in rallies, in the Targa Florio and in world record runs. This new 911 R harks back to those days as it weighs a little over 3,000 pounds which puts it at over a hundred pounds lighter than the 991 GT3 RS.
And though the new 911 R borrows its engine from the same GT3 RS and lightweight components from the 991 GT3, the new 911 R does away with those cars' track-centric wings. Look for the auto-deploying rear spoiler we've seen on the 911 Carrera models, and a rear underbody diffuser you won't see on any other model. You can also opt for some Porsche livery in the form of color stripes in red or green running over the center of the car display. To top things off, Porsche's also swapped out conventional handles for door opening loops
Hop inside and you'll see full bucket seats with carbon fiber backrests and seat centers done up in a houndstooth design, best connected to the original 911 of the 1960s. There's also a "911 R-specific" GT Sport steering wheel that'll show face soon enough.
The Porsche 911 R is limited to just 991 units worldwide with the pricetag coming in at $184,900. Porsche's taking orders for the 2016 911 R now while deliveries are aimed at later this summer.