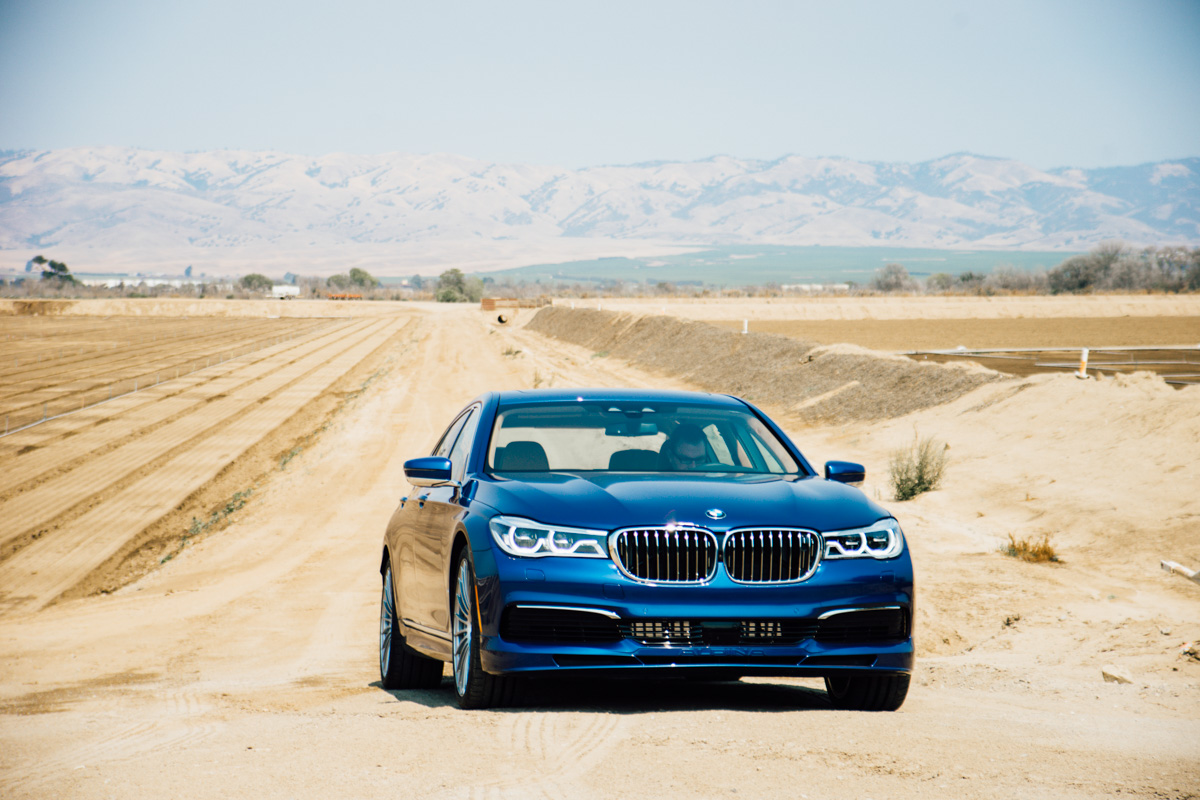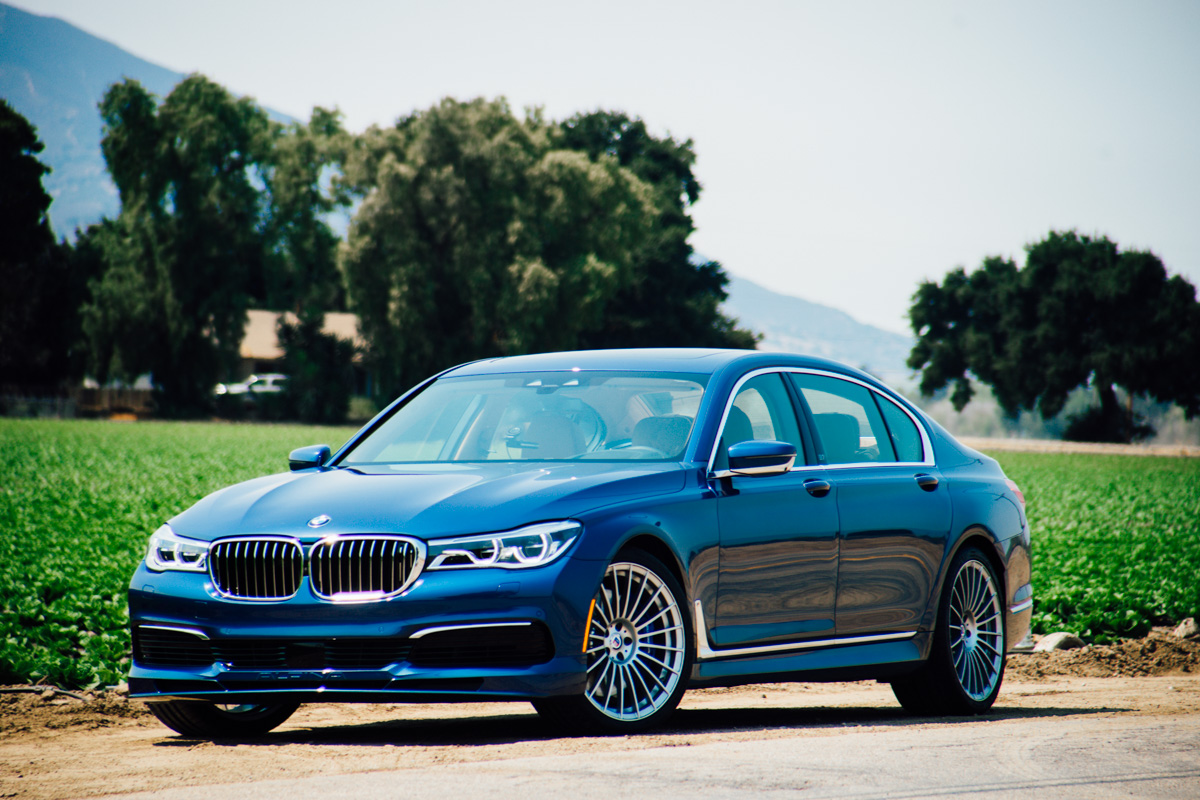 Monterey's a car guy's (or gal's) dream. The Central-California town is fairly quaint but is home to the historic Mazda Raceway Laguna Seca and to one of the country's most infamous car outings, Monterey Car Week. And a trip to this year's Monterey Car Week and Pebble Beach Concours d'Elegance gave us the opportunity to test drive the new 2017 BMW Alpina B7 Bi-turbo. We took our time coasting through the region's winding roads before heading onto the Laguna Seca Raceway to really see push the luxury sedan's capabilities. And though BMW's 7-Series doesn't leave much to be desired, anyone looking for a refined luxury tourer that's also capable of taking on just about any road with confidence should look no further than Alpina's B7. Between the rear-wheel drive bias of the BMW xDrive system and Alpina's calibration and the Integral Active Steering, you're in good hands, regardless of if you're hitting a straight away or a tight bend.
With the Alpina B7, the new-gen 4.4 liter V8 engine gets Bi-Turbo charging, direct petrol injection and Valvetronic, giving us 600 bhp and 590 lb-ft of torque that catapult the B7 from 0-62 mph in 3.7 seconds on its way to a top speed of 205 mph. This is thanks in part to the 8-Speed Sport Automatic Transmission with Alpina Switch-Tronic, which allows for smooth, efficient shifting even at high speeds. Slap it into Sport Mode and you're also given the option to activate the B7's Launch Control function. The Alpina B7 doesn't lack in the fun department as Manual Mode actually lets you hold the selected gear even when the engine hits the rev limiter.
With Alpina building such a limited amount of cars every year, their attention to detail and patient deliverance shows, on the exterior as well as throughout the cabin. Both the front and rear spoiler add to the B7's character while providing maximum stability while openings up front let air flow to the cooling system. The new Alpina B7 is fitted with iconic 20-inch Alpina Classic wheels, a 20-spoke design that helps to further differentiate the B7 from its 7-Series kin.
The interior of our test-drive B7 came fitted with rich brown leather interior throughout, with contrast stitching, quilted detailing in the Nappa leather seats, and a whole lot more. Full-color Head-Up Display, a rear view camera, the latest BMW navigation and communication and infotainment systems all come standard in the Alpina B7 while there are also a handful of exclusive details for prospective customers to check out. This includes Alpina interior trim in your choice of Timeless Piano lacquer or classic Myrtle Luxury Wood, door sills with blue illumination, ALPINA B7 model inscriptions and an individual production plaque.
Check out the visuals in the gallery above and look for the 2017 BMW ALPINA B7 to be available this month through BMW dealerships.